24 Jan 2021

UCA professor named fellow with elite optics and photonics society

M. Emre Celebi, professor and chair of the Department of Computer Science at the University of Central Arkansas, was elected as a 2021 fellow with SPIE, the international society for optics and photonics.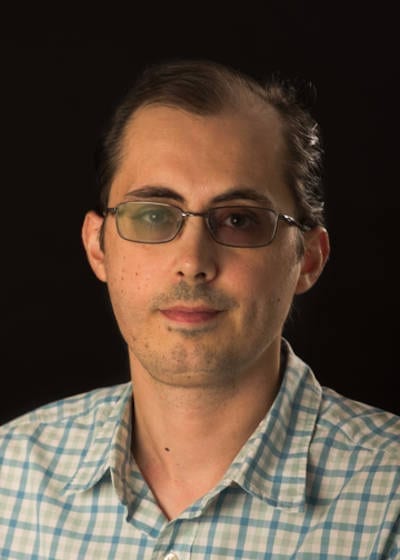 Celebi was among 57 members elected as new fellows of the society, which honors members for their technical achievements, as well as their service to the optics and photonics community and to SPIE.
SPIE fellows are members who have made significant scientific and technical contributions in the multidisciplinary fields of optics, photonics and imaging. Since the society's inception in 1955, nearly 1,600 SPIE members have become fellows.
"I really appreciate the recognition given to me by a reputable organization such as SPIE," Celebi said. "Professional societies like SPIE provide invaluable opportunities for presenting and publishing scientific work and networking with researchers.
"Since 2006, I have enjoyed attending the conferences and participating in their organization. I have also published my work in their journals and guest-edited some of their special issues"
Celebi currently serves on the editorial board of two SPIE journals: Journal of Electronic Imaging and Journal of Medical Imaging.
The 2021 inductees hail from Belgium, Canada, China, France, Germany, India, Israel, Japan, the Republic of Korea, Singapore, Spain, Taiwan and the United States.
"Our society's fellows represent the technical range, diversity and ethos of SPIE," said Michelle Stock, chair of the SPIE Fellows Committee. "I'm delighted that we continue to diversify our fellow membership across geography, gender and vocational training. With our 57 new fellows, we celebrate the innovative technologies and scientific breakthroughs developed and generated across the optics and photonics industry by scientists and engineers in academia, industry and government."
New fellows are acknowledged during the SPIE Symposium of their choice throughout the year. The complete list of the 2021 SPIE fellows with photos is available online, along with a list of all SPIE fellows.
About SPIE
SPIE is the international society for optics and photonics, an educational not-for-profit organization founded in 1955 to advance light-based science, engineering and technology. The Society serves more than 258,000 constituents from 184 countries, offering conferences and their published proceedings, continuing education, books, journals and the SPIE Digital Library. In 2020, SPIE provided over $5.8 million in community support including scholarships and awards, outreach and advocacy programs, travel grants, public policy and educational resources. Learn more at spie.org.