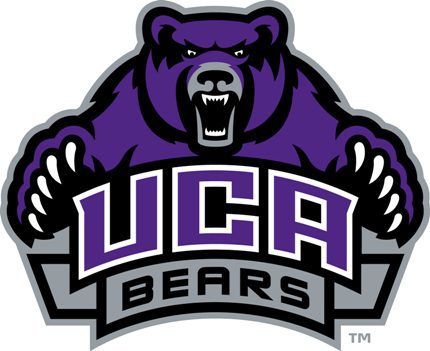 13 Jan

UCA players named to All-Academic team

The University of Central Arkansas Bears placed a league-high five players on the Southland Conference All-Academic Football Team.


UCA's five selections, which tied for the league high, included: graduate offensive lineman Kyle Stouffer; junior wide receiver Desmond Smith; redshirt freshman offensive lineman Stockton Mallett; graduate defensive end Jonathan Woodard, and graduate defensive back Bobby Watkins.


UCA tied Incarnate Word with a league-high five selections. Smith, Stouffer and Woodard are two-time All-Academic selections and were all first-team All-SLC selections.


Stouffer, from Dallas, had a 3.2 grade-point average in business (MBA), while Smith, from Bentonville, had a 3.3 in biology. Mallett, from Harrison, sported a 3.15 in mathematics. Woodard, from Brentwood, Tenn., had a 3.16 in business (MBA) and Watkins, from Dallas, a 3.33 in business.


There were 13 automatic selections on the Southland all-academic team. To be an automatic selection, a student-athlete must be a first-team All-Southland Conference honoree, a Capital One CoSIDA Academic All-District selection or named to the FCS Athletic Directors Association Academic All-Star Team, which was announced leading up to the national championship game.


The Southland had six CoSIDA selections with UCA's Stouffer and Nicholls junior linebacker Geoffrey Hebert named to the All-District 6 Team while Sam Houston State senior wide receiver Josh Reynolds, UIW junior defensive back Daryl Irby, Stephen F. Austin sophomore defensive back Marlon Walls and UIW senior linebacker Padyn Giebler earned a spot on the All-District 7 Team. Giebler and Hebert also represented the league on the 2015 Academic All-America First Team.