15 Feb 2023

UCA player named ASUN pitcher of week

ATLANTA, Ga. – After a dominant week one in the circle, redshirt junior Kayla Beaver was named the ASUN Pitcher of the Week. Beaver was an integral part of starting the 2023 softball season 4-0 after a terrific showing at McNeese's Cowgirl Classic this past weekend.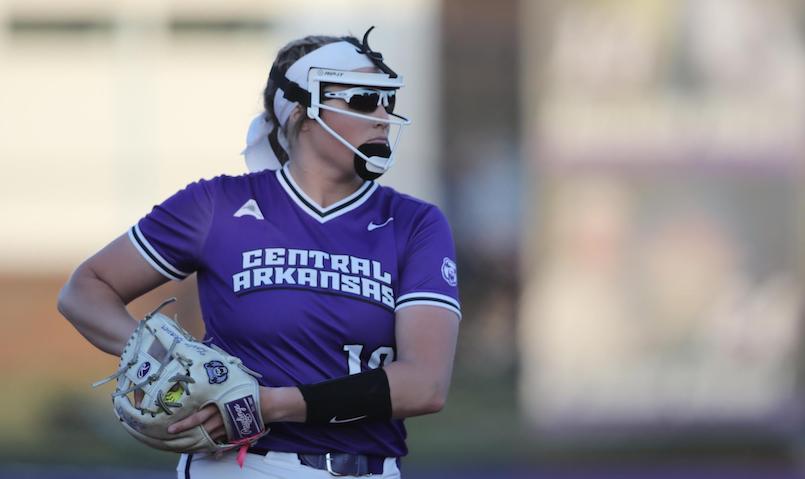 Beaver cruised in her three appearances at the Cowgirl Classic, pitching 17.2 innings and giving up a single unearned run, posting a 0.00 ERA. In a complete game shutout against Idaho State, Beaver became the ninth pitcher in school history to reach 15 strikeouts in a game, fanning 15 of the 21 via the K. Additionally, 14 of them were swinging, just obliterating the lineup all game long.

She picked up her second win of the season against UAB, surrendering six hits but holding the Blazers to the aforementioned unearned run. To wrap up the weekend, Beaver came out of the bullpen against McNeese, throwing 3.2 innings of work. The Cowgirls were completely stumped against the Jackson, Tenn., native, getting nothing out of her time in the circle, giving Beaver her first save of the season.

Monday's award is the second ASUN Pitcher of the Week for Beaver, who led the conference in wins last season. Racking up 21 victories in the circle, she was the only pitcher in the conference to reach 20 wins, and sits second all-time at Central Arkansas with 50.

Central Arkansas continues its tournament play in the state of Louisiana this next weekend, playing five games in LSU's Tiger Classic. First up for the Bears is a noon game on Friday against Ohio.