17 Nov

UCA player invited to prestigious Reese's Senior Bowl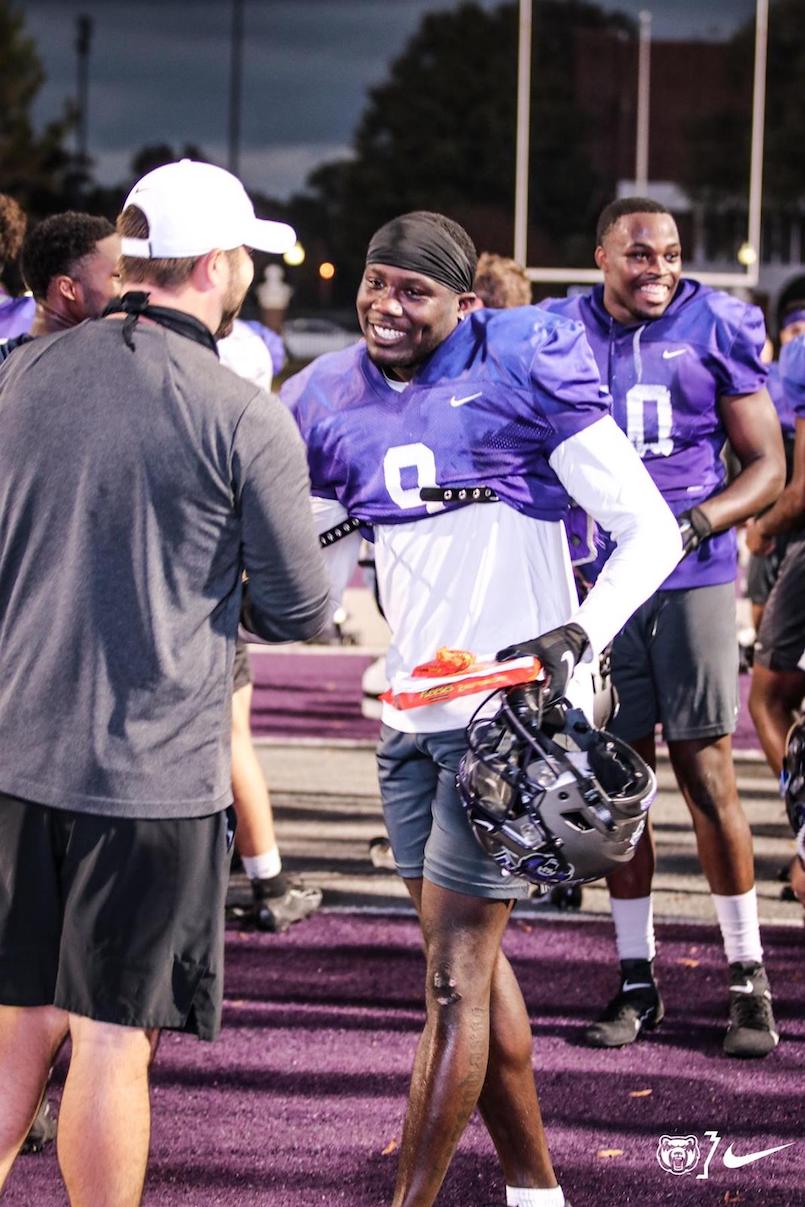 University of Central Arkansas cornerback Robert Rochell became the third player in school history to receive an invitation to the prestigious Reese's Senior Bowl on Tuesday.

Rochell received his invitation at the conclusion of the Bears' practice, ironically, from the first UCA player to play in the Senior Bowl, his head coach Nathan Brown, who competed in the 2009 all-star game.

Brown extended his usual post-practice remarks by calling Rochell up in front of the team to talk about his journey from Fair Park High School in Shreveport, La, to UCA, and hopefully beyond. He then pulled out the invitation and Rochell was quickly mobbed by his teammates as a huge graphic flashed behind them on the videoboard at First Security Field at Estes Stadium.

"Man, I really don't know how to feel right now," Rochell said. "It's been a long journey. I'm just ready to go in the locker room and tell my momma about this moment. We've been waiting for a long time."

Rochell, a 6-foot-2, 195-pound senior, is a first-team All-Southland Conference selection, an FCS All-American and a three-year starter at UCA. Rochell has 10 career interceptions and 28 career pass breakups, along with 101 career tackles.

This season, despite missing two games with an injury, Rochell has 24 tackles, 3 pass breakups, a forced fumble and a fumble recovery that he returned 35 yards for a touchdown against UAB.

"I think it's the ultimate success story," Brown said. "Robert comes in here as an athlete/wide receiver at about 160 pounds and has really just worked his way into being one of the corners in the nation. He's a true lockdown corner.

"He's been very productive for our program, but not only that, he's just been an outstanding teammate and a great leader. And he's turned into a really, really good young man and he's going to be successful at anything he wants to do."

Brown said he will always hold Rochell up as an example of what a solid work ethic can do for a student-athlete.

"That's what's so cool. Our younger guys get to see a success story," Brown said. "They get to see that you can achieve some individual goals and get some individual accolades from the University of Central Arkansas. It doesn't just happen at the Power 5 schools. You can get it done here. And we've proven that over the years with three invited to the Senior Bowl.

"You look at the next wave of guys, we have several who may have a shot to do the same thing."

Rochell said receiving the invite in front of his teammates was special.

"That made it even better, knowing that I've been here with a lot of these guys for four years," Rochell said. "And the new guys that have come in, they still welcomed me into their family. So, them being a part of this was really great."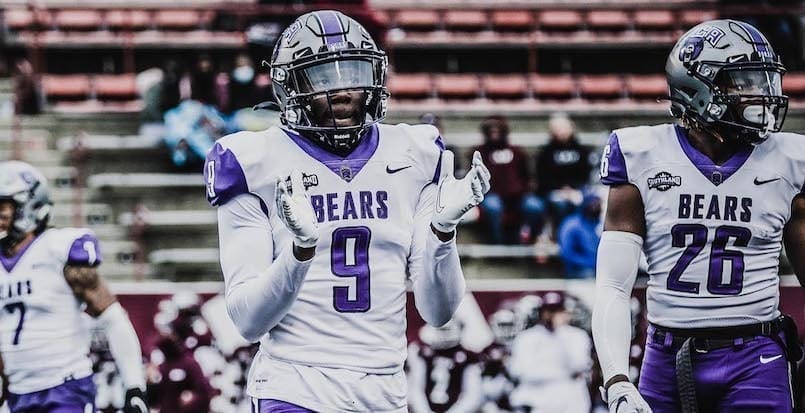 The coach added, "You saw the authentic reaction by his teammates and how excited they were for him. They knew he wanted that, and for him to finally achieve that, was really a special moment. I couldn't be happier for him and his family. This is something that he had as a goal set out and he went and attained it this year.
"And to be able to do that in a crazy year like we've been in is something special. I'm just happy to be a small part of it."
Submitted by Steve East, Associate AD/Media Relations, UCA