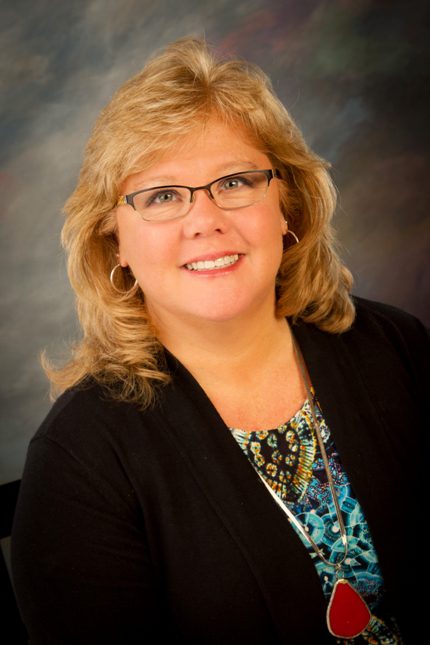 22 May 2017

UCA nursing director joins Conway Regional Foundation

Posted at 11:12 AMh

in

News

Susan L. Gatto of Conway, PhD, RN, director of the UCA School of Nursing, has joined the Conway Regional Health Foundation Board of Directors.

Gatto has participated in several partnerships between the UCA School of Nursing and Conway Regional. Most recently, she and Angie Longing, Conway Regional's chief nursing officer, have been discussing a nursing practice/education partnership with the UCA School of Nursing.

"I am honored to be a part of the Conway Regional Health Foundation and am excited to serve on the board. Over the years, Conway Regional and UCA have developed a strong relationship," said Gatto. "Conway Regional has hosted many of our students during their clinical rotations, and quite a few of our graduates are working at Conway Regional. Several of our UCA School of Nursing faculty have led and been involved in innovative initiatives and consulted on hospital projects. It has been a very beneficial partnership for both parties."

Gatto holds a doctorate of philosophy in nursing from the University of Arkansas for Medical Sciences, a master of science in nursing degree from UCA and a bachelor of science in nursing degree from Millikin University in Decatur, Ill. She began work at UCA in 1989.

In addition to her academic career, Gatto worked as a registered nurse at a number of hospitals in Arkansas and Illinois, including two years in surgical services at Conway Regional Medical Center.

Other members of the Conway Regional Health Foundation Board of Directors are: Charlie DeBoard, DeBoard Electronics; Lisa Douglas, Conway Corporation; Jeff Standridge, JSI Partners, Ltd.; David Smith, Smith Family Pharmacy; Andre' D. Acklin, Larry Acklin Funeral Home; Linda Tyler; Sonja Keith, 501 LIFE magazine; Yanci Gibson, HPE Software; Donna Hambuchen; John Nabholz, Nabholz Construction; and Margaret Beasley, MD, member emeritus.

The Conway Regional Health Foundation was established in 1996 to provide financial support to Conway Regional to aid the health system in carrying out its mission of providing excellent health care for the Central Arkansas area. As a non-profit hospital, all revenues are invested back into Conway Regional. Donations to the Foundation enable Conway Regional to further enhance the health care services provided through facility improvements, equipment purchases and community health education.