25 May

UCA names Honors Scholars

The University of Central Arkansas Honors College has selected 76 incoming first-year students as its newest class of Norbert O. Schedler Honors College Scholars and 31 incoming first-year students for its University Scholars Program.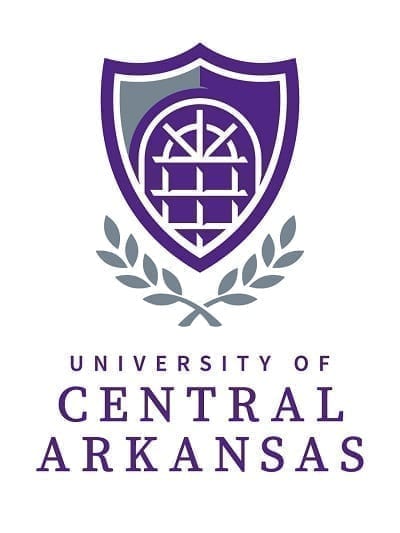 The entering Schedler Honors College Scholars and University Scholars classes of 2020 have an average high school GPA above 4.0 and an average ACT score of 30. The Honors College class includes 102 students from Arkansas and five students from out-of-state. A quarter of the incoming cohorts are first-generation college students.
All members of the incoming honors class were selected using a holistic admissions process that factors in the applicant's academic performance, writing ability, and service and leadership potential. The process, which requires written essays, letters of recommendation and participation in a daylong orientation and interview for Schedler Honors College applicants, has held up within the national collegiate honors community as one of the most thorough admissions processes in the nation.
Acceptance into the Schedler Honors College comes with access to UCA's top scholarship, access to a living/learning community in Jefferson W. Farris Honors Hall and participation in a unique interdisciplinary curriculum with ample opportunities for service learning, project-based education, collaborative work, undergraduate research, travel abroad opportunities and internship support. Students in the Schedler Honors College average approximately 1,000 cumulative hours of community service annually. Honors Scholars participate in a unique interdisciplinary curriculum that focuses on the individual growth and transformation of each student while preparing them to be leaders in their chosen fields.
Established in 1982 by Norbert O. Schedler, under the leadership of then-President Jefferson Farris Jr., the Schedler Honors College at UCA has become one of the most full-featured in the nation and is a leader in providing enhanced educational opportunities in a living/learning environment designed to develop students as citizen-scholars.
Now in its third year, the University Scholars Program is a four-year honors program that operates alongside the Norbert O. Schedler Honors College. Acceptance into the University Scholars Program comes with an academic stipend and access to a living-learning community in Jefferson W. Farris Honors Hall. Students in the University Scholars Program have opportunities to participate in service-learning projects, leadership training and undergraduate research, with the goal of developing them as socially responsible leaders within their chosen field. The program was started in 2018 under the leadership of Honors College Dean Patricia Smith and UCA President Houston Davis.
The names and hometowns of each Honors College student:
SCHEDLER HONORS SCHOLARS
| | | | | |
| --- | --- | --- | --- | --- |
| Seth | Alexander | Sheridan | AR | Sheridan High School |
| Esha | Ali | Little Rock | AR | Little Rock Central High School |
| Meredith | Atchley | Fort Smith | AR | Northside High School |
| James | Barnett | Bentonville | AR | Bentonville High School |
| Alexis | Benavidez | Rogers | AR | Rogers New Technology High School |
| Olivia | Bird | North Little Rock | AR | North Little Rock High School |
| Landon | Bird | Bradford | AR | Bald Knob Public Schools |
| Jake | Bridgers | Conway | AR | Conway High School |
| Emily | Briggler | Conway | AR | St. Joseph High School |
| Ashley | Brink | Fayetteville | AR | Elkins High School |
| Jacobi | Brown | Mabelvale | AR | Little Rock Central High School |
| Joslyn | Bruenger | Conway | AR | Conway High School |
| Sarah | Bryant | Van Buren | AR | Van Buren High School |
| Bradley | Bulice | Cabot | AR | Cabot High School |
| Kyra | Butler | Conway | AR | Conway High School |
| Claudia | Carter | Mountain Home | AR | Mountain Home High School |
| Lillian | Clark | Conway | AR | Conway High School |
| Carraig | Craun | Conway | AR | Conway High School |
| Caroline | Cravens | Fort Smith | AR | Northside High School |
| Marshall | Cunningham | Conway | AR | Conway Christian High School |
| Sydney | Cyr | Benton | AR | Benton High School |
| Griffin | Deitrick | Conway | AR | Conway High School |
| Adam | Duvall | Wynne | AR | Wynne High School |
| Sarah | Duvall | Atkins | AR | Sacred Heart Catholic School |
| Tierney | Earnest | Benton | AR | Arkansas School for Math, Science, and the Arts |
| Madison | Esteves | Hot Springs Village | AR | Arkansas School for Mathematics, Sciences, and the Arts |
| Mary | Galloway | Pensacola | FL | Pensacola Catholic High School |
| John | Gardner | Melbourne | AR | Melbourne High School |
| Kaylee | Garrett | Pocola | OK | Pocola High School |
| Erin | George | Jonesboro | AR | Nettleton High School |
| Makenna | Goss | Mena | AR | Acorn High School |
| Molly | Harrell | Maumelle | AR | Little Rock Central High School |
| Maryam | Hayyawi | Little Rock | AR | LISA Academy West High |
| Megan | Hill | Wynne | AR | Wynne High School |
| Jacob | Hollinger | Sheridan | AR | Sheridan High School |
| Caroline | Horton | Lonoke | AR | Lonoke High School |
| Abigale | Houchins | Lowell | AR | Arkansas Arts Academy |
| Madilyn | Hufford | Little Rock | AR | Arkansas Virtual Academy |
| Erica | Hurst | Lake City | AR | Buffalo Island Central High School |
| Kristina | Jones | Conway | AR | Homeschooled |
| Emily | Kennard | Russellville | AR | Russellville High School |
| Austin | Knudsen | Plumerville | AR | Morrilton High School |
| Mendel | Lagasse | Little Rock | AR | Arkansas Virtual Academy |
| Wyatt | Lawrence | Conway | AR | Conway Christian High School |
| Janie | Lee | Benton | AR | Benton High School |
| Dakota | Leslie | Benton | AR | Benton High School |
| Rodrigo | McCarthy-Galvan | Conway | AR | Conway High School |
| Alex | Melton | Benton | AR | Bryant High School |
| Sydney | Nelson | Paragould | AR | Greene County Tech High School |
| Joshua | Nunn | Farmington | AR | Farmington High School |
| Saida | Ordaz | Little Rock | AR | Little Rock Central High School |
| Ardley | Pacheco | Rogers | AR | Rogers Heritage High School |
| Shelby | Pederson | Little Rock | AR | Little Rock Central High School |
| Yesenia | Perez | Fort Smith | AR | Southside High School |
| Charlie | Pierce | Gassville | AR | Mountain Home High School |
| Allysia | Rainey | Conway | AR | Conway High School |
| Anacaren | Ramos | Hot Springs | AR | Lake Hamilton High School |
| Alan | Rathmann | Conway | AR | Conway High School |
| Brooklyn | Ray | Fort Smith | AR | Northside High School |
| Francesca | Redditt | Conway | AR | Conway High School |
| Haylee | Rhoades | Delaware | AR | Dardanelle High School |
| Anna | Samons | Little Rock | AR | Baptist Prep |
| Emily | Schick | Little Rock | AR | Parkview Arts/Science Magnet High School |
| Charis | Shure | Fort Smith | AR | Union Christian Academy |
| Hannah | Speer | Charleston | SC | Home School |
| Anna | Styers | Hot Springs | AR | Lake Hamilton High School |
| Ryan | Taneja | Benton | AR | Benton High School |
| Dianne | Trujillo | Lowell | AR | Rogers New Technology High School |
| Stetson | Van Matre | Fort Smith | AR | Northside High School |
| Bailey | Vo | Bentonville | AR | Bentonville West High School |
| Carlie | Wattigney | Monette | AR | Buffalo Island Central High School |
| Mary | Watts | Fort Smith | AR | Southside High School |
| Lily | Wilson | Dyersburg | TN | Dyer County High School |
| Zoe | Winfrey | Lowell | AR | Springdale High School |
| Landen | Ziegler | Memphis | TN | Arlington High School |
| Taylor | Zimmerman | Hattieville | AR | Wonderview High School |
| | | | | |
UNIVERSITY SCHOLARS
| | | | | |
| --- | --- | --- | --- | --- |
| Madison | Allen | Maumelle | AR | Maumelle High School |
| London | Blackwell | Alma | AR | Alma High School |
| Skylar | Brooks | Bella Vista | AR | Rogers Heritage High School |
| Nicholas | Brorman | Conway | AR | Saint Joseph School |
| Ashlyn | Chambers | De Queen | AR | De Queen High School |
| Vincent | Climer | North Little Rock | AR | North Little Rock High School |
| Jordan | Cormier | Fort Smith | AR | Southside High School |
| Kami | Curtis | North Little Rock | AR | North Little Rock High School |
| Regan | Disheroon | Bella Vista | AR | Bentonville High School |
| Emma | Dunlap | Conway | AR | Conway High School |
| Abbie | Flake | Conway | AR | St. Joseph High School |
| Madeline | Frazier | Benton | AR | Benton High School |
| Emma | Jackson | Little Rock | AR | Little Rock Central High School |
| David | Landers | Benton | AR | Benton High School |
| Donavon | Millington | Bentonville | AR | Bentonville West High School |
| Michael | Moreton | Huntington | AR | Greenwood High School |
| Lexie | Mosby | Fort Smith | AR | Northside High School |
| Halle | Mounts | Dierks | AR | Dierks High School |
| Jacob | Olson | Hensley | AR | Sheridan High School |
| Takahito | Orr | Sherwood | AR | Sylvan Hills High School |
| Jed Efren | Paneda | Little Rock | AR | LISA Academy |
| Lakyn | Phillips | NLR | AR | Mayflower High School |
| Elizabeth | Pope | Greenwood | AR | Greenwood High School |
| Cade | Richesin | Van Buren | AR | Van Buren High School |
| Gavin | Riley | Cabot | AR | Cabot High School |
| Madison | Roy | Little Rock | AR | Home School |
| MaKayla | Russell | Stamps | AR | Lafayette County High school |
| Auburn | Scroggins | Lonsdale | AR | Benton High School |
| Meyah | Stovesand | Carlisle | AR | Carlisle High School |
| Anna | Weisenbach | Pocahontas | AR | Pocahontas High School |
| Hayden | Wood | Floral | AR | Midland High School |