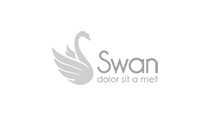 01 Jul

UCA launches virtual campus tour

The University of Central Arkansas is expanding its recruitment toolbox by introducing a new virtual tour of the campus.


Hosted by Youvisit, prospective students and parents can take a walking tour of the campus that includes a 360-degree view and virtual reality component. Users will be able to see videos and pictures to explore various campus stops along the tour.


"I'm so excited the virtual tour will enable us to bring UCA to any high school, community college or household in the world," said UCA Director of Admissions Courtney Mullen.

"Our hope is to attract and engage prospective students by enabling them to experience campus before they set foot on the grounds."


Traditionally, high school students travel to colleges for campus tours, however not everyone has the ability to travel to college campuses. "It's important for students to find their right fit and part of that process is seeing where they could be spending the next four years of their life," Mullen explained. "I believe it is also important for families of prospective students to get a sense of the college campus."


Prospective students and parents can view the tour at uca.edu/virtualtour. "The virtual tour will also integrate seamlessly across all channels including mobile and virtual reality," said Mark Heffington, director of web development,


President Tom Courtway included the virtual tour as one of the goals outlined in the "Framework for the Future: A Blueprint for National Leadership and Regional Prominence." He introduced the plan during his investiture in November 2013.


Deemed a "living project," the virtual tour will be updated to include changes to the campus. "It's important to follow these updates and additions as they take place so prospective students and their families can get a real sense of who we are," Mullen said.