31 Aug

UCA head coach building family on and off the field

By Dwain Hebda 

Ask virtually any athlete who reveres their male coach and you're likely to hear the term "father figure," an honorarium reserved for men whose impact on their team goes beyond the arena to address issues of life, maturity and success.

Nathan Brown is an odd fit in the "father figure" category; at 35, he's a little too young to fit the mold of dad to the young men who make up his football roster at the University of Central Arkansas. For now, he's an older brother, at best.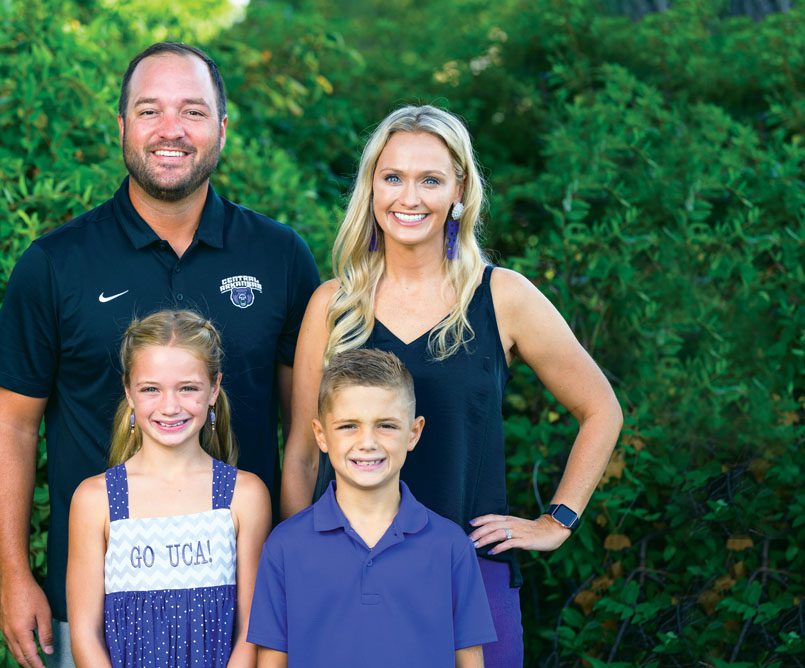 "Getting hired as the youngest Division I head coach in the country in 2017, something you worry about is, am I going to be that authoritative figure to these young men? Are they going to respect me? Are they going to listen to me?" he said.
"I don't have the gray hairs that some of the great coaches do in this country. But at the end of the day, I think our players recognize that I do demand respect, that I do love them. I think authenticity is ultimately what it's about. I mean, 18- to 22-year-olds can see right through fake."
Brown said the family-first approach he takes with his players is critical in the new age of collegiate sports. The transfer portal has given players more control than ever over where they choose to play, meaning very few coaches survive, much less succeed, with a dictatorial, my-way-or-the-highway approach.
"We've got a lot of new faces," he said. "We've got more than 40 new players on our roster going into the 2022 football season. That is a huge number compared to what we've been used to in years past. We've got young men from 14 different states on our roster. It's our job as coaches to put them in a position to be successful in the classroom, on the field and off the field.
"My approach is simple: Give these guys more than just football. I try to show these guys that we do have a family atmosphere, that I do truly care for them, that I am trying to better their life, not just for the near future but for 10, 15, 20 years down the road."
Brown grew up in Russellville, where he was a football and baseball standout. After a decorated high school career he attended UCA, where he played quarterback. After being named Gulf South Freshman of the Year for taking the Bears to the quarterfinals of the Division II playoffs, he led the team to the school's first FCS conference championship as a redshirt senior.
He'd also meet a striking coed from North Little Rock who would become an indispensable part of his life in and outside of football.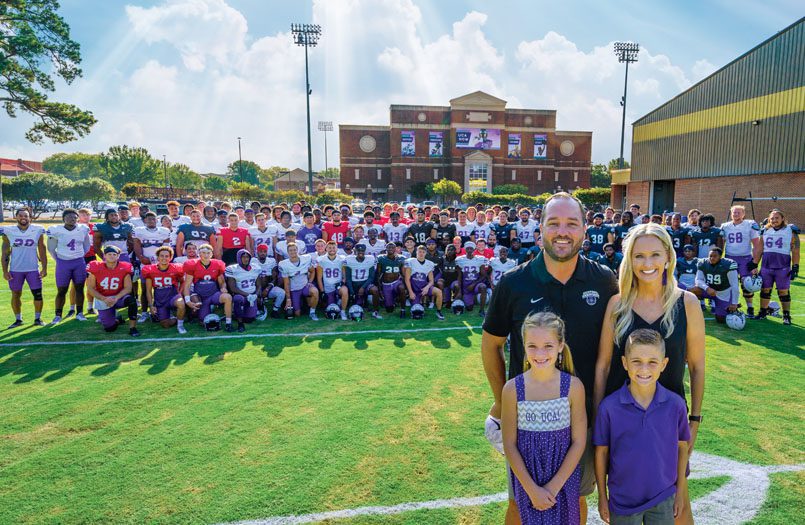 "When people say, 'Did you always know that you'd be a football coach's wife?' I'm like, 'No, I really didn't. For a while I didn't know I was dating someone who played the sport in general," said Jessica Brown. "He never brought it up. I think that's what attracted me to him then and still to this day is he's extremely humble, and a very Godly person.
"I think ultimately our bedrock is having a good foundation of love and respect. I also think that the coaching world and all that it entails is a lot of times a calling, and God has a way of weaving our stories together in getting us where we need to be."
After the 2009 Senior Bowl, which got Nathan an invite to two NFL training camps, the Browns came home to their alma mater, where Nathan worked his way up the coaching hierarchy and Jessica started a career at Hewlett-Packard. The couple welcomed two children of their own, as well as dozens of players since then, with Jessica an ex-officio member of the coaching staff.
"What she brings to the table is absolutely invaluable to our family and our program," Nathan said. "She's as great a mom and wife as any man can ask for. She comes to practice, she loves on our players just like I will. She loves on our coaches and our coaches' wives. I think that's huge.
"I also think it's huge to show our players what being a husband and being a dad looks like. A lot of these kids don't come from great families or home lives, so for them to see what sacrificial love looks like is invaluable."
"There's success and then there's significance," Jessica said. "I think it's about understanding that success is winning a national championship or winning your games each week, but significance is passing on a positive legacy.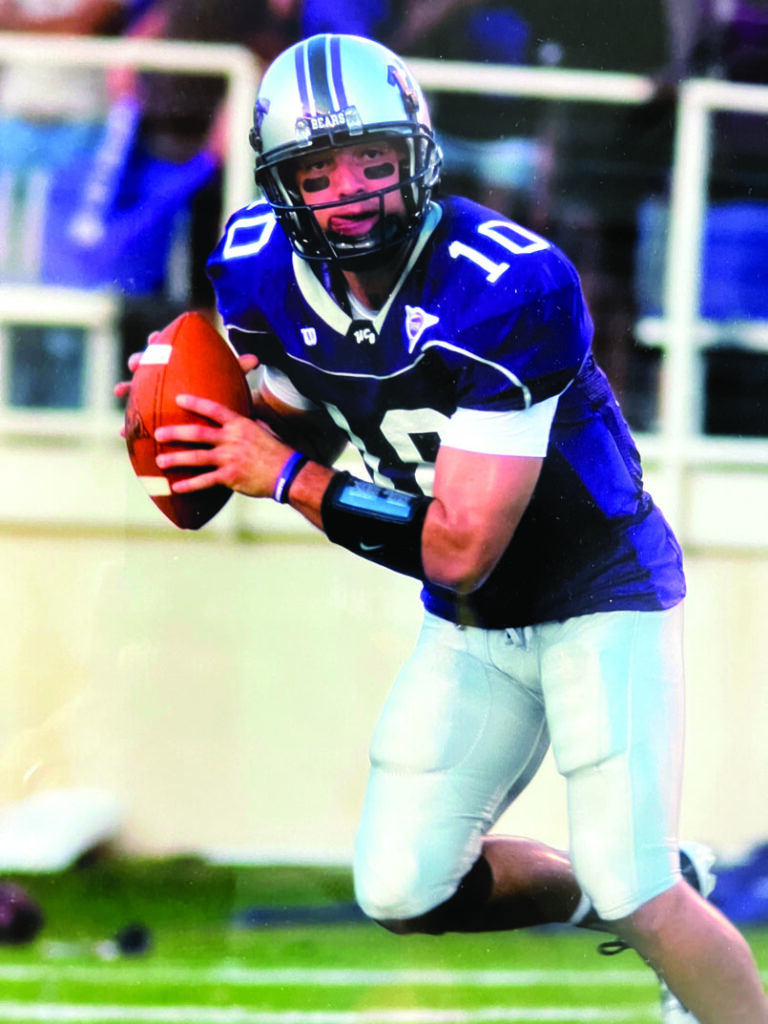 "We talk a lot to our own children, as well as to the players, about who we're becoming in the process of what we do. That takes intentionality over time. What we leave with the generations behind us matters."
The Browns got to see the fruits of their philosophy last season when former Bear and NFL cornerback Robert Rochell, a fourth-round pick of the Los Angeles Rams, snagged an interception on Monday Night Football. After the game, Coach Brown's phone buzzed.
"Robert was a young man who dealt with a lot of close people in his life losing their lives in tough circumstances while he was here at UCA," he said. "I can't tell you how many times he sat in my office and we had real conversations. Sometimes they were joyful, and sometimes they led to tears, and sometimes we were butting heads and sometimes we were laughing.
"When he got his interception last year, he shot me a text that said, 'Coach, thank you for all you've done for me. That interception wouldn't have happened without your impact.' He didn't have to do that, but he did."
Brown pauses, smiles at the memory.
"Was every day perfect? Absolutely not, and Robert would tell you the same thing. But I think the role I've got to play in these guys' lives is I've got to be brutally honest sometimes and I've got to challenge them, and I've got to push them and teach them through tough situations and circumstances. At the end of the day, they may not like what they hear in the moment, but hopefully they love me in the end, and I think this is a perfect example of that."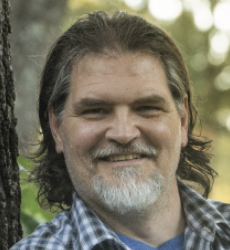 Latest posts by Dwain Hebda
(see all)