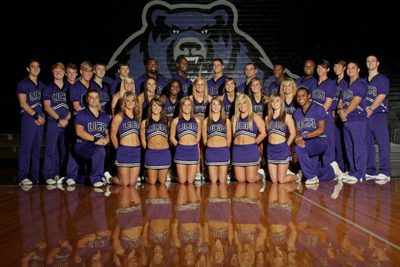 14 Mar 2012

UCA cheerleaders headed to NCA Nationals

The University of Central Arkansas Spirit Squad is headed to a national competition but is in need of help to make the trip possible.

The team is seeking sponsorships from local businesses to help with expenses associated with the competition that will take place in April in Daytona Beach, Fla. The squad is selling ads for T-shirts and the money raised will go toward registration and travel expenses.


Businesses can choose the size of the ad for the shirt and the price varies according to the size. Prices range from $25, which includes name only, to $500, which is 3 in. x 4.5 in. and will be located at the top section of the shirt.

The $500 purchase also includes a plaque with the team photo and T-shirt. Shirts can also be purchased for an additional $10.


Businesses can email artwork to spirit coordinator Maegan Dyson at [email protected]. It is suggested that the quality of the logo will be much better if emailed. Checks can be made payable to UCA Foundation and CHEER or DANCE should be put in the memo line depending on which you purchased the ad from.


For information, contact Bria Wiggins at 501.772.9595.