23 Aug 2021

UCA celebrates 25-year anniversary of Baum Gallery

Posted at 4:45 PMh

in

News

The Baum Gallery at the University of Central Arkansas will host "Baum at 25," beginning this Thursday through Oct. 15. There will be an opening reception from 5 to 8 p.m. on Thursday at the gallery. All events are free and open to the public. Visitor parking is available south of Wingo Hall and north of the College of Business. These spaces are marked in blue.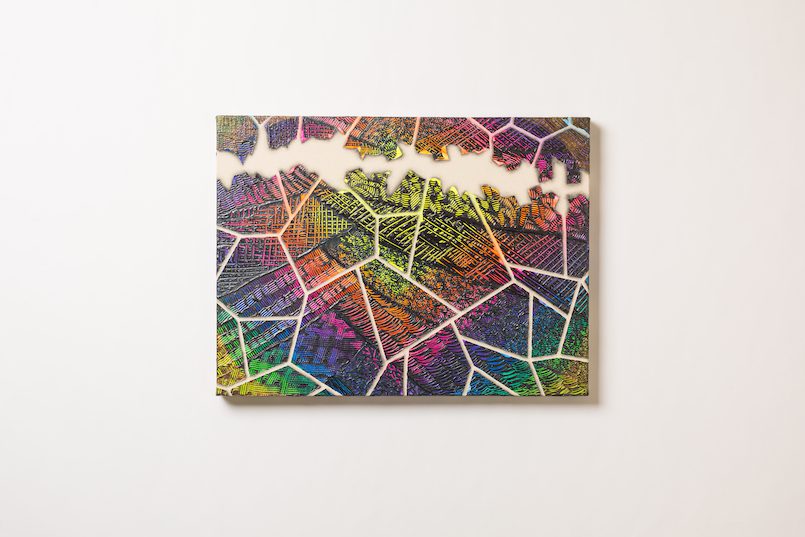 "Baum at 25" is a slice of contemporary art in several media that explores the work of 25 UCA alumni from the Department of Art and Design department.
Lily Kuonen, a 2006 UCA Bachelor of Fine Arts graduate, is the first artist-in-residence for the College of Arts, Humanities and Social Sciences (CAHSS) for fall, and her work will be featured in "Baum at 25." Kuonen will participate in an artist roundtable discussion about her work on Aug. 26 at 5:30 p.m. in the Baum Gallery.
Her work has been exhibited on three continents, four countries and in more than 20 U.S. states. Known for her Playntings, a self-described moniker combining "play and paintings", which involves the synthesis of painting with additional forms, materials, surfaces and actions, she actively seeks opportunities for participatory, collaborative and engaged arts programming and regularly collaborates on public art initiatives.
"Rather than turn nostalgically toward the Baum Gallery's 25-year history, the exhibition is meant to show our current students and supporters the amazing work that our alumni continue to produce in the visual arts field," said Brian Young, Baum Gallery director. "In particular, this exhibition showcases the fields and disciplines taught in the department: graphic design, painting, ceramics, fiber, printmaking, drawing, sculpture, video and animation."
Young said the exhibition was designed to provide inspiration to current students who may wish to pursue a career in the visual arts.
Artists include the following:
Morton Brown '96 – Pittsburgh, Pennsylvania
David Carpenter '04 – University of Arkansas Pulaski Tech, North Little Rock, Arkansas
Mary Kearney Hull '10 – Hull Art Academy, Lewisville, Texas
Jason McCann '01 – McCann Fine Art, Little Rock, Arkansas
Steven Overturf '14 – Los Angeles, California
Beth Post '06 – Pratt Munson Williams Proctor College, Utica, New York
Rachel Trusty '06, '11 – Lawrence, Kansas
The "Baum at 25" exhibition has been co-curated and organized by Young and co-curated by Suzanne Bennett, former UCA curator of visual resources with support from Gayle Seymour, professor and associate dean, CAHSS.
Support for this exhibition has been generously provided by the UCA Department of Art and Design, the CAHSS and the Conway Convention and Visitors Bureau. The CAHSS artists-in-residence program is funded by the UCA Student Arts Fee.