06 Aug 2016

UCA: Bears young, climbing for playoff berth

Conference: Southland Conference
Coach: Steve Campbell
'15 Record: 7-4

In their second year under Steve Campbell, the Bears jumped above .500 with a 7-4 finish and tied for second in the Southland — just on the outside of a playoff berth.


"In Campbell's second year, I think that, in some ways, it was kind of like the completing of the second layer of the foundation," said Monty Rowell, Bears radio sideline reporter. "Bottom line, I think Coach Campbell and his staff have done an excellent job of selling their program, and the players have bought in lock, stock and barrel."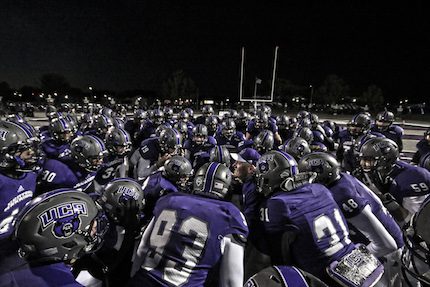 Taking that next step won't come easily for the Bears, as they will see several new starters across the field this fall.

Junior Hayden Hildebrand leads the way at quarterback after sharing starting time at the position in 2015. Hildebrand was UCA's leading passer last year with 1,707 passing yards and 12 touchdowns. Seniors Desmond Smith and Jatavious Wilson are back after leading the Bears' receiving corps in 2015. Junior guard Stockton Mallett is the lone returning starter on the offensive line.
"I think this could be a breakout year for Hildebrand," Rowell said. "Despite injuries, he played well last year. (Sophomore) Kirk Baugh should also see action at quarterback this fall. There is a good corps of wide receivers led by (junior) Brandon Cox, Smith and Wilson. The offensive line is a question mark with the graduation of four of five starters. The leaders in the line should be guards Mallett and Gilberto Garcia (a former 501 Football Team honoree) of Morrilton. Help at running back will be needed with the loss of UCA's three top rushers."
Defensively, UCA's leading tackler from 2015, senior Devin Spurlock, returns at safety. Spurlock also recorded two interceptions a year ago. Senior tackle Jordan Tolliver will lead the way on the interior. Senior George Odum returns at linebacker.

"The Bear defense should be solid despite the loss of Jonathan Woodard to the National Football League," Rowell said. "Tolliver, (junior) Cardell Best and (senior) Dawson Hadnot will be keys up front. Good play this fall is expected at linebacker from the likes of Odum, (junior) Chris Chambers and (senior) Garrett Sharp while the secondary is expected to be stellar from the likes of Spurlock."
Conway product Matt Cummins takes over placekicking duties full time. In 2015 as a freshman, Cummins was 2-of-4 on field goals, including hitting one from 50 yards. On kickoffs, Cummins recorded 12 touchbacks.
"Regarding the Southland conference as a whole, you have your usual suspects of Sam Houston State leading the way after a strong year last season, followed by McNeese State, Stephen F. Austin and Northwestern State," Rowell said. "I think UCA's strengths will be at quarterback and wide receiver on offense and the defensive line and secondary on defense. The offensive line has good players, but I think early on it might take them a little time to come together. There are questions also at running back."