08 Aug 2015

UCA: Bears ready for second year under Campbell

Conference: Southland Conference
Coach: Steve Campbell
'14 Record: 6-6 (5-3)

The UCA Bears had their ups and downs in the first year of transition under Coach Steve Campbell, finishing an even 6-6 overall. The Bears are primed for a jump back above .500 this fall as 15 starters return.

"You had a new coaching staff installing a new system, so it took a little time to get everyone on board and on the same page," said Monty Rowell, Bears radio sideline reporter. "This team had some fight about them all year long. Being down in the second half and fighting back before losing at Texas Tech 42-35 before a crowd of 60,000-plus, scoring 21 points in the fourth quarter to beat Stephen F. Austin by 10. There was just no giving up with that team."


Senior quarterback Taylor Reed returns at quarterback after splitting time in 2014. The senior completed 64.7 percent of his passes last fall, tossing for 869 yards and seven touchdowns. Sophomore Dominique Thomas and senior Blake Veasley were the Nos. 2 and 3 leading rushers for the Bears a year ago. Three of UCA's Top 4 receivers are back for the Bears this fall — juniors Desmond Smith (616 yards and seven touchdowns) and Jatavious Wilson (415 yards and one touchdown) and senior Courtney Whitehead (503 yards and four touchdowns). Sophomore Stockton Mallett (left guard), senior Alec Willis (center), senior Jordan Kersh (right guard) and senior Kyle Stouffer (right tackle) return on the offensive line.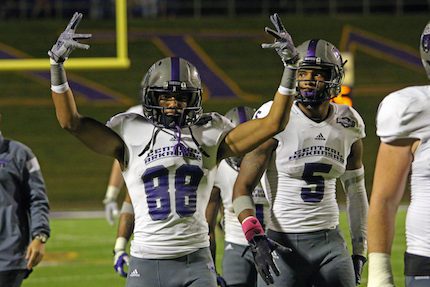 Eight starters return to the Bears' 3-4 defense. Senior Jonathan Woodard recorded 56 tackles and 10 sacks at defensive end in 2014. UCA returns four linebackers with starting experience — seniors D.J. Holland (60 tackles) and Ricky Wyatt (74 tackles) and sophomores Dalvin Simmons (15 tackles) and George Odum (77 tackles). Three upperclassmen return to bolster the Bears' secondary. Senior cornerback Dillion Winfrey (a member of the inaugural 501 Football Team) recorded 38 tackles, one interception and three pass breakups in 2014. Juniors Tirell Wellmaker (50 tackles) and Bobby Watkins (65 tackles and three interceptions) return at strong safety and free safety, respectively.

Seniors Matt Spencer (punter) and Jace Denker (place kicker) will handle the kicking responsibilities.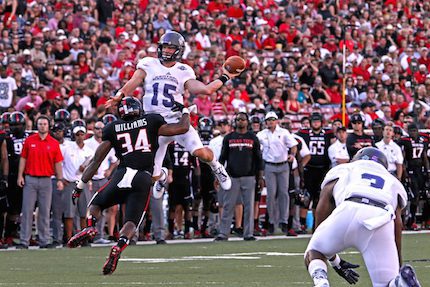 "On both sides of the ball, I think you are going to see these guys playing with a lot of confidence," Rowell said. "The conference will be and always is very competitive. The typical teams in Sam Houston State, Stephen F. Austin and McNeese State are always tough customers. Northwestern State also has played the Bears hard over the years."