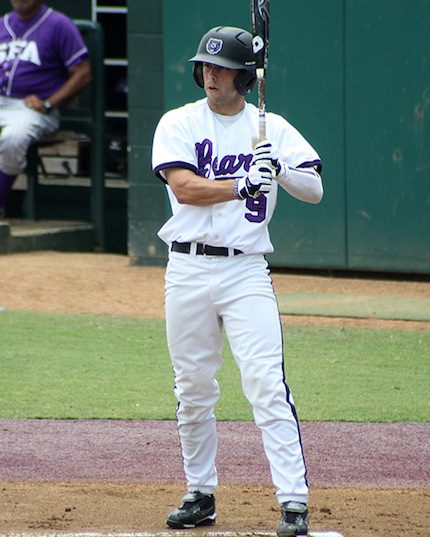 15 Aug

UCA baseball players earn honors

Two University of Central Arkansas baseball players recently earned honors in their respective summer leagues.
Senior outfielder Forrestt Allday set two league records while playing for the Wilmar (Minn.) Stingers in the Northwoods League. He broke the conference records for walks (77) and runs scored (68).

"Forrestt Allday has been a vital piece for us this season,' said Wilmar general manager Ryan Voz. "Without a doubt, he was the best lead-off hitter in the league with his ability to get on base, steal bases and score runs. Over the course of the summer it's crazy to think he got a hit each game, walked more than once a game and scored each game."

Junior outfielder Logan Moon won the "Pressbox Award" while playing for the Winchester (Virginia) Royals in the Valley League.

"The Pressbox Award weighs talent, leadership, attitude and commitment,' said Royals Coach Steven Sabans. "His positive attitude, hard work and dedication led us to a 36-16 record, a North pennant, a championship berth and a No. 17 national ranking. The sky is the limit for Logan."

Allday, from Friendswood, Texas, was a first-team All-Southland Conference selection last spring for the Bears, hitting .331 and leading the league in on-base percentage (.492) with a league-leading 55 walks. He was second in the SLC in runs scored with 49.

Moon, from Blue Springs, Mo., was UCA's third-leading hitter last season with a .323 average, had two triples and a home run and also scored 18 runs in 41 games played.

Allday and Moon helped the Bears earn their first Southland Conference postseason tournament berth in May.