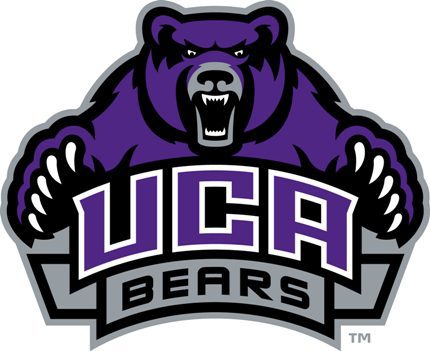 27 Jun 2017

UCA baseball players earn academic honors

A trio of Central Arkansas baseball players has been named to the Southland Conference All-Academic Team.


Sophomore Hunter Strong and graduate student Justin McCarty earned First Team honors, while senior Brandon Hagerla was named to the Second Team.


This marks the fourth postseason honor for Strong, a Sheridan native, who has also been named All-Southland Conference First Team, All-Southland Defensive Team and CoSIDA Academic All-District honors. During the 2017 season, he started all 60 of Central Arkansas' games, leading the Southland and ranking eighth nationally with 24 doubles, setting a program single-season record in the process, while also pacing the SLC and ranking 24th in the nation with 86 hits. Strong ranked second in the league in total bases (126), fourth in batting average (.351), and tied for seventh in runs scored (50), all while tallying 25 multi-hit games and 15 multi-RBI games and fielding .984. Strong carries a 3.95 GPA.


McCarty, from White Hall, spent most of his season as the Bears' designated hitter, starting 24 games at that position, while also making seven starts behind the plate. Offensively, he sat second on the team in home runs (4) and slugging percentage (.466), fifth in batting average (.276), and sixth in on-base percentage (.394).

Defensively, he picked off one runner and caught three others attempting to steal while allowing just one passed ball and fielding .981. Despite having just played his junior season, McCarty is already pursuing his MBA and carries a 3.83 GPA.


Hagerla, from Petaluma, Calif., was named All-Southland Conference Honorable Mention and All-Southland Conference Tournament Team following a year in which he led the nation in walks allowed per nine innings, surrendering just six walks in 76 innings thrown for a an average of just 0.71. The righty also tied for 10th in the nation with nine wins and sat 25th in the country with a strikeout-to-walk ration of 5.83, while sitting second in the Southland Conference in runners picked off, fourth in WHIP (1.07), sixth in ERA (2.84), and tying for ninth with one complete game. Hagerla made just four starts on the season, tying for the team lead with 22 appearances. His final start of the season saw the senior hurl a complete-game shutout to propel the Bears past Houston Baptists and into the Southland Tournament Championship Game for the third time in five seasons. Hagerla graduated with a GPA of 3.17 and a degree in international business.