15 Dec 2021

UCA and CBC women's basketball game at 1 p.m. today

CONWAY — Central Arkansas women's basketball team returns to the Farris Center at 1 p.m. today, Dec. 16, to face crosstown foe Central Baptist on Thursday.

It's been a tough stretch for the Sugar Bears, who seek an end to their three-game losing streak. Most recently, the team fell to an undefeated Tulsa on the road over the weekend. Hannah Langhi led the team in scoring with 10 points, freshman Lashiyah Fowler had a career-best nine points, but the offense just couldn't keep up with the No. 1 team in the American Athletic Conference.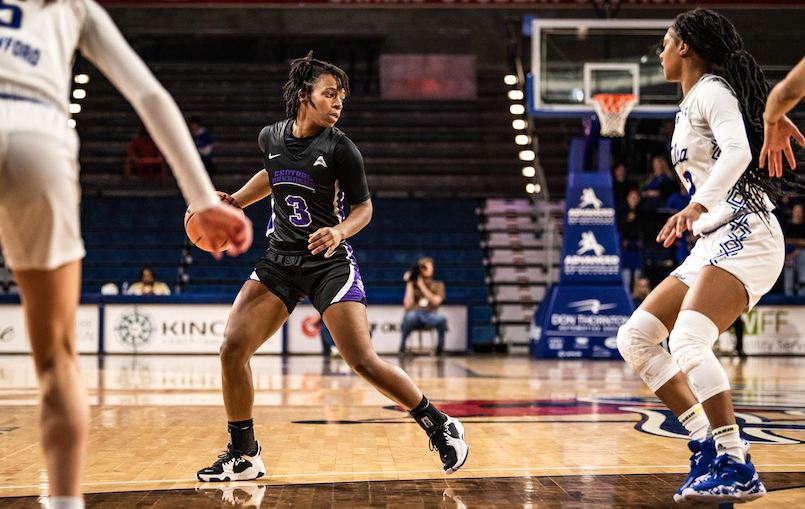 With four games left on the docket before ASUN play in January, the Sugar Bears are looking for some solutions to the recent quality of play. The Sugar Bears will end the calendar year with three Arkansas schools on the schedule, capping off the nonconference portion of the schedule with instate opponents CBC, Arkansas and Pine Bluff.

Lucy Ibeh continues to lead the team in points and rebounding, averaging 13.0 ppg and 8.8 rpg. Her scoring ranks top-10 in the ASUN, while her rebounds are second in the conference. Langhi, the team's second-highest scorer, boasts the ASUN's fourth-best field goal percentage, sinking shots at a 57.6 percent clip.

This will be the 12th meeting between Central Arkansas and Central Baptist, with the Sugar Bears claiming all previous 11. Last time out, the Purple and Gray took a 66-43 win over the Mustangs in 2019. Savanna Walker had a game-high 18 points, and Langhi posted six points, nine rebounds and five assists.

Central Baptist, meanwhile, enters Thursday's outing with a four-game winning streak that was extended Monday with a win over Bacone. Alexis Augustus put up 23 points on 10-of-13 shooting and Bri Wells added a 16-point, 10-rebound double-double off the bench. Aminata Seck posted a double-double of her own, adding 10 points to 11 rebounds, finishing with three steals and three blocks as well.

Augustus leads the team in scoring, netting 14.1 points per game on 50 percent shooting. Seck also averages double-figures, scoring 12.9 points per contest and leads the team with 9.2 rebounds per game.

Now in his 19th season at CBC, head coach Lyle Middleton leads a team that earned its first American Midwest Conference tournament game win last season.

Tip-off against the Mustangs is scheduled for 1 p.m. at the Farris Center. Thursday's game can be watched on the Bear Nation Network, and a link to live stats can be found here. The game will also be broadcast on 91.3 The Bear.