04 Sep 2023

UACCM to host community festival celebrating 60 years

Posted at 6:00 PMh

in

News

MORRILTON — To commemorate 60 years since its establishment, the University of Arkansas Community College at Morrilton (UACCM) will host a community-wide festival on Thursday, September 21. The casual, festival-style event, suitable for all ages, will be held from 4:30 to 8 p.m. Activities include a car show, free food, live music and games for the public to enjoy.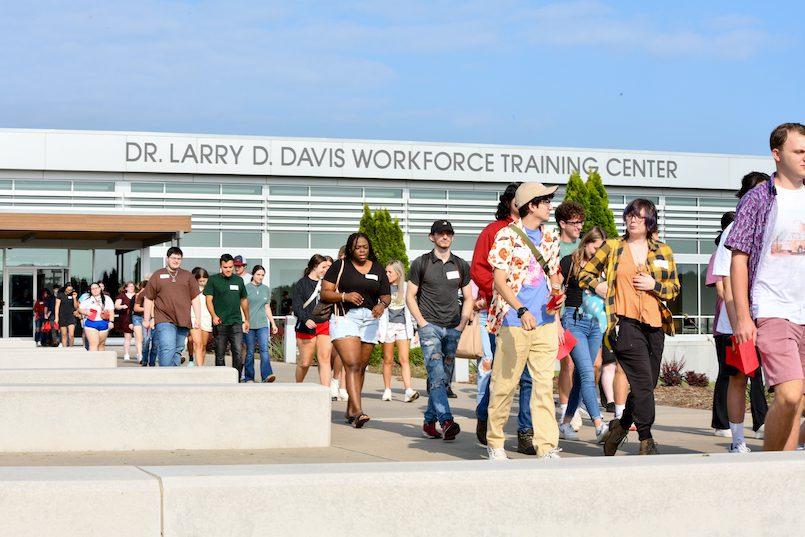 Additionally, there will be a display of UACCM memorabilia from each decade since UACCM's opening in 1963. The event will also feature several children's games, activities and a bounce house. There will also be a special area for retirees to reminisce. A brief ceremony is planned at 6 p.m. that will include an official welcome and introduction of several special guests including former college leaders and UACCM's outstanding alumni of the year, Bill Zellner. Retirees and all alumni will also be recognized as a group.
Homegrown musical duo Cliff and Susan will be performing live music for the festival. Cliff and Susan have each been creating music for decades before forming their duo in 2016 and getting married in 2017. Cliff and Susan have over 2,000 songs in their arsenal and have captivated audiences worldwide, including on national television, as they performed on the Huckabee Show in February 2023.
From an initial enrollment of 278 students and 13 programs in 1963 to over 2,000 credit students exploring 56 plans of study options each semester, the institution has kept its focus on its students and community. In addition to the credit students, the college serves several thousand students per semester through the Workforce Education and Training short-term, programs, including commercial driving training, heavy equipment operation, underground directional drilling, and a leadership academy.
In 1961, the Arkansas General Assembly, recognizing the need for expanded vocational education opportunities, provided state funds for the construction and operation of a second post-secondary vocational-technical school. Arkansas' first postsecondary vocational-technical school opened in Pine Bluff in 1959, and it was originally intended to serve the needs of the entire state.
The first classes began in September 1963 with training offered for post-secondary students in the following areas: appliance service, auto and diesel mechanics, construction technology (consisting of drafting and surveying, heavy equipment operation and maintenance, and building construction), landscaping and horticulture, machine shop, office practices (typing, shorthand, bookkeeping, office machines, data processing), practical nursing, printing, and welding.
Petit Jean Vo-Tech served Arkansas for 30 years as an adult vocational school. In 1991, to provide more effective, improved delivery systems of education, Petit Jean Vo-Tech made the revolutionary transformation to a two-year technical college.
That year, Petit Jean Vocational Technical Director Nathan Crook, who had been appointed in 1985, worked with State Senator Allen Gordon in helping lead the charge to convert 14 of the state's vo-techs to more comprehensive two-year colleges.  The resulting legislation, the "Two-Year Postsecondary Education Reorganization Act of 1991" (Act 1244) was signed into law by then-governor, Bill Clinton, transforming Petit Jean Vo-Tech into Petit Jean Technical College (PJTC). State authority was transferred from the Arkansas Board of Vocational-Technical Education to the Arkansas Board of Higher Education, and the college expanded its curriculum to include general education courses that were transferable to other state colleges and universities.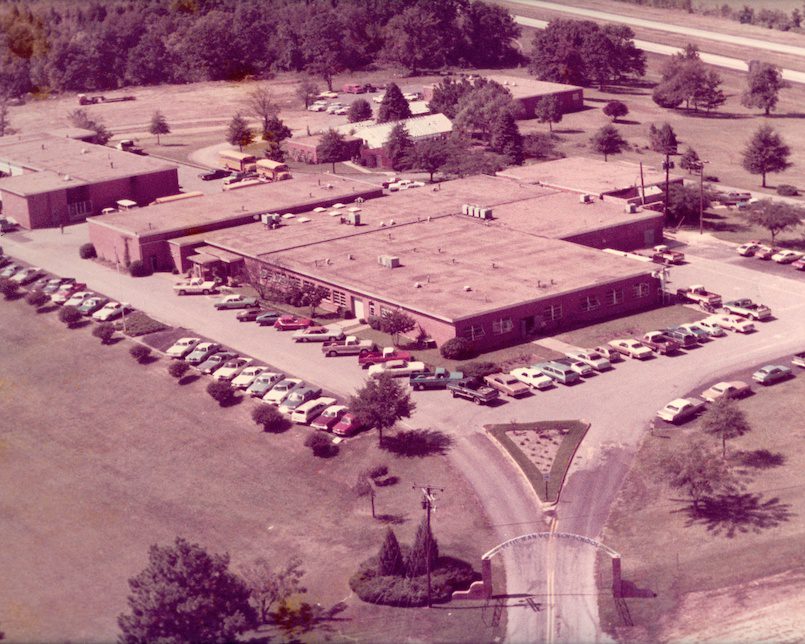 In 1997, Petit Jean Technical College changed its name to Petit Jean College to better reflect its more comprehensive mission. On August 22, 2000, the citizens of Conway County approved a permanent ¼ cent sales and use tax in support of the college.
In 2001, Petit Jean College merged with the University of Arkansas System, becoming one of 20 independent campuses and entities backed by the UA tradition of excellence. This affiliation with the University of Arkansas System has allowed UACCM to collaborate with other UA System institutions, including the University of Arkansas at Fayetteville, University of Arkansas at Fort Smith, University of Arkansas for Medical Sciences, and the University of Arkansas Criminal Justice Institute. These partnerships further expand access and options available to students within the immediate service area.
UACCM's unique relationship with Morrilton and the surrounding central Arkansas area, coupled with the support of the UA System, began to receive state and national recognition, as in 2010 it was named one of the fastest-growing community colleges in the United States. UACCM was named one of Arkansas's 2023 Most Admired Companies and one of the Best Arkansas Community Colleges by Arkansas Money & Politics, the #1 Community College in Arkansas by online educational rating platform Stacker and listed as one of the 2022 Best Colleges in Arkansas by online school ranking company Niche.
The UACCM campus has continued to see significant growth, with the Nathan C. Crook University Center opening in 2004, the Library Complex opening in 2009, and the Dr. Larry D. Davis Workforce Training Center opening in 2018. The college is scheduled to break ground by the end of the year on a new Nursing and Science Center.
UACCM will continue commemorative events throughout the year to celebrate 60 years as a higher learning institution. Stay up to date on all UACCM events online at uaccm.edu or on social media by following @uaccm.