16 Aug 2023

UACCM renames Workforce Training Center

Posted at 4:05 PMh

in

News

Approximately 200 guests were on hand for the rededication and ribbon-cutting ceremony for the newly minted Dr. Larry D. Davis Workforce Training Center in honor of University of Arkansas Community College at Morrilton Chancellor Emeritus Dr. Larry D. Davis.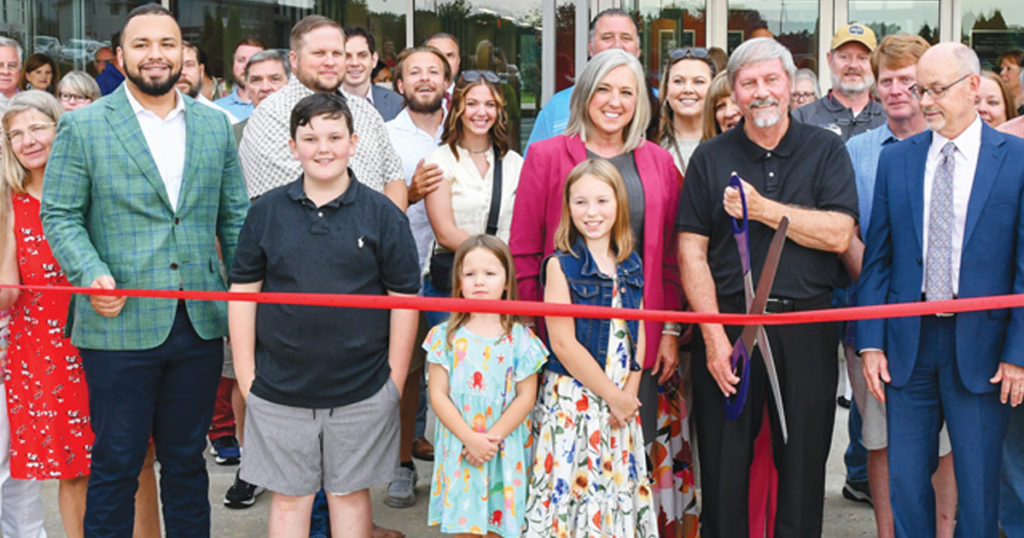 During his tenure as UACCM chancellor from 2010 until his retirement in 2019, Davis was responsible for the conceptualization and vision of the Workforce Training Center and oversaw construction on the facility until its opening in 2018.
"If it were not for Dr. Davis' commitment, leadership and unwavering dedication to this building's design and construction, we wouldn't be standing here today," said UACCM Chancellor Lisa Willenberg during her opening remarks. Dr. Donald R. Bobbitt, president of the University of Arkansas System, was in attendance and praised the facility, describing it as a "model for the other two-year schools in the University of Arkansas system."
Doug Brandon, former chair of the UACCM Board of Visitors, also spoke at the event. Brandon praised Davis for carrying UACCM into its next phase during his remarks: "Hard work, vision and legacy, what an economic development ratchet this facility is, not just for Morrilton or Conway county, but for this whole region."
The facility opened in April 2018 and houses several workforce programs, including automotive service technology, welding, industrial mechanics and maintenance, and heating, air conditioning and refrigeration. The facility also features the Workforce Education and Training offices and Tyson Training Hall, a 5,000-square-foot conference room.
Willenberg presented Davis with a resolution from the University of Arkansas Board of Trustees, granting Davis Chancellor Emeritus status. The resolution states in part that "whereas Dr. Davis led a 45-year career in higher education in Oklahoma and Arkansas, had the personal vision and foresight to lead efforts to construct the Workforce Training Center, and served UACCM with dedication, honor and distinction, the UA System Board of Trustees bestowed the title of Chancellor Emeritus."