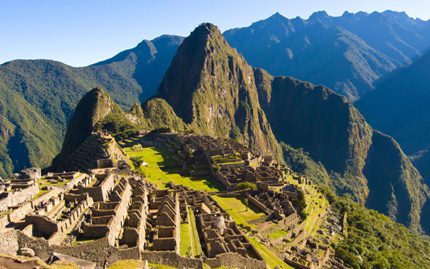 19 Sep 2016

UACCM plans meetings on trip

Posted at 11:18 AMh

in

News

Instructors will hold three brief meetings this month to answer questions about UACCM's 11-day trip to the Galapagos Islands and Machu Picchu, Peru.


Interested members of the public are invited to attend the first meeting at 12:10 p.m. on Thursday, Sept. 22, in the Kirk Building, KB 121, or at 6 p.m. in the Library Complex, LC 203. The final meeting will be held at 11 a.m. on Friday, Sept. 23, in KB 121.


"We have travelled with students and community members to 12 countries on three continents over the last six years," said Karen Caig, a UACCM English instructor. "Not only have our group members of all ages gained important life skill; they also have fun as they learn."


Pricing for the trip — scheduled May 25 to June 4 — covers round-trip airfare, eight overnight stays in hotels, daily meals, internal flights and selected attractions as per itinerary such as snorkeling in the islands and the train ride up to Machu Picchu. Because the Ecuadorian and Peruvian governments will soon place limits on the number of visitors to these sites in order to protect them, Caig said that now is the time to visit.


"International travel experience has also become increasingly important since employers look for a global perspective in their new hires," Caig said. "Studies show that people who experience foreign cultures are able to think more creatively and flourish in a diverse workplace."


Current UACCM students who wish to earn a three-hour general education elective credit can register for the accompanying Global Studies course. For more information about the trip or pricing, contact Karen Caig at 501.977.2075 or at [email protected]. A full itinerary and pricing guide can also be found at explorica.com/Caig-3830.