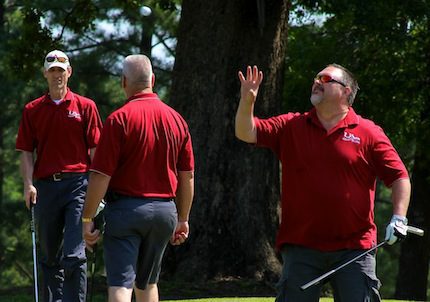 10 Apr 2013

UACCM plans 'Links for Learning'

The University of Arkansas Community College at Morrilton Foundation Board will host its eighth annual "Links for Learning" golf tournament Thursday, May 9, at the Morrilton Country Club.

The three-man-scramble will begin with a shotgun start at 10 a.m.


The Foundation is seeking teams and sponsors for this year's tournament. The entry fee is $300 per three-person team and includes: two mulligans per player, goody bags, lunch and beverages on the course. Petit Jean Meats gift boxes will be awarded to winners in three flights. Sponsorships are available at levels from $100-$3,500. There will be a golf ball drop at the end of the day. Tickets are available for $10 and a cash prize of up to $1,000 will be awarded to the person with the number that drops closest to the hole.


The Foundation is a non-profit organization established to raise funds, accept gifts and invest resources for the sole benefit of the college. Proceeds from the tournament will support the UACCM Foundation and its mission to provide broader opportunities and services to its students, former students and the residents of the College's service area by supporting and promoting increased educational, community and cultural events.


Registration forms and sponsorship information are available online at uaccm.edu or by calling 501.977.2085. For more information contact Doug Cahill at 501.354.6630.