08 Feb 2023

Tyler Gottsponer – Wonderview (501 Basketball Team 2023)

Tyler Gottsponer will do what it takes to win. One stat in particular proves it.

"Tyler plays extremely hard every possession and is a very tough player," said Wonderview head coach Jerod Squires. "Tyler has led the team in charges taken the past two seasons and has played through pain in several games over the years. He is willing to do whatever it takes to help his team be successful, as evidenced in sacrificing his body in taking charges."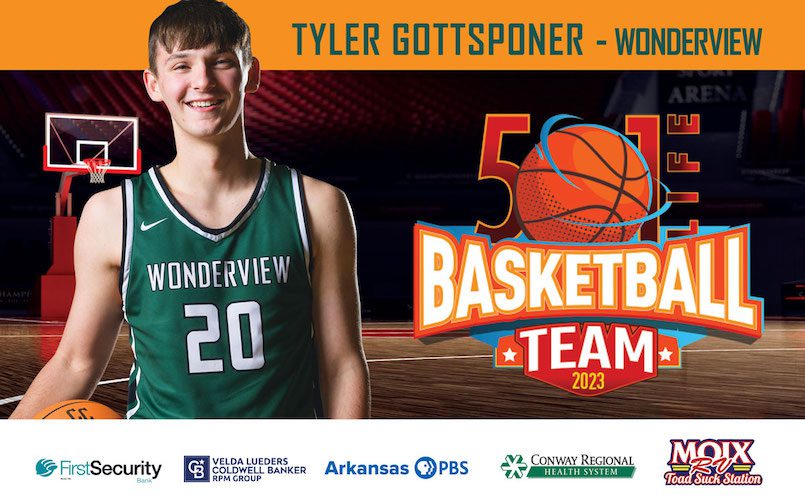 Gottsponer earned all-conference last season and was Wonderview's third-leading scorer, second-leading rebounder and leading blocker.
"Some of my basketball heroes are the smaller point guards and other small players in the NBA, just because they know that they have to put in a lot more work because they are almost a foot shorter than everyone else, but still have to score," Gottsponer said. "It just goes to show you just because other players might be bigger and stronger, that you can still dominate in basketball."
Gottsponer plays multiple sports, including baseball and track. He also participates in Future Farmers of America, Fellowship of Christian Athletes and Beta Club, and serves as a volunteer firefighter.
"I expect Tyler to build off of his all-conference season last year and be one of the top players in our conference this year," Squires said. "I look forward to watching him have a big senior season."