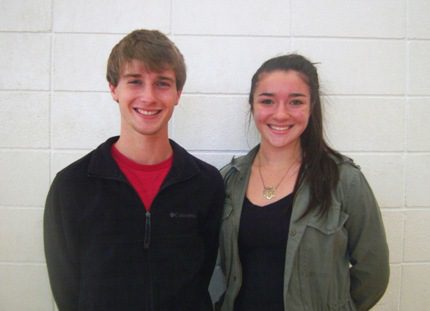 24 Nov 2015

Two students named winners in Wendy's Heisman program

Two scholar/athletes from Sacred Heart High School were recently named as school winners in the Wendy's High School Heisman program.


They are Chloe Andrews, daughter of Allen and Natalie Andrews, and Nicholas Hoelzeman, son of Mark and Annie Hoelzeman.


Both Chloe and Nick are seniors at Sacred Heart and have earned a number of honors and achievements both on and off the basketball court.


The Wendy's High School Heisman program was developed to recognize both male and female student athletes who excel both on and off the field and serve as a beacon of inspiration to others. Scholar/athletes who apply can benefit in a number of ways including being an inspiration to others in their school, leaving a lasting gift to their school, state and national recognition, scholarship funds, gifts, and help building a resume for college.


There are a number of levels in which a scholar/athlete can win in the program, starting with school winner and ending with national winner.