16 May 2022

Two receive college scholarships

Posted at 6:44 PMh

in

News

Renewal Ranch recently awarded two Education Endowment Scholarships totaling $5,000 to graduates of its one-year program. Renewal Ranch is a Conway-area men's addiction recovery ministry based on the teachings of Jesus Christ.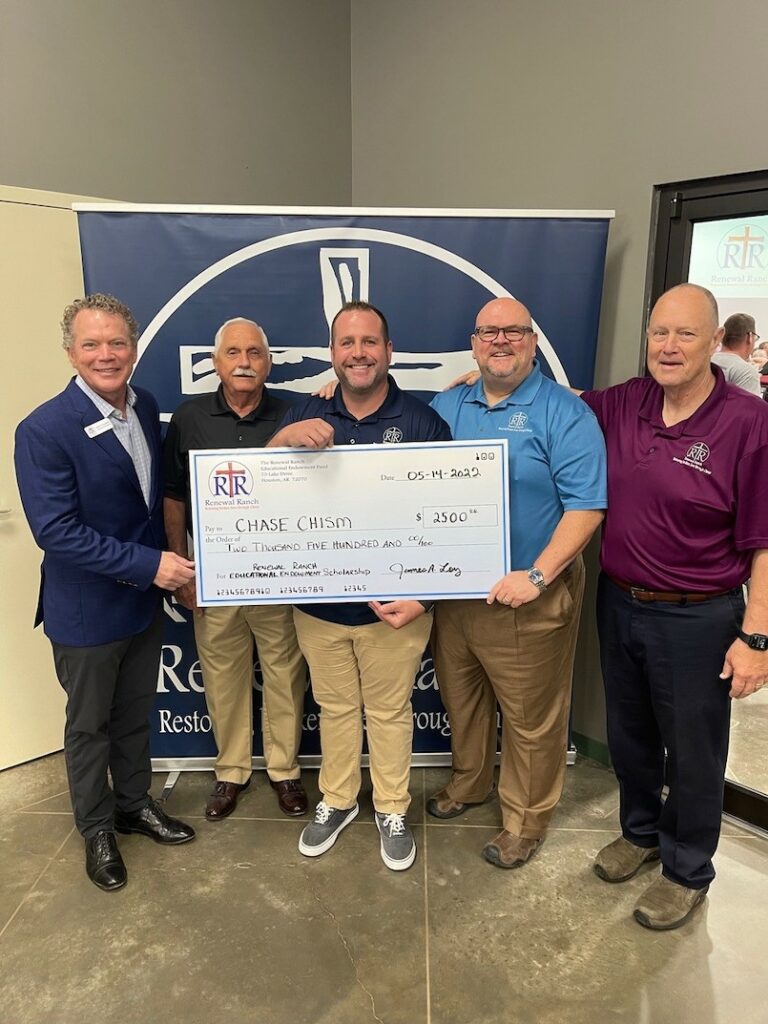 Graduates Chase Moser and Chase Chism were each awarded $2,500 to be paid toward their tuition for the fall 2022 semester at Central Baptist College in Conway. Moser, the Ranch's program director, is working toward a leadership and ministry degree. Chism, Phase 1 supervisor, is pursuing a degree in human resource management.
Renewal Ranch has been on the front line of the war against drug and alcohol addiction since its inception in 2011. During that time, over 600 men have participated in the program and over 60% have graduated. Numerous family relationships have been restored, including mothers with their sons, wives with husbands, and children with their fathers.
Still, society's battle against addiction grows more urgent every year. According to the Centers for Disease Control and Prevention, more than 107,000 Americans died of drug overdoses in 2021. This is about one overdose every five minutes, and is a 15% increase over the number of overdoses the previous year.
According to research published recently in the Journal of the American Medical Association, another 99,017 lives were lost in 2020 (the latest year reported) due to alcohol-related deaths.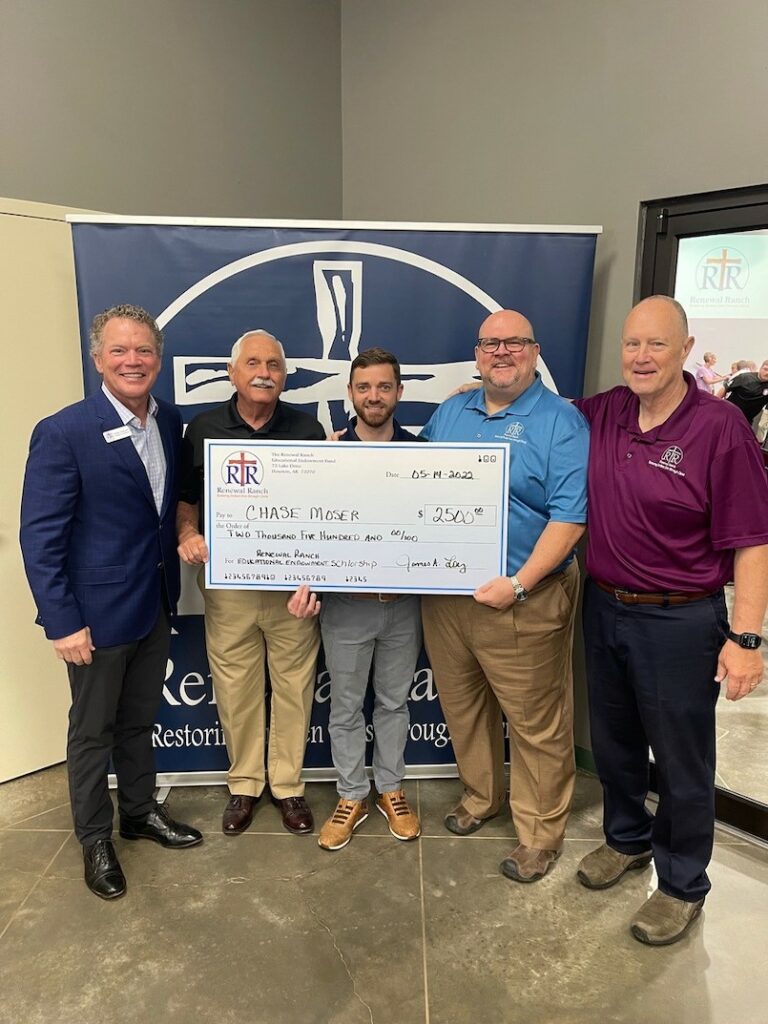 As addiction and overdose numbers have dramatically increased year over year, Renewal Ranch leaders and donors have sought better ways to equip our staff and graduates for the future. It was from this desire that the Renewal Ranch Educational Endowment Fund was created and is available for use at accredited higher education and training institutions.
"We endeavor to help our men vocationally, educationally and spiritually," said Executive Director James Loy.
Renewal Ranch currently serves about 60 men and their families on their 116-acre campus in eastern Perry County, and at residences in Conway. Several other graduates are already considering additional training and education and may apply for scholarships in the near future.Loy concluded by saying, "Thanks to the generosity of our donors, we hope Chase Moser and Chase Chism are the first of many staff members and graduates who receive endowment assistance in their pursuit of higher education degrees."