16 Sep 2020

Trubiano ready to step into leadership at Vilonia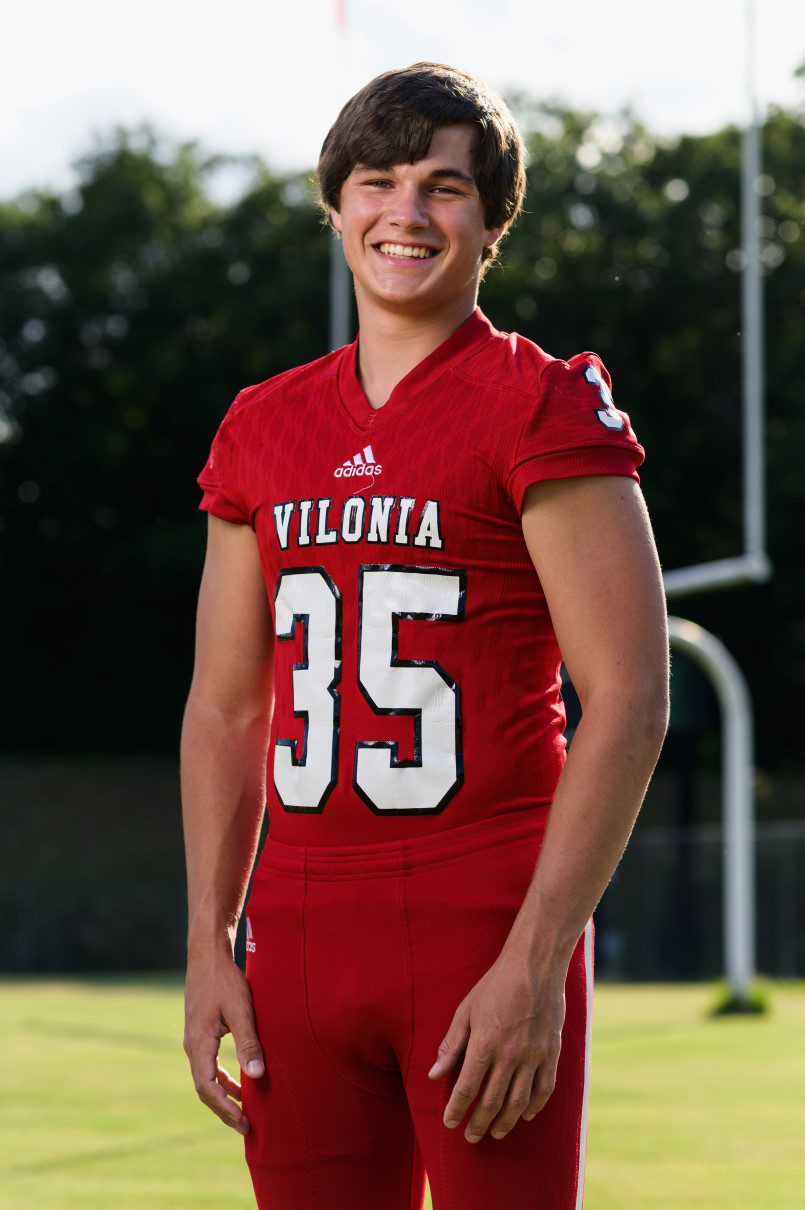 The Vilonia Eagles made huge strides in 2019, leapfrogging several 5A West teams to go from consistently missing the playoffs to earning the No. 2 seed. The jump was due in large part to committed players like Luke Trubiano. 
"Last year, Luke played a role of back-up Sam linebacker and special teams," said Vilonia Head Coach Todd Langrell. "Also, and maybe more importantly, Luke was always in on scout defense to give us the best look possible. Luke is truly a selfless person.
"I have great expectations of Luke for this season, but the one at the forefront is to be a leader. I know he will go full speed all the time and give 100 percent. This team needs a senior leader, and I think he can fill that role."
Trubiano was selected to this year's 501 Football Team — 24 players representing all 11 counties of the 501. The team, sponsored by Conway Regional Health System and First Security Bank, boasts the best the 501 has to offer both on and off the field. The senior was nominated by Langrell.
Trubiano's maturity can be traced to growing up around military service members.
"My mom and dad were both deployed overseas," Trubiano said. "I had to grow up really early in life. Because of them, I am the person I am today."
After making the culture shift last year, the focus becomes even clearer this year for the senior linebacker and his teammates.
"Our goal this year is to win the conference championship for Vilonia," Trubiano said.
Vilonia (1-1) has been led by its defense early in the season (four forced turnovers in a Week 0 win over Greene County Tech), but Trubiano is confident that the offense will become more explosive.
"Our defense has been doing really good on the field. Our offense is just finding its click, and when they do, there will be a show," Trubiano said.
The Eagles welcome Russellville to town this week for their final non-conference matchup. This will be the second home game for Vilonia, and Trubiano is not taking these moments for granted.
"It's a different environment," Trubiano said. "Players must stay were the coaches put them on the sidelines. You can't get in a big group and celebrate great plays. It becomes very quiet as soon as you step foot on the field. It's a once in a lifetime thing."
Trubiano also throws discus and shot put for the Eagles track team. After high school, he plans to attend college and pursue becoming a paramedic.
"Luke is a Vilonia boy," Langrell said. "He is always supporting Vilonia businesses, especially from the local tackle shop. Luke is often considered our chauffeur; he will get anyone to practice or school that needs a ride. Luke will do anything for the team to succeed. The world would be a better place if we had more Luke Trubianos in it."
Trubiano and the Eagles play host to Russellville at 7 p.m. Friday, Sept. 18.

Latest posts by Levi GIlbert
(see all)