23 Mar 2022

Trout trip results in huge catch

Guide Craig Yowell (left in photo) enjoys the celebration as angler Eric Underhill, from Colorado, holds on to a 34-inch, 25.8-pound brown trout caught in the Bull Shoals Dam tailwater out of Cranor's White River Lodge this past weekend.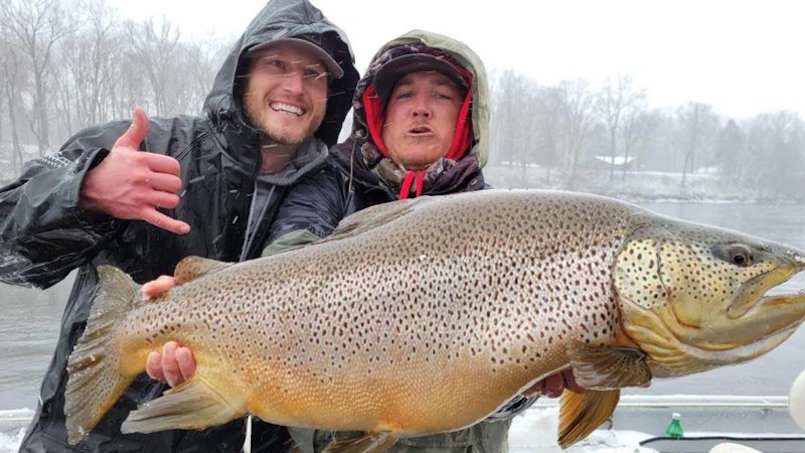 Yowell says the trout took the bait to the middle of the river, then back to the shoreline for a 7-minute tussle with Underhill. A minnow was used for bait, Yowell said. Photo courtesy of Craig Yowell, content courtesy of Arkansas Game & Fish Commission.