23 Nov

Trout memories at Dry Run Creek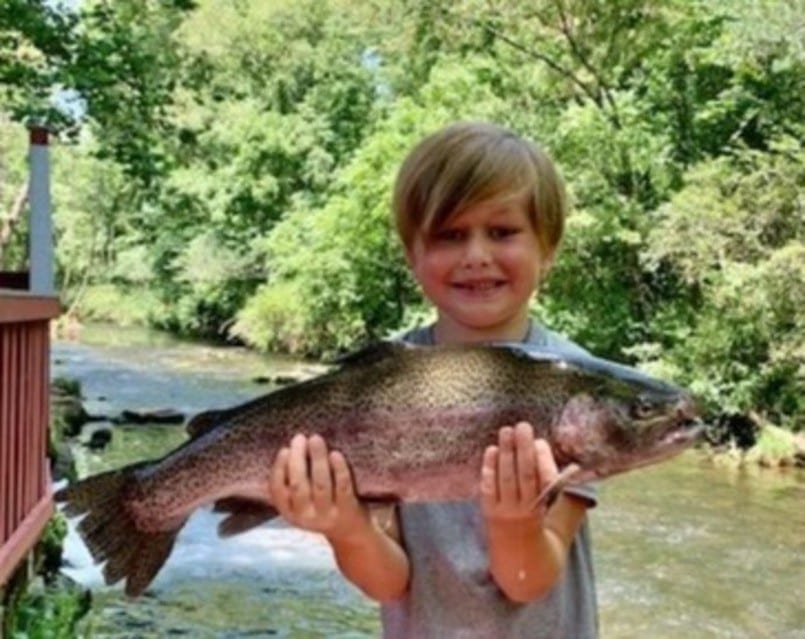 Photo and article used with permission by the Arkansas Game and Fish Commission
Abbott Young of Conway wasn't too young to haul in this big rainbow trout at Dry Run Creek (right). According to his dad, Philip Young, Abbott fought this fish for a good 10 minutes all by himself before bringing it in.

Youngsters make memories at Dry Run Creek all the time, and this is a great time to take a kid there. John Berry, one of our reporters and guides from Cotter, says that brown trout are making their way into the creek now, too.

We've continually gotten great reports on trout fishing across north Arkansas and down into the Little Red River. Remember, too, that the AGFC's Family and Community Fishing Program will begin stocking table fare-size rainbow trout in many of the program's ponds across the state this month, and a tagged trout promotion will be starting in December where anglers of all ages fishing the FCFP ponds can win nice prizes, including a grand prize (three of them) of a guided fishing trip.

So basically, what we're saying is trout is on the menu, the table or waiting to be on your hook, photographed like Abbott's catch, and then carefully released back into the water for someone else to catch someday.

Plenty more fishing opportunities await you while we continue to have this spectacular fall weather. Check out this week's Fishing Report by clicking below.

Also, because Veterans Day fell in the middle of the week this year, some of our reporters will be filing or updating their reports as the week progresses, so if your favorite spot hasn't been updated today, check the report again on Thursday or Friday for latest updates. Good Fishin', everyone!