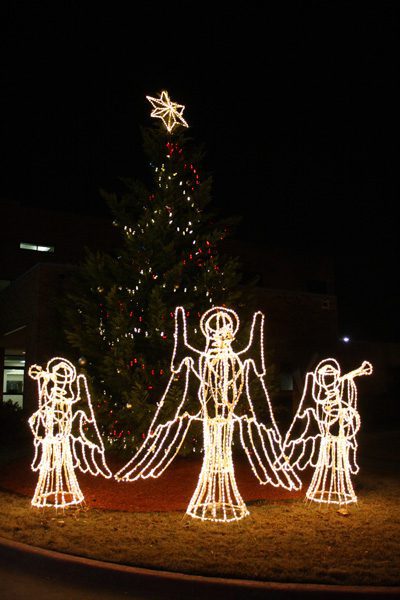 29 Nov 2011

Tribute Tree to be lit Dec. 1

Posted at 3:35 PMh

in

News

The Conway Regional Tribute Tree will be lit for public viewing beginning Thursday and continuing through Saturday, Dec. 31. Everyone is encouraged to come out during the month of December to view the tree.

Individuals can honor or memorialize loved ones or groups of people by purchasing a red or white light, ornament or angel for the tree. Purchases can be made by downloading a form at conwayregional.org/TributeTree or by calling the Conway Regional Health Foundation at 501.513.5778.

An acknowledgement card will be sent to the group or person(s) to be honored with this special gift. Names of honorees will be posted on the website as well as in the lobbies of the medical center. The tree is located in the courtyard of the Conway Regional Surgery Center.

This year's proceeds will help fund scholarships for students pursuing a career in health care. Each spring the Conway Regional Health Foundation awards scholarships to students majoring in pre-medicine, nursing, pharmacy, physical therapy and other health-care related fields.