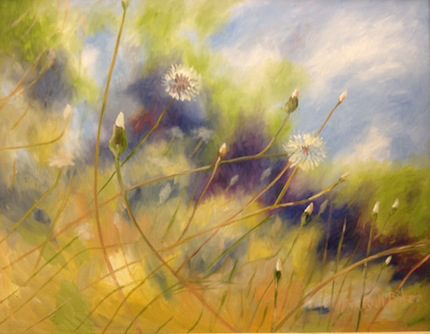 08 Oct 2012

Tri-County Show calls for entries

Posted at 6:36 PMh

in

News

The Conway League of Artists has announced a call for entries for the 2012 Tri-County Show and Competition, which will be held at the Faulkner County Library on Saturday, Oct. 13, through Saturday, Nov. 3.

More than $1,500 in awards will be presented. The judge for the show is Selma Blackburn.


CLA members and Tri-County residents (Conway, Faulkner and Perry counties) ages 18 and older are welcome to enter up to three entries for $25. Artwork must be checked in at the library between 9 and 11 a.m. Saturday and remain on exhibit until Nov. 3. Entries must be acceptable for public viewing.


Prizes will be awarded in five categories: oil or acrylic; water based media; dry media; photographs or computer generated or enhanced images; 3-D installations. Work must be original and completed in the last two years. (No class work or workshop productions with significant teacher help or copies of other artist's work.)


Please visit conwayleagueofartists.org for more details. Entry forms are available online, at the library or Saturday morning at check-in.


The next Conway League of Artists meeting is scheduled 6 p.m. Wednesday, Oct. 10, and will include a guided tour of Gene Hatfield's Art-Scape at 408 Donaghey Ave., Conway.