07 Jun

Treasurer of State Dennis Milligan announces results of statewide survey

Little Rock – Treasurer of State Dennis Milligan's office, which administers the Arkansas 529 Education Savings Plan, announced results of a statewide survey today that highlights Arkansans' awareness of education savings plans. Along with other 529 plans across the country, the office is celebrating 529 Day by encouraging families to open an Arkansas 529 plan.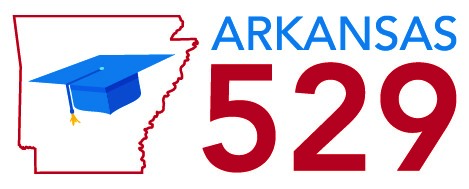 "May 29th is an annual reminder of the importance of saving for a child's education," Milligan said. "Arkansas 529's low contribution minimums and significant spending flexibility, combined with a state tax deduction of up to $10,000, make the plan an incredibly attractive option for all Arkansas families."
The Arkansas 529 Education Savings Plan administrators recently surveyed about 70,000 randomly selected Arkansans to measure their preparedness of saving for education. The survey had a response rate of 2.18%.
Respondents were asked how prepared they were for saving for education expenses. Of those who responded, only 22.46% said they think they are saving enough. A total of 39.04% said they have saved some, but could do better, and about the same number said they are worried they haven't saved enough for future educational expenses.
Respondents ranked the federal and state tax advantages as the most important benefit of the Arkansas 529 plan. A report of the full survey results can be found on the State Treasurer's website.
As an incentive to encourage Arkansans to open new Arkansas 529 accounts, the Plan is sponsoring an online sweepstakes between now and June 30, 2021, that will award five $529 contributions to new or existing Arkansas 529 account owners. Details may be found at Arkansas529.org.
"When I took office in 2015, I made promoting the Arkansas 529 plan a priority," Milligan said. "We had $568 million in assets and today, just six years later, we're at more than $1 billion – double what we started with."
Not only has Milligan grown the program exponentially, but he has worked with the Legislature during his tenure to provide several tax benefits for Arkansans in order to make the program more attractive. Those include:
Creating a tax deduction for businesses that wish to match their employees' contributions to an Arkansas 529 plan;
Introducing a $7,500 tax incentive for people with out-of-state plans when they roll them over into the Arkansas plan;
For those who are able to contribute up to $50,000 in a single year, allowing them to carry forward the $10,000 tax deduction over the upcoming four years;
Expanding the plan to include K-12 private school tuition and widening the list of qualifying expenses for which the money can be used, including for apprenticeship programs and to pay down student debt.
"The gift of an education is an investment that will last a lifetime and can open the door to a world of opportunity for a child, "said Milligan. "Saving, even a little at a time, can make a big difference down the road. An account may be opened for as little as $25 and will help someone's child or grandchild start saving for a brighter future."For more information about the Arkansas 529 Education Savings Plan, visit www.arkansas529.org or call (501) 682-1406.