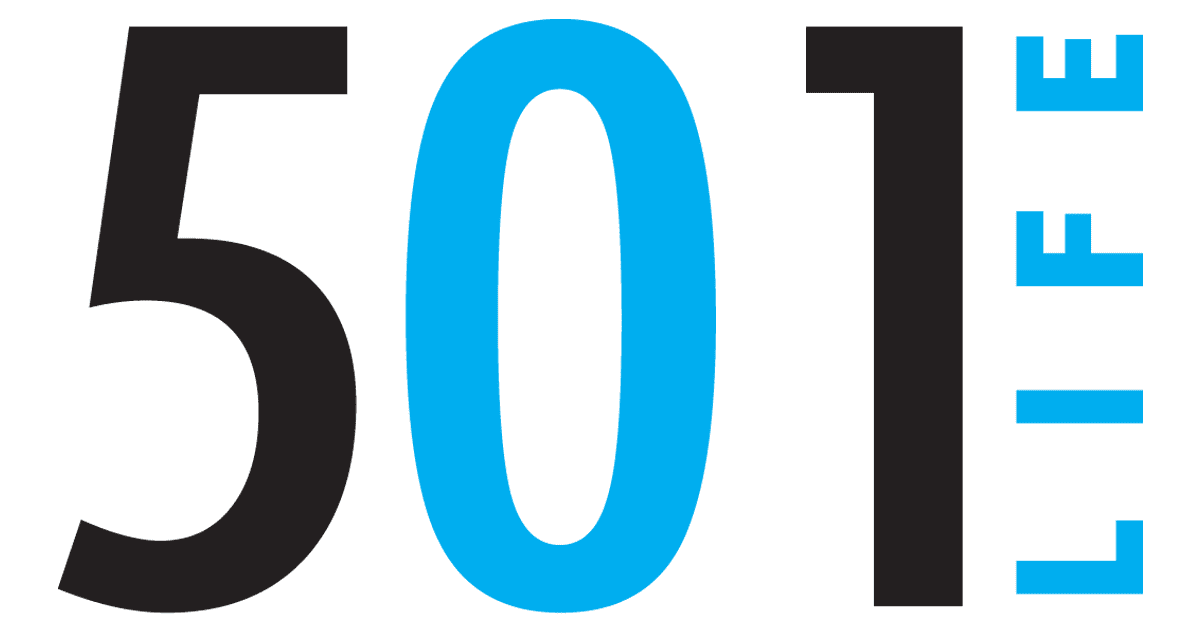 Feb 20, 2017

'Traveling Treehouse' – Family enjoys four month cross-country trek

by Donna Lampkin Stephens


Four months, 12 states, three provinces and 19,900 miles in their 1998 Toyota Land Cruiser last year equaled the experience of a lifetime for Wes Craiglow and Emily English.


The Conway couple, along with their 2 1/2-year-old son, Murrell, and 3-year-old hound dog, Kentucky, "did life, for those four months, on top of each other, hand-in-hand, amidst incredibly beautiful scenery," English said.
They chronicled their adventure on Instagram. "Traveling Treehouse" featured 98 posts and 385 followers.

"Before I met Emily and started a family with her, I always knew 2016 would be a departure year, that I'd do something exciting," said Craiglow, 40, deputy director of planning and development for the city of Conway for about 10 years before quitting the position to make the trip. "My daughter (Makayla, 18) came when I was a very young man, and I knew she would graduate from high school in 2016, so that would be a chance for me to recapture some of my youth I had sacrificed to be a full-time dad."

So on New Year's Day 2015, he and his wife decided on "a big drive." While drinking coffee that morning, they started the planning and budgeting for their adventure — 18 months in advance.

"We knew we wanted to go to Alaska, and we knew that Emily had some stops she wanted to make in support of what she does for a living and her education (working on a doctorate in public health at the University of Arkansas for Medical Sciences)," Craiglow said. "Other than those stops and a few key things we knew we wanted to do, we just meandered for four months."

They left Conway on July 16, their house empty, to be tended in their absence by a small army of friends and family.

"Our parameters were to be home by Thanksgiving, don't overspend our budget, keep most travel days to three hours or less (ideally during Murrell's nap time), avoid sub-freezing temps and keep the truck tidy and organized," Craiglow said.

After a route that took them from Arkansas through Texas, Oklahoma, New Mexico, Colorado, Wyoming, Montana, Idaho, (Canadian provinces) Alberta, British Columbia and Yukon Territory, Alaska, Washington, Oregon, California, Arizona, New Mexico, Texas, Oklahoma and back to Arkansas, they arrived home Nov. 16.

"We chose to approach it as a life event that required, and could only be honored with, constant communication and reflection," English, 37, said. "The trip was a chance to connect deeply with one another and with our own selves."

In their New Year's Day planning, the couple put together a spreadsheet and came up with a budget of $1 per mile.

"We made some sacrifices," Craiglow said. "We decreased how much cash we were spending, like going out to dinner, and we sacrificed other vacations to roll that money into this one. We sacrificed marginal amounts of our retirement investments, redirected some of that money. We paid off one vehicle.

"The bottom line is we looked at all of our revenues and expenses and decided to make this trip. It was a deliberate sacrifice because it was worth it."
By July 2016, the couple had the money. Ironically, much of it went to ongoing bills at home rather than road expenses.

"You're leaving a bunch of bills, so part of that money covers those while you're away," Craiglow said. "If all you're doing is paying for travel, it's not very expensive — maybe 30 or 40 cents a mile."

So with a duffle bag for each adult, they took off.

English said she approached the trip as a big adventure.

"I told myself, 'This is about the process, not the product,'" she said. "I knew it would have incredible highs and some tough lows, and I wanted to make sure I tempered my expectations to reflect that. All of that held true and was sometimes all that got me through the rough moments (super cold windy days, super whiny toddler days and conversations that ended up sideways with Wes). Reflecting back on it, that's life."

They traveled with a tent they mounted on the roof of the Land Cruiser.

"It opens like a clamshell," Craiglow said. "It's safe and comfortable and off the ground. The back of the truck has a refrigerator. The truck has a shower in it, a hot water heat exchanger. We had a big drawer system with pantry-style drawers. We had a big awning that pulls out for rainy days. With a big duffle bag each for clothing, that was pretty much it.

"With all that, we had space. You've obviously got to be pretty efficient with how you pack, but all that goes inside a Land Cruiser."
Bathroom activities were "pretty typical back-country stuff."

Their general plan was to camp five days a week, sometimes at a commercial campground or with permission of the Bureau of Land Management of the United States Forest Service. As a 16-year member of the Arkansas National Guard, Craiglow was able to get cheap lodging on military bases. Occasionally, he said, they splurged on commercial hotels.

"Once a week we'd pop in somewhere and spend a night or two, get cleaned up and veg out on TV and movies," he said.

The highlights of the trip were many.

"Everywhere north of Prince George, British Columbia, including northern British Columbia and the Yukon Territory, is just really incredible — culturally, botanically, geologically," Craiglow said. "It is so unique, like nothing I ever expected and, I would imagine, nothing else on earth. We just call it the north country, and it's incredible."

Spending the summer months in Montana and Idaho was also special.

"They are also big and empty, and the weather was fabulous in July and August," he said. "I love fly fishing, and every time you turn around, there's another world class river or mountain town."

They visited about 20 national parks — during the centennial anniversary of the National Park Service — and countless other national monuments.

"Each time we went to one, it was like a mini-celebration with lots to do and lots to learn," Craiglow said. "Yellowstone, Yosemite, Denali — it was special."

Murrell and Kentucky were "incredible" on the trip.

"Murrell's still a toddler, so he'll throw a fit several times a day, on the road or at home, but they did awesome," Craiglow said. "They would just wander around camp, play, throw rocks and sticks, chase smells. Tuck is a great little lazy hound dog, but he'd bark if he heard something."

English recalled that before the trip a close girlfriend with two young boys told her she was brave for jumping into such a situation with a toddler.

"I distinctly remember laughing and brushing it off as I more closely pondered the daily life of cold days, setting up camp every day, making sure Murrell didn't vanish into the woods or that we wouldn't get eaten by a bear," she said, chuckling. "Looking back on it, nothing compared to the difficulty of navigating a toddler's needs and the growing pains of being a mama and a co-parent. It was hard. Harder than I ever expected it to be.

"And I now have a much deeper respect and appreciation for my village at home — the one that helps me navigate the waters of parenting, marriage, friendship and the opportunity to just take a break for me.

"That said, watching Murrell grow and change every day, in such an intimate space, was one of the most incredible and special experiences I'll ever have. Over the course of the trip, we saw him master the 'thumbs-up'; listen as one full sentence morphed into paragraphs; identify glaciers, northern lights and moose; and navigate (with zero trouble) living life outside. He blew me away."

Craiglow, who flew home from Spokane mid-trip to move daughter Makayla into her dorm at the University of Arkansas before returning to the road, agreed the biggest highlight was just spending time together.

"Mom and dad — best friends, partners in parenting — got to spend an uninterrupted four months with our child, and in the world, across time, I just don't know that that happens very often," he said. "Just to spend four months absorbed in each other in such a small area, with no outlets, no daycares, no grandmas.

"So what it's done for our friendship, our marriage, our parenting skills and styles and our bond with Murrell is something I don't believe you can replicate. I wish every family could get a chance to do that."

The adventure changed and inspired them.

"Our natural world is incredibly beautiful, soul-touching and deeply rich," English said. "I fear for its future and the subsequent impact it will have on us and all life forms if we don't care for, protect and honor it. It is truly the lifeblood of this gorgeous planet that we inhabit — the water, the plants, the animals, the microscopic organisms are vital to our very own existence.
"It stops me in my tracks and changes my attitude and behavior. I knew this, but living in and amongst it for a prolonged amount of time cemented it in my heart and mind."

Craiglow, who has been working for the National Guard since their return and will deploy to Kosovo this spring for a year, said the experience taught him an important lesson.

"I am in control of the things I want to do in life," he said. "No longer will I resign myself to the belief that I can't do something because of some structure built around me. Typically that is family and employment — 'We can't do something because the kids are small or we can't get vacation.'

"Life comes with risks. You've got to be willing to hit the road with a toddler. I had to quit my job to do that. That's a risk, but ultimately it was worth it, exponentially, in spades. It taught me I shouldn't be afraid of choosing my destiny, whatever it should be, and I shouldn't resign myself to any existing structure.

"Sometimes the best things in life happen because you shed risks and walk into the future kind of alone and scared. But the rewards can be great."

He said many people travel a similar number of miles commuting to jobs every day and added, "We got better use out of our 20,000 miles."

In 2018, he'll return from Kosovo, and English will finish her doctorate.

"Then we'll decide where life takes us," Craiglow said. "I don't know if we'll stick around here. I assume so. Maybe I'll come back and find a job, or maybe we'll hit the road. You never know where life can take you."

He welcomed 2017 with this Facebook post Jan. 2:

"Might sound strange, but 2016 was my favorite year. It was the year that America's Best Idea became our family's best idea. More than 100 nights under the stars, almost 20,000 miles of back roads, dozens of national parks and monuments, and innumerable hours spent soaking it all up with my best friend ever.

"It's safe to say that I'll never be the same.

"Thank you, 2016. We loved you."