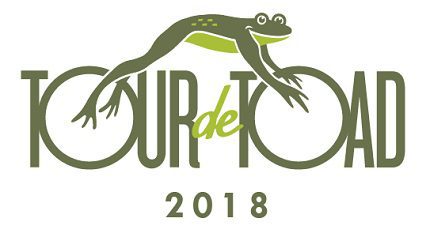 11 Apr 2018

Tour de Toad on May 5

The 11th Annual Tour de Toad Ride is planned 11 a.m. Saturday, May 5, at Cantrell Field.


Registration begins at 10 a.m. at the new Conway airport, located at 3250 Sand Gap Road. Registration fees ar $25 for the 10-mile family ride, $45 for the 20-mile intermediate ride and $45 for the 40-mile advanced ride. Virtual cyclists can register for $25.


According to organizers, the 10-mile family ride is going to be even better for beginner and young riders. The 20- and 40-mile routes are still going to give intermediate and advanced riders a challenge. Visit literacyactionar.org/events/tour-de-toad for turn-by-turn route descriptions.

Each route is fully SAG supported with aid stations and bathrooms.


An official event of Toad Suck Daze, Tour de Toad raises funds to increase literacy in central Arkansas, while encouraging a healthy lifestyle and cycling. All proceeds from the ride support Literacy Action for Central Arkansas.


Sponsors for the event are The Ride, FIS™, Conway Regional Health System, First Security Bank, Russell Dermatology, Arkansas Neurology and Luke Porter Inc. Other businesses interested in sponsoring the event should email [email protected] or call 501.372.7323.

This is the fifth year for the Iron Toad event, where Literacy Action partners with the Conway Kiwanis Club (toadsuckrun.com) to award those that complete the Toad Run and the Tour de Toad ride on May 5 with a custom medal!


Updated information is available on facebook.com/TourdeToad.