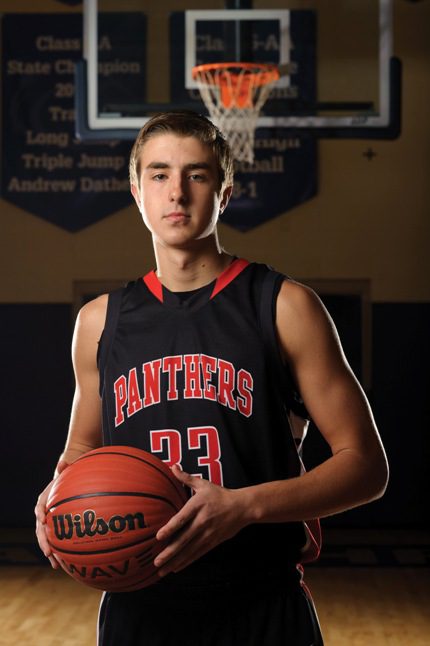 25 Feb 2015

'Tough' Rowe instrumental for Panthers

by Mark Oliver


Much like his team's hefty defense, Cabot's Garrett Rowe has learned how to stand tall in the face of adversity. When injuries took him out of the game in junior high, the Panthers' junior guard never gave up on the game he loved.

"It's safe to say that I have had some bad luck with injuries over the years," Rowe said. "As a result, I didn't get to play much during junior high. During my first junior high game, I broke my arm, which caused me to miss my entire seventh grade season. The next year, I broke my thumb. In ninth grade, I partially tore my ACL. It took four years, but last year was finally my first full season on the court."


Despite his personal challenges with injuries, Rowe's never-back-down attitude has taught him a valuable lesson about perseverance.


"Today, I'm feeling good and I don't worry about anything except working hard," Rowe said. "When I step on the court, I just try to cut loose and not worry about the pressures of the game. I just focus on playing the game while trying to honor God on and off the court."


Rowe was selected to this year's 501 Basketball Team, which boasts the best the 501 has to offer both on and off the court. Rowe was nominated by Cabot's head coach, Jerry Bridges.


"Garrett is an outstanding Christian young man," Bridges said. "He is very athletic, shoots the ball well from outside and has the ability to score. He plays strong defense and is one of our better rebounders. He leads by example on the court, in the classroom and in his church. All around, he's just a very good kid."


As the Panthers prepare for the upcoming Class 7A state tournament, Rowe believes playing to his team's strengths will be the key to the Panthers' success.


"You have to be tough on defense to be successful at this level," Rowe said. "We may be young and we may not be the quickest, but we have a lot of talent on defense. We man up and we're tough. If our team buys into the defense, I think we can go as far as we want."


A longtime Boston Celtics fan, the junior draws inspiration from one of basketball's all-time greats.


"Larry Bird has always been my favorite player," Rowe said. "He's a tough, gritty player with a beautiful jump shot. That's who I try to emulate on the court. I wear his number proudly."


Rowe enjoys success not only on the court, but in the classroom as well. The junior is a recipient of Cabot's Real Proud Panther award, which honors student athletes for outstanding academic and athletic accomplishments.


"Garrett is a leader on the court and in the classroom," Bridges said. "He is very serious about his education and is well-liked by the entire team. These are just a few of the characteristics that led to him being selected as our team captain."


Originally from Northeast Arkansas, Rowe says there's nothing quite like playing basketball in the 501.


"No other area offers the kind of competition we go up against here," Rowe said. "I'm originally from small town Maynard, Ark. Football didn't exist there. There was only basketball. My family grew up playing basketball there. I believe that you can never get better as an individual and as a team unless you play against those players who are just a step above you. The 501 offers that. It's a grind, but I wouldn't have it any other way."


Cabot closes 7A/6A conference play at Searcy on Friday.