07 Jul 2021

Top moments of the season: Williams joins elite group of women making soccer history at college

Conway – As Central Baptist College looks back at the top moments of the 2020-21 athletic season, one memorable moment was a women's soccer game when Bayleigh Williams scored a hat trick in a 9-1 win over Bacone on Sept. 29.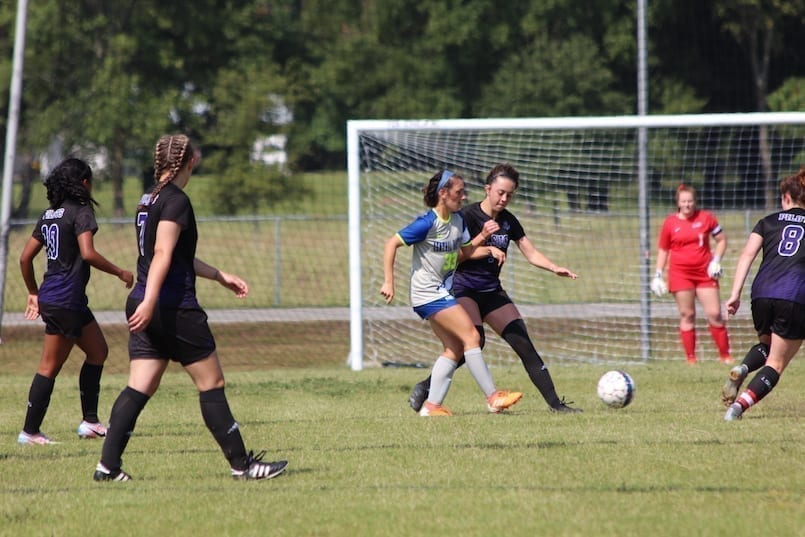 The hat trick for Williams was the 10th in program history. She would end up scoring the second, eighth and ninth goals of the contest to become the first Mustang women's soccer player since Makaela Henry and Kady Johnson both recorded hat tricks in October of 2018 to record three goals in a game. With the hat trick, Williams also joined an exclusive club that includes Henry, Johnson (two), Marcela Bueno, Tarra Hendricks (three), Jessica Wisenor and Brittany Kemper as players who have recorded a hat trick for the Mustangs.
To keep up with the rest of the top moments of the season and to see who is up next on our Alumni Spotlight series, like and follow @gocbcmustangs on Facebook, Twitter and Instagram.