14 Jul 2021

Top moments of the season: Lemus nets fourth hat trick in men's soccer history

CONWAY – Central Baptist College is marking the top moments of the 2020-21 athletic season.

The final moment of the fall was significant because Jesus Lemus made history in CBC's men's soccer with just the fourth hat trick ever for the program.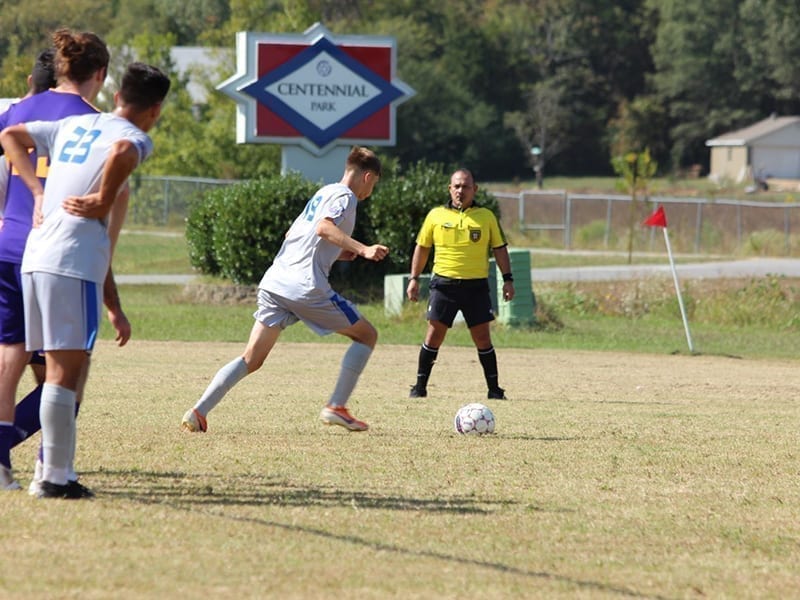 Lemus achieved the hat trick on Oct. 12 in an American Midwest Conference game against the University of Health Sciences and Pharmacy in St. Louis. Lemus' three goals provided a difference in the 5-0 win.
His first goal came quickly in the third minute and he followed it with a goal in the 21st minute to make it 2-0.
He then wrapped the scoring for CBC that day by putting in a penalty kick in the 80th minute to give him the first hat trick by a CBC player since Sabelo Hlongwane did it on Nov. 2, 2013, against York.
For more top moments, like and follow @gocbcmustangs on Facebook, Twitter and Instagram.