02 Jun 2023

Toast of the town

By Don Bingham

One of the "not-so-hidden secrets" growing in popularity are the products found at BMB European Bakery on Chestnut Street in Conway! A round loaf of delectable goodness was delivered to our home by a friend — and this was our first introduction to Marcin and Beata Burczyc, our new Polish friends who came from Poland, to Chicago, and now to Conway. This delightfully talented couple have brought a fresh approach to "all things sourdough" to the greater Central Arkansas area. As Beata shared, "Conway is blessed with many wonderful sweet shops, and our love is for bread, especially sourdough. Our recipes and breads are all European style. We moved from Chicago for the quality of lifestyle and to raise our two girls and to be near our extended family."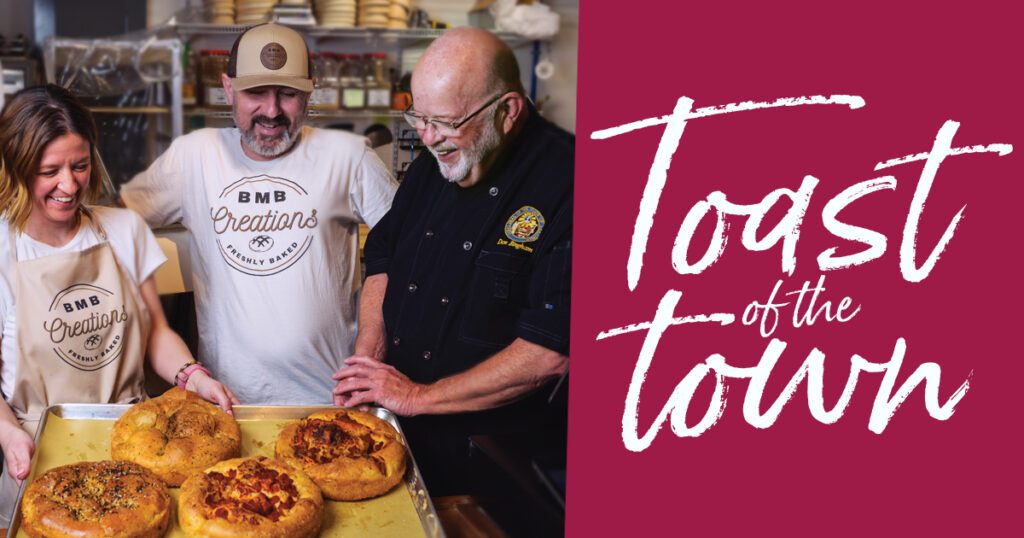 This amazing story began when the couple's bread selections appeared at the Conway Farmers Market a few years ago. The request for breads continued through the winter months when the Farmers' Market was closed for the season. Through a process of study, experimentation, and research for equipment and location, the couple decided to open BMB European Bakery, with the timeless feature of house-made sourdough breads. 
Beata attributes much of their success to the warmth and encouragement that came from the community; it was community members reaching out that gave them the motivation to open the bakery for which, by the way, the daily process begins at 3:30 a.m.! Recently, the menu has expanded from racks of fresh bread baked daily, to the pastry shelf, to panini and a soup du jour.
Should you decide on their soup du jour, the most popular soup on the menu is the "Bigos," which translates into English as "hunter's stew" — a Polish dish of chopped meats of various kinds stewed with sauerkraut and shredded fresh cabbage. It is served hot and can be enriched with vegetables, spices and wine.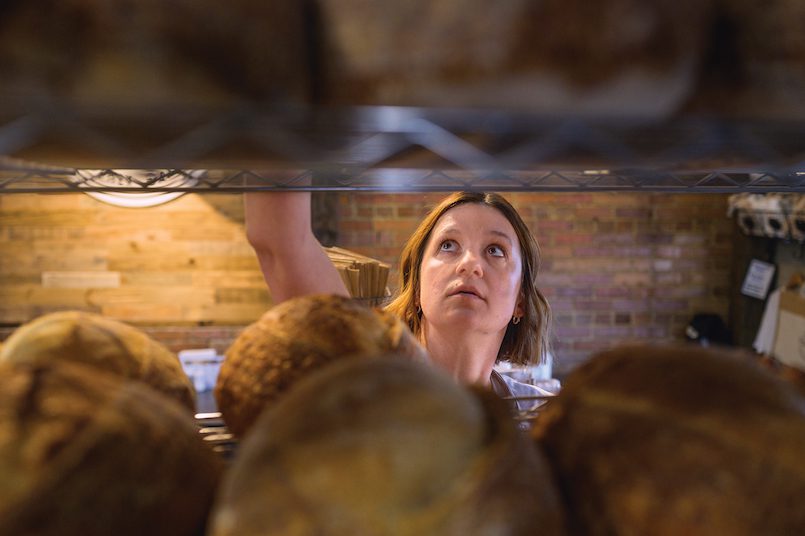 The daily baking selections consist of 80-100 loaves of bread and are seen immediately upon entering the small, quaint location at 812 Chestnut Street in downtown Conway. Seating is limited, but most of us join the waiting line for breads "to go" and are always greeted by Marcin or Beata. Some of the bread choices are focaccia, fruit and nut, rye, wheat, baguettes, buns, and rolls. Marcin explains part of the magic comes from the fact that the breads basically contain "only three ingredients!" The couple spent many hours producing the colorful hanging menu, done in social media style with up-to-date photos, fonts, descriptions and store offerings, all produced by Marcin and Beata.
 "We love the work," they said, "and we love the people in the community." This is a unique and delicious addition to the 501 culinary family — you will find yourself returning weekly! The bakery is closed Sunday-Tuesday, so plan ahead for bread to last through their quiet days. You will find this couple to be most charming, and they are most excellent at their craft!
Marcin's Creamy Chicken and Mushroom Soup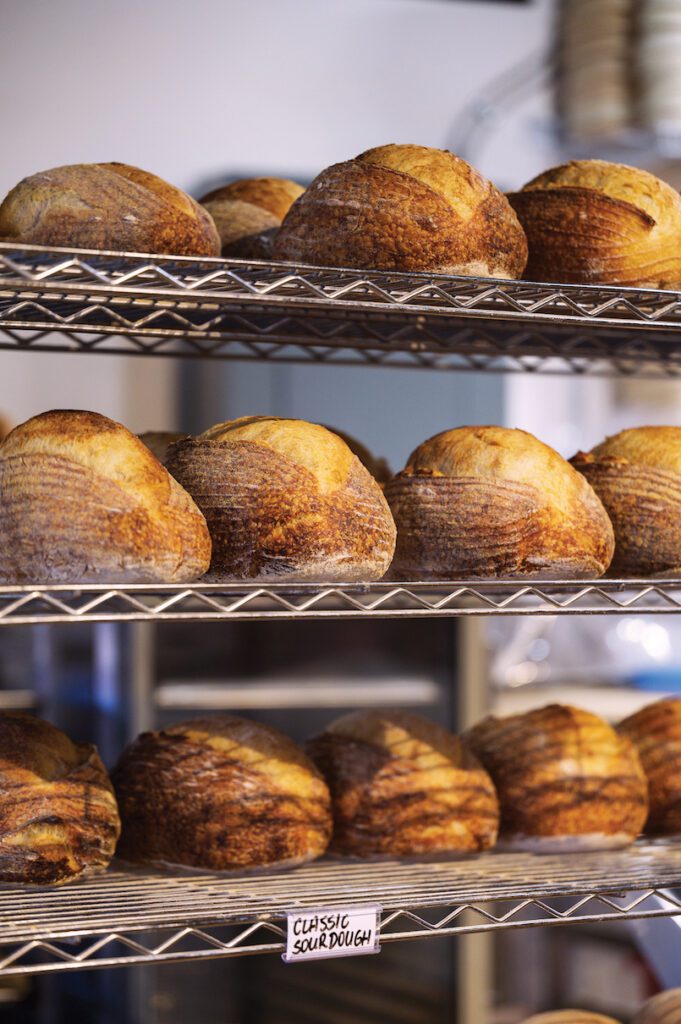 1 Tbsp. olive oil
8 ounces boneless, skinless chicken thighs,
cut into 1-inch chunks
Kosher salt and freshly ground
black pepper to taste
2 Tbsp. unsalted butter
3 cloves garlic, minced
8 ounces cremini mushrooms, thinly sliced
1 onion, diced
3 carrots, peeled and diced
2 stalks celery, diced
1/2 tsp. dried thyme
1/4 cup all-purpose flour
4 cups chicken stock
1 bay leaf
1/2 cup half-and-half, or more if needed
2 Tbsp. chopped fresh parsley leaves
1 sprig rosemary
Heat olive oil in a large stockpot or Dutch oven over medium heat. Season chicken pieces and sauté in olive oil; add vegetables and bay leaf and cook until vegetables are tender. In a separate pan, melt butter, adding flour to make a roux of flour and butter. Cook roux for two to three minutes to prevent a flour taste. Slowly add half-and-half, stirring to desired consistency, and then add to the chicken/vegetable mixture. Remove bay leaf, add parsley leaves and rosemary. Incorporate cream mixture with chicken/vegetable mixture for Creamy Chicken and Mushroom Soup.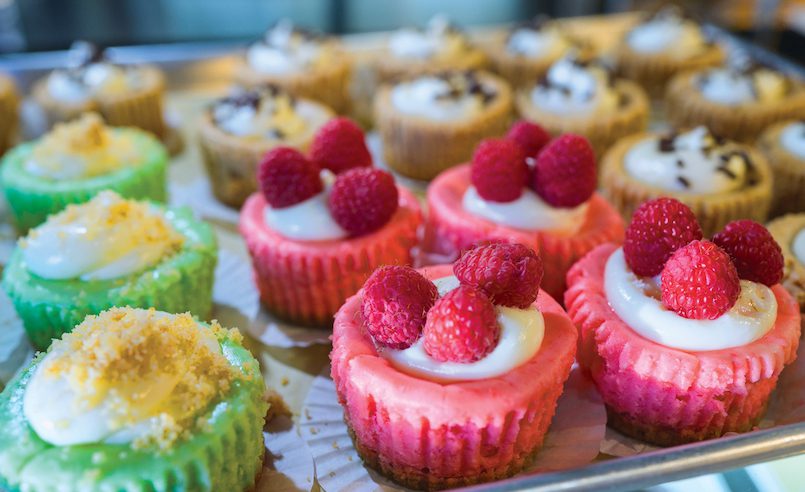 Challah Bread 
2 cups milk • 8 Tbsp. (1 stick) unsalted butter
1/3 cup sugar • 2 packages active dry yeast
4 eggs, at room temperature
2 tsp. salt • 6 cups unbleached, all-purpose flour
1/3 cup cornmeal • 1 Tbsp. cold water
Poppy seeds
1. Bring the milk, 6 Tbsp. (¾ stick) of the butter and the sugar to a boil together in a medium-size saucepan. Remove from heat, pour into a large mixing bowl, and let cool to lukewarm (105-115 F).
2. Stir the yeast into the milk mixture and let stand for 10 minutes.
3. Beat three of the eggs well, and stir them and the salt into the milk-and-yeast mixture.
4. Stir in 5 cups of the flour, 1 cup at a time, until you achieve a sticky dough. Flour a work surface lightly and turn the dough out onto it. Wash and dry the bowl.
5. Sprinkle additional flour over the dough and begin kneading, adding more flour as necessary, until you have a smooth, elastic dough.
6. Smear the reserved 2 Tbsp. butter around the inside of the bowl and add the ball of dough to the bowl, turning to coat it lightly with the butter. Cover the bowl with a towel and set aside to let the dough rise until it is tripled in bulk, usually for 1 1/2 to 2 hours.
7. Turn the dough out onto a lightly floured work surface and cut into halves. Cut each half into three pieces. Roll the pieces out into long "ropes" about 18 inches long. Braid three of the ropes together into a loaf and tuck the ends under. Repeat with the remaining ropes.
8. Sprinkle a large baking sheet with the cornmeal and transfer the loaves to the sheet. Leave room between the loaves for them to rise. Cover the loaves with the towel and let rise until nearly doubled, about 1 hour.
9. Preheat the oven to 350 F.
10. Beat the remaining egg and the 1 Tbsp. cold water together well in a small bowl. Brush this egg wash evenly over the loaves. Sprinkle immediately with poppy seeds to taste.
11. Set the baking sheet on the center rack of the oven. Bake 30 to 35 minutes, until the loaves are golden brown and sound hollow when their bottoms are thumped. Cool completely on racks before wrapping. Makes two large loaves.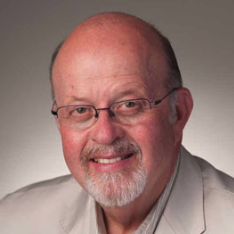 Latest posts by Don Bingham
(see all)