03 Jan

Toad Suck Daze 10K/5K Run returns for its 40th anniversary

After two years, the Toad Suck Daze 10K/5K Run returns for its 40th anniversary on April 30.

"My goal is 1,250 runners," said Patrick Lewis, co-chair of the Kiwanis Club of Conway's Toad Suck Daze Run Committee and the Club president-elect. "People want to get out and race. We're excited to get back to this yearly tradition."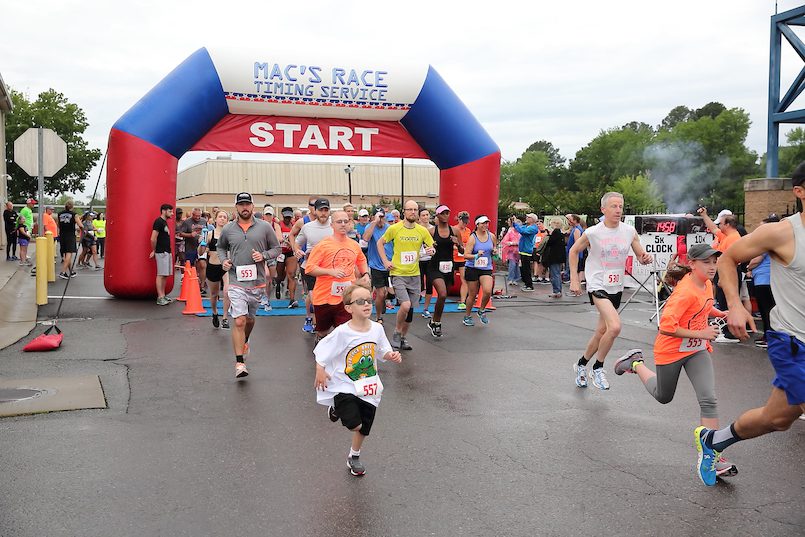 The Toad Suck Daze Run includes a 10K and 5K run, a 5K Fun Walk and Tadpole Trot races for children. "This year, we're excited to announce that the 10K has been designated part of the 2022 Arkansas Road Runners Club of America Grand Prix," Lewis said. "Special awards will be given to top finishers."
Runners can register at toadsuckrun.com. The website also includes maps for the 10K and 5K; information on the Tadpole Trot races for ages 4 to 12; a link to serve as a volunteer; and a list of sponsors and link to information about becoming a sponsor.
Runners can pick-up their packets from noon to 6 p.m. on April 29 at the Conway Regional Health & Fitness Center at 700 Salem Road. On race day (Saturday, April 30), registration and packet pick-up are scheduled from 6:30 to 7:30 a.m. at the John McConnell Stadium fieldhouse at Conway High School, 2300 Prince Street.
All registrants will receive a T-shirt with the Toad Suck Daze Run logo. Additional shirts are available for $15 each. Start times are 7:58 a.m. for the Wheelchair Division, which is only held in the 10K race; 8 a.m. for the 10K Run; and 8:15 a.m. for the 5K Run/Fun Walk.
The presenting sponsor is Conway Regional Health System. Its financial and marketing support will help the Kiwanis Club fund with proceeds benefiting nonprofit agencies that support children in Conway. Over the years, the race has raised more than $400,000 for nonprofit organizations.
The Kiwanis Club of Conway started the Toad Suck Daze 10K in 1982. In 1986, the race was combined with the Randy Baker 8K, begun in 1984 by The First National Bank of Conway in memory of Baker, an employee who died of cancer. The Run continues to be held in his memory.
Questions about the event should be directed to Lewis at [email protected] or 501-450-4697. For more information, contact Richard Plotkin at [email protected] or 501-920-9429.