06 Feb 2021

Tickets on sale for 'The Midtown Men'

The University of Central Arkansas Reynolds Performance Hall will welcome "The Midtown Men" at 2 p.m. and 7:30 p.m., Saturday Feb. 20

Original cast members of Broadway's "Jersey Boys," Tony Award winner Christian Hoff, Michael Longoria, Daniel Reichard and Tony Award nominee J. Robert Spencer joined in 2010 to create "The Midtown Men" and bring to life the sound story of Frankie Valli and The Four Seasons with their own unique "Rat Pack" style and dance moves. Now on their 10th national tour, "The Midtown Men" bring talent and charm to the stage while dancing and singing to ՚60s-era hits from artists such as Frankie Valli, The Beach Boys, Chicago, Elvis and The Temptations.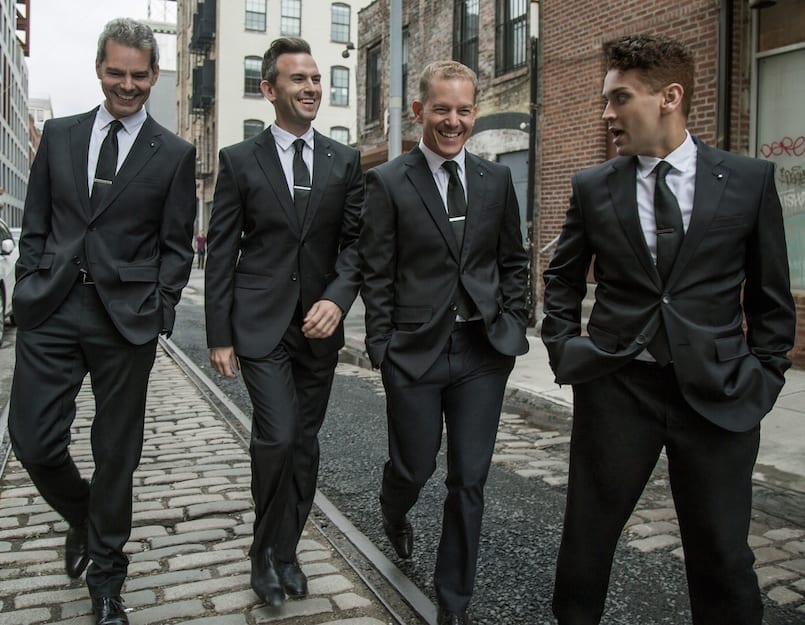 "'The Midtown Men' were a sensational hit when they performed at Reynolds during the 2015-16 season, and we are honored to have them back," said Amanda Horton, director of Reynolds Performance Hall. "They are sure to transport our audience to another era with the timeless hits of Frankie Valli and other artists from the 1960s. They have style, charisma and talent galore. You won't want to miss this show!"
"The Midtown Men" have performed more than 850 concerts across North America, Asia and Europe and have headlined more than 35 major symphonies, including The National Symphony and repeat engagements with The Boston Pops. They have also had multiple musical releases, including their debut "Sixties Hits," followed by "Live in Concert" and two holiday singles, "Little Saint Nick" and "All Alone on Christmas."
Reynolds Performance Hall continues to closely monitor the COVID-19 pandemic and has plans and protocols in place to ensure the safety of its patrons. There will be social distancing measures in place, reduced capacity seating for events, mandated mask requirements, new entry and exit guidelines and more. Reynolds will continue to follow all Arkansas Department of Health mandated regulations for large venues and institutions of higher education. Plans will be monitored and assessed on a show-by-show basis. More information regarding events can be found at uca.edu/Reynolds.
Tickets are on sale now and are $40, $35 and $30 for the public. Student/children tickets are $10. Senior, UCA Alumni and UCA Community discounts are available. Tickets may be purchased at the Reynolds Box Office from 10 a.m. to 4 p.m., Monday through Friday or by calling UCA Ticket Central at (501) 450-3265 or toll-free at (866) 810-0012.