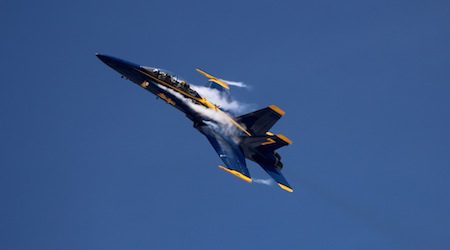 03 Sep

'Thunder Over the Rock' Saturday and Sunday

The Navy's Blue Angels will headline the Little Rock Air Force Base's 2012 Air Show and Open House slated for Saturday, Sept. 8, and Sunday, Sept. 9.


Approximately 225,000 guests attended the base's "Thunder Over the Rock" air show last October and the base commander is thrilled to have the Blue Angel headline the 2012 show.


"Mark your calendars now, because Sept. 8 and 9 is going to be an event you won't want to miss," said Col. Mike Minihan, 19th Airlift Wing commander. "The Blue Angels will put on a world-class performance for our award-winning Central Arkansas neighbors. We can't wait to show off our Airmen and C-130 Combat Airlift mission to our community. Be ready for a warm and sunny day on the flightline, because this air show is going to sizzle."


The open house showcases the Team Little Rock mission as the world's largest C-130 training base and will dazzle spectators with amazing aerial and ground events from all branches of the U.S. Armed Forces from varying eras. In what is known as a "combat capabilities" exercise, the base's own C-130 aircraft will show what they do in combat: paratroopers will jump in an exciting display of military power, and they'll drop heavy equipment and other cargo.


The open house and air show are free and open to the public.


Continuous updates and additional information on the open house, including air show line up, can be found at littlerock.af.mil and the base's Facebook page. For more information about the Blue Angels, visit blueangels.navy.mil.