22 Dec

Thousands expected in Searcy for NYE ball drop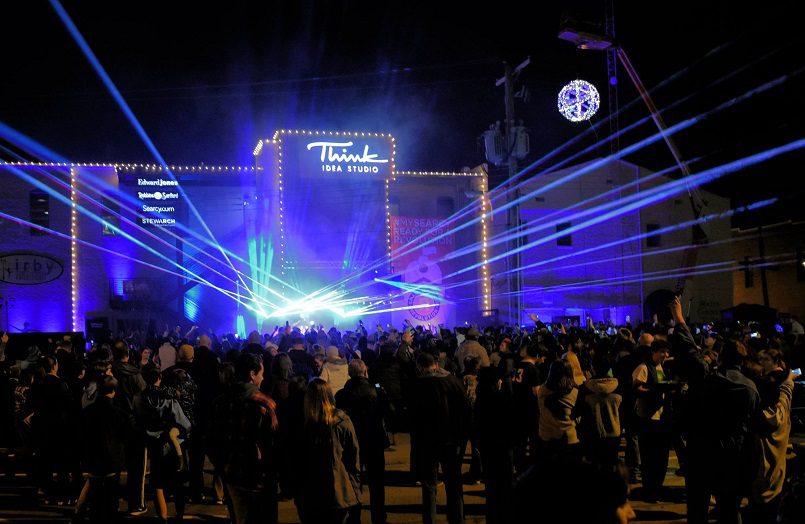 New Year's Eve in Downtown Searcy is shaping up to be the place to be for the whole family. 
Now in its third year, Beats & Eats once again concludes its downtown festivals with a ball drop and laser show located on the Searcy Landing at the east side of the historic square. Thousands will gather from 9:30 p.m. until midnight to welcome 2020 with DJs from Crown Entertainment providing dance music under fog machines and lasers.
Ansley Watson, host of KATV Channel 7's Good Afternoon Arkansas, will be the host emcee for the evening, with live shots across the state. 
The Beats & Eats volunteer committee has planned activities for the kids and Brian Maddox's State Farm Agency is sponsoring a mirror selfie station for attendees to capture the moment with friends and family. Pia Designs is sponsoring the Robbins Sanford decorations, the downtown event venue which will also have a dance DJ for those seeking a few minutes to warm up inside. There will be face painting in the Harding Family Fun Zone and ARcare will be handing out 2020 wearables to add to the festivities. Mize Heating & Air is bringing a snow machine to create a winter wonderland amongst the lasers.
The featured attraction will be the newly updated LED animated ball drop designed and fabricated by Clairday Electric. This year, the ball will display a colorful range that culminates to a pulsating burst climax at midnight. Tasty treats and cold and hot beverages will be available for event goers. 
For more details, visit the Searcy Beats & Eats Facebook page.