29 Sep 2022

Those were the days my friend

By Vivian Lawson Hogue

I am not George Bailey and this is not Bedford Falls. However, I know exactly how he felt when, in the movie "It's a Wonderful Life," he was able to view his hometown as if he had never been a part of it. There were people and places he did not recognize, and in turn he was not noticed by those people or comforted by the places.

I was born and raised in Conway. In 1967, I was granted a wish I had held since high school, the same to which many teenagers cling. This is the one having to do with moving somewhere else where things must surely be more exciting. When I returned in 1982 from all the excitement I could stand, I found many changes. Most were expected, such as more paved streets, subdivisions, churches, schools, stores and people.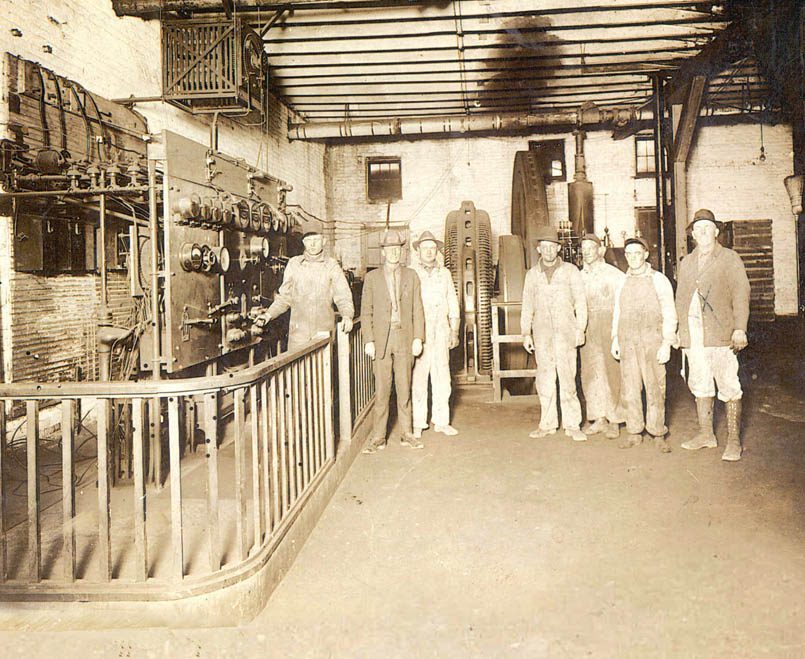 In 1996, I discovered in a drawer of an antique dresser a 1954 map of Conway. The corporate limits of the town were Robins Street, including the fairgrounds on the south, Arkansas State Teachers College (now the University of Central Arkansas) on the west, Fleming Street on the north and First Avenue on the east. The legend includes a railroad station in midtown and a football/track field on the Hendrix College campus. Schools stood on Factory and Pine streets. The business district ran north and south from Mill Street to Deer Street and from Locust to Harkrider streets running east to west.
On today's "restaurant row," there were barns, farm animals, slight elevations of sylvan pastures and one particular home surrounded by masses of jonquils in the spring. In the downtown proper, the city officials of the 1970s decided that Main Street needed to extend west from Front Street to Parkway Street (formerly Railroad Avenue). However, the 1914 train depot and campus was in the way. Although many still feel it could have been used for a meeting hall, museum, or art and cultural exhibits, it was razed and the street prevailed. Bricks and wood were acquired by individuals or by other towns to improve their own treasured depots. A parking lot made from the leftover footage has come and gone. We currently have a pavilion and fountain in its place, accompanied ironically by a train caboose.
Today's youth and newcomers have disbelief mixed with fascination at the former quaintness of our town. Most do not believe me when I say we once had seven policemen, little crime, and no perceivable recreational drugs. Two gentlemen took care of the trash. One hoisted trash items and emptied them into a horse-drawn wagon with iron wheels. One picked up discarded items and took them away in a rattle-clackety 1923 truck. You could likely hear his whistling and the truck somewhere around the community of Possum Grape.
My map was printed when Conway's population was 8,610. Today's population is more than 65,000. There seem to be more houses and apartments than people to live in them. No longer can you sit on the front porch swing and listen to the hum of the generator in the old Conway Corporation plant.
There are those who wish to preserve part of Conway's history. One of the best evidences of this is in the way the younger couples, retired citizens or adventuresome denizens have purchased and remodeled many of the older homes. Sidewalks are again busy with children, parents with strollers, and runners or walkers with or without dogs. Older homes have been given new dignity with paint and renovation. The financial burden of building or buying a new home is often too great. Many opt for older homes and neighborhoods that have distinctive charm, historical values or closer proximity to institutions. However, the most commonly heard reason is, "We just fell in love with the place."
No person arrives without effect. My own family arrived in Conway in 1942. The population was more than 5,700. After living in various rental houses, my parents, Marvin and Bessie Lawson, made a weighty post-war decision to purchase a home that would accommodate themselves and five children. They bought our home in 1946 for $6,500. One hundred and fifty dollars served as earnest money until my father could find funds to complete the purchase.
There are few of us who can say we still live in our childhood homes after 76 years. In 1954, I watched as many as seven automobiles pass our house within a 30-minute period. My brothers played ball in the streets. Roundabouts and more vehicles have now removed that possibility, and the commotion of revving engines, untamed mufflers, thudding stereos, honking horns and screeching tires overtakes remembered serenity. The generator's hum from Conway Corporation is gone. Were it still there, we could not hear it.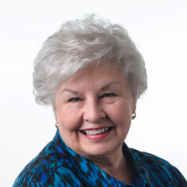 Latest posts by Vivian Lawson Hogue
(see all)