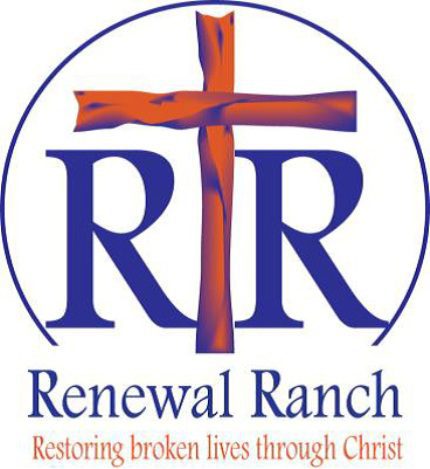 15 Jun 2016

Third Annual Renewal Ride scheduled for July 16

Renewal Ranch will hold its third annual bike ride, The Renewal Ride, on Saturday, July 16.


The ride consists of three courses: a 3-mile family course, 35-mile intermediate course and a 55-mile advanced course. The starting point for the ride is Fellowship Bible Church at 1051 Hogan Lane in West Conway and will proceed into Perry County. The event will have first-class monitoring and support.


Riders can register at therenewalranch.org. Ride maps and elevation charts can also be found on the website.

Registration fee for the race is $35 per person with additional family riders $10 each. The group ride begins at 7 a.m. and the family fun ride begins at 9 a.m.


Following the race, there will be a family-friendly party at the finish area with food, games, vendors, prizes and more. Each rider will receive a Renewal Ride T-shirt. Renewal Ride jerseys can either be ordered online or at the event.


To become a sponsor for the event, contact Matt Hill at 501.209.2917 or [email protected].


Sponsorships include: title sponsor, presenting sponsor, "Going the Distance" sponsor, supporting sponsor, aid station sponsor and kid zone sponsor.


Renewal Ranch is located west of Conway, on a 100-acre ranch. It is in its sixth year of dedication to "Restoring broken lives through Christ." It's a place where men can develop a personal love relationship with Jesus Christ and find freedom from the chains of addition, forgiveness from their past and hope for their future.


The program has graduated 159 men and has a success rate of more than 75 percent; secular programs typically only reach a 5 percent success rate.


Since its opening in 2011, more than 140 men have been saved and baptized. In 2014, Renewal Ranch added more bed space with the addition of another bunkhouse. This addition expands the capacity to house 30 men seeking to restore their lives through this faith-based program.


The program is a 12-month, two phase residential program. The Ranch funds its day-to-day operational costs for the intense program where clients receive counseling, Bible study and opportunities to serve others through community work projects with the generous gift of those who believe in the mission of this life-changing ministry and through fund-raising events like the Renewal Ride.


Renewal Ranch is a faith-based 501 (c) 3 non-profit organization. The 18-month program is offered at no cost to the client, and is divided into Phase I and Phase II. Currently there are 27 men participating in the Phase II program.


Since Jan. 1, more than 200 men have applied for acceptance in the program.


"The need is so great," said Renewal Ranch Executive Director James Loy. "It is heart wrenching to turn away men in desperate need for help just because we don't have space for them."


In 2015, Renewal Ranch embarked on a $1.5 capital campaign to build The Restoration Center, a multi-purpose building that will provide space for: chapel services, dining, teaching, office space and additional beds.


For more information about the Renewal Ride, The Road to Recovery Capital Campaign or The Ranch, visit therenewalranch.org or call 501.269.4306.

All proceeds from The Renewal Ride will go directly to the operation of Renewal Ranch.