21 Jun 2016

The Ward Family entertains

by Don Bingham

Sometimes in life we are privileged to know and observe families who love to cook, sing, encourage and entertain. Often these families come from a long line of cooks — most of whom have recipes passed down from generation to generation. The Ward Family is one of these families.

We have been honored to have known the Ward Family and share a rich history with them in music and in the enjoyment of foods and fellowship for many years. Joe and Dena Ward, along with three other couples, were members of a dinner club that was invigorating and challenging with laughter and great recipes.


Other Ward Family members have been close friends and shared many years of musical enjoyment as well. The Ward Family is "one of a kind," and those who have been touched by their lives and influence have all been richly blessed.


In featuring this article on the Ward Family, we wanted to offer several favorite and time-honored recipes from the family collection and also a sample of the color, culture, passion and tradition of this unique family. By the way, Joe Ward is working on a new cookbook to be out in the future. We have included two stories from Joe's book, "Come with Me."


From "Come With Me" — Ward Family Singers


We have been singing all our lives. Our father was our pastor and he insisted on it. If you were a child of Roy W. Ward, you sang, and if you could walk unassisted, you went to the choir. To make sure you knew the basics of music, Dad always arranged for a singing school in the summer, usually taught by R.H. McNew, and sometimes by Wallace Glover or Richard Smith. At these schools we were exposed to the latest gospel songs in the Stamps-Baxter books that were published each year, then we would listen to the radio anytime we could, hoping that we would hear one of our favorites. The Stamps quartet and The Stamps-Baxter Melody Boys were the groups in our area, and we would go to their concerts anytime we could; then we would try to sing like they did.


When we grew up and married, almost all of us chose mates who were musically inclined, and some of them extremely talented. Without them, our musical performances would have just been for our own enjoyment.


Any time we were at home to visit, Dad would plan some kind of special singing for us to present at church. When they lived at Nashville and Dad was pastor of Immanuel Baptist Church, Gary, our youngest sibling, would sometimes record our efforts. Gary had a deep, resonant bass voice and loved to sing. He was a licensed minister, and after working all night as a disc jockey in Little Rock, he was critically injured in an automobile accident the next morning and died a few weeks later just before his 21st birthday.


No one knows how many times we sang as a group, mostly for funerals. We all got together at Mom and Dad's in 1968 and made an album. John obtained the services of Steve Jaggers, who brought his recording equipment to Old Euseba Church, and we spent a few hours recording. We only ordered 15 or so albums, which he made individually on a hot stylus machine. Bill made a picture of us in front of the little church and that became the album cover. Naturally, Mom and Dad thought that it was the finest album ever made. We made another the next year, again just enough copies for the family.


Whenever we all were together, someone would say, "Let's sing some." We kept enough Heavenly Highway Hymns and Favorite Songs books, and would sing sometimes for an hour or two. We talked a lot then about making a serious album, but never got serious about it.


In 1991, we were all shocked into reality when Bobby died of a heart attack on Sept. 15. All our plans for making an album included Bobby. He had a wonderful, well-trained voice, and no one loved to sing any more than he did. The year before he died, the siblings all went to Fargo and spent the weekend. They didn't have a piano, so he instructed us to get Suzy to record some of the old favorites, then we would sing with that. He and Jo invited some friends over, and we sang all the old songs. What a wonderful time and wonderful memory.


Bill was always our director, and was director of advertising for the Ward Bus Company in Conway. The company was bought out by International Harvester (they had their own advertising department), so Bill went to work for Lifeword Broadcast Ministries. It was about this time that all the siblings moved to Conway. Lifeword began putting together some history of the Baptist Missionary Association and wanted us to make an album for them, preserving the old songs that we had grown up with. We made this album, "Home," in 1993, and they optimistically ordered 500 copies. To date, they have distributed more than 4,000 copies.


A recording of Bobby singing "Some Golden Daybreak" was found and Bill incorporated it into that first album, with the family added to present it as a family rendition.


Two years later, we made another album, "Country Church," on our own, with money received in offerings when we gave concerts, and these continue to be distributed. When the family produced "Life Is Like A Mountain Railroad" in 2003, this would be our final studio recording project — though we did issue a favorites CD called "Sending You the Best" in 2005.


We gave our final concert on Aug. 7, 2005, at Central Church to the largest audience the church had ever had.


During the past 15 years, we have given more than a hundred concerts, to audiences as small as 12 in a little Methodist church in Quitman and as large as 2,500 at the national meeting of the BMA of America. These concerts, mostly in Arkansas, some in Mississippi and Oklahoma, have been very well received.


At first, I believe we were looking for our egos to be stroked and how much the offering was toward a chapel for the preservation and perpetuation of gospel music. Then a pastor at Morrilton said we were continuing the ministry that Daddy had started, and he gave an invitation at the end of the concert. I don'tthink I had thought about ministry much before. Now I believe that ministry is uppermost to most of us. Our concerts have been well received because we sing the old songs that appeal to a lot of people, and people see a large, loving family having fun on stage. This is something that we do, and it isn't an act. We aren't that good with acting that we could make believe we are having fun. It seems that a family as large as ours who get along with each other enough to rehearse and perform is rare these days, and this, too, is a ministry.


There have been many comments about the ministry of the recordings and the concerts, but I think the ministry has had its greatest effect on the family. We have always been a close loving family, but the necessity of being together so much, rehearsing, performing, traveling, eating, etc., has made a dramatic change in all of us. Someone kept up with the times we were together, and they totaled 68 in an 18-month period. Many families don't get together that many times in one person's lifetime.


The Ward Family recipes


Chicken and dumplings

Boil the chicken until the meat comes off the bones. Separate the meat and cut into half-inch pieces. Add a stick of butter to the broth, 1 teaspoon salt and chicken broth, as needed. Take about a cup of the broth and add flour enough to make a very stiff dough. Roll this out to about an 1/8-inch thickness, cut in 3/4-inch strips. Cut these into two-inch pieces. Let them sit for about a half hour, then add them to the boiling broth. Add the meat and stir, only to mix well. Turn down the heat to simmer for about 15 minutes. Season to taste with black pepper and your own seasonings.

New Potatoes and English Peas

Boil potatoes until tender; do the same with the peas in separate pans. Make a white sauce: 1 tablespoon diced onion, 1/2 teaspoon salt and pinch of black pepper. Cook until onions are tender. Add one cup of milk. Simmer. Add the peas to the potatoes and pour the sauce over. Serve warm.

Joe's Cornbread

Large iron skillet (11-inch)
1/2 cup flour
1 1/2 cups corn meal (yellow meal, but white is also good)
1 teaspoon baking soda
1 teaspoon baking powder
1 teaspoon salt
2 eggs
2 tablespoons cooking oil
Buttermilk

Mix all ingredients together. Add enough buttermilk to make it liquid enough to pour into a hot skillet, greased with butter spray. Bake at 390 degrees until brown on top.

Wilt

Fresh garden lettuce
Green onions
Hot bacon drippings

Wash lettuce and tear into small pieces. Chop green onions and toss with lettuce. After servings have been portioned into bowls, pass hot bacon grease to pour over lettuce and onions.

Skillet Cake*

1 1/2 cups sugar
1 cup Crisco oil
2 teaspoons salt
1 teaspoon soda
1 cup buttermilk
2 cups flour
2 teaspoons baking powder
3 eggs

Mix sugar and oil. Add eggs and beat well. (Do not use electric mixer!) Mix dry ingredients and add alternately with buttermilk to sugar mixture. Bake in large iron skillet, greased and floured. Bake at 325 degrees until it tests done in the middle.


*Mom served this cake warm, cut into wedges and topped with fresh strawberries and whipped cream.
---
Recognized throughout the state as an accomplished chef, Don Bingham has authored cookbooks, presented television programs and planned elaborate events. Today, he is the administrator for the Governor's Mansion.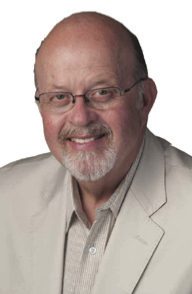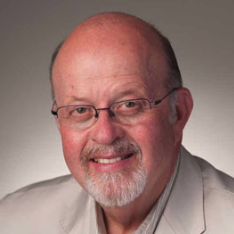 Latest posts by Don Bingham
(see all)