02 Apr 2023

The tiny toads are coming to town

Posted at 11:09 PMh

in

News

Just in time for the annual Toad Suck Daze festival in May, a new chorus of tiny toads has hopped into Conway.

On March 3, the Tiny Toads were unveiled. The 10 bronze toads were fashioned by creative artist Calvin Stinger of Beebe (White County) and will be installed this summer at historic sites in the downtown area. Each unique design corresponds with its new home.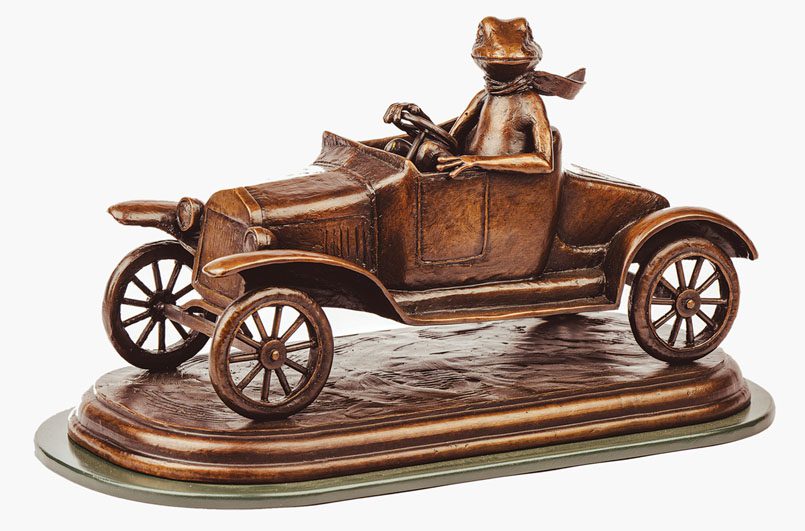 The statues range from 5 by 9 inches to 12 by 8 inches. Stinger's clever designs are sure to bring a smile to your face. Readers will recognize another of his incredible bronze creations as the "Whimsical Toad" who sits on a bench at Toad Suck Square at the corner of Oak and Front streets. It was installed in 2021 and is a popular site for souvenir photos.
Those interested in seeing the miniature characters should pick up a free, colorful guidebook at the Conway Area Chamber of Commerce. The toads will be installed at the following locations: the Grummer Massey Building, the Halter Building, the Frauenthal & Schwarz Building, the depot, the jail, Goad (Brothers) Café, Farmers State Bank, Smith Ford, East Side Community and the Drag Café.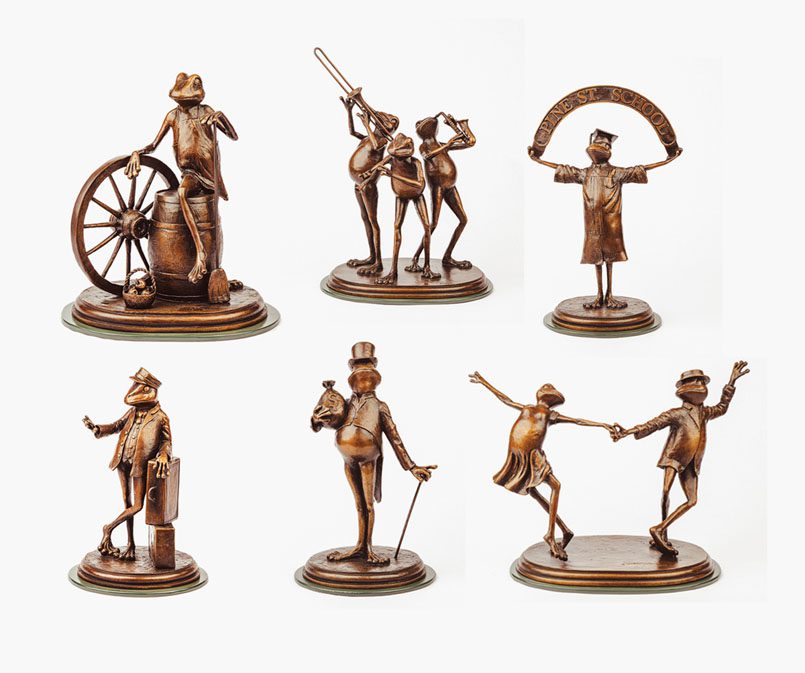 The idea for the Tiny Toads came from James Walden and Kyle Kelly, who were part of Conway's Planning & Development Department. The project was funded through the Department of Arkansas Heritage, Main Street Arkansas's Historic Public Art Grant program, with the goal of encouraging an artistic Conway through the creation, acquisition and display of community-centered art. This project was a collaboration between the City of Conway's Public Art Board and the Conway Downtown Partnership.
All organizations have issued a 100% guarantee that visitors won't get warts!