27 Oct 2021

The sweetest season

By Don Bingham

There are many variations of the carrot cake that have been in existence for years. My wife and I each have our favorite recipe. Mine has coconut and pineapple added, but the carrot cake pictured is Nancy's favorite carrot cake recipe. The slight difference in this recipe that packs a full flavor is the addition of mace for the spice. Mace is the ground outer husk of the nutmeg pod. It's delicate but definite. For those of us who like nutmeg, this spice gives a bit more depth in color and flavor. The fun of this presentation is the regal showing of a vegetable with the sweet version of fall-orange color – all edible for dessert. I must confess, this recipe was multiplied three times for this height of cake, and it's still only three layers. Cream cheese icing is a must, however, I did branch out and break the cardinal rule for carrot cake and frost it with seven-minute frosting on one occasion. The result was delicious, but lacked the traditional cream cheese flavor to which I was accustomed. This is one of those cakes that the cake portion tastes even better if done days ahead and frozen. This is what we always do. It will frost easier, and it is so much less stressful to enjoy decorating the cake the day it will be served.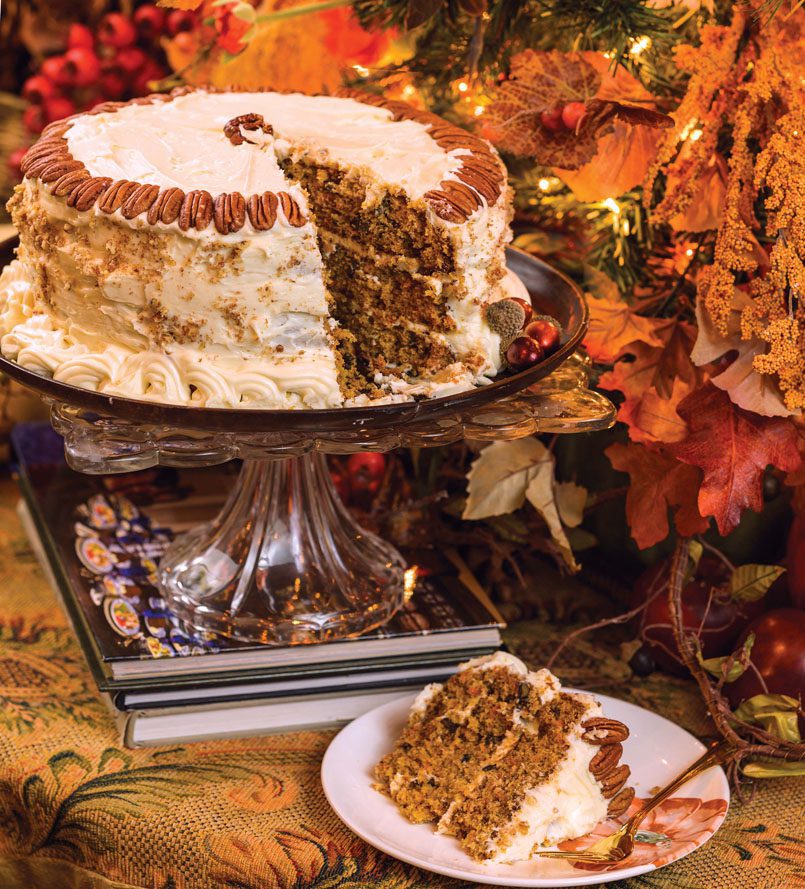 CARROT CAKE
2 cups granulated sugar
4 eggs
1 ½ cups salad oil
3 teaspoons cinnamon
½ teaspoon mace
1 teaspoon nutmeg
2 teaspoons soda
1 teaspoon salt
2 teaspoons vanilla
2 cups all-purpose flour
1 cup chopped nuts
3 cups grated carrots
Cream the sugar, eggs and oil, then add dry ingredients, nuts, carrots, and vanilla. Bake in two (2) greased and floured 9X13 pans at 350 for about 55 minutes. Cool.
FROSTING
1 stick margarine or butter
1 (8-ounce) package cream cheese
1 box powdered sugar
1 teaspoon vanilla
Dash salt
Cream the margarine and cheese with a mixer. Add powdered sugar, vanilla, and salt. Spread on cooled cake. Top the sides and top with nuts if desired.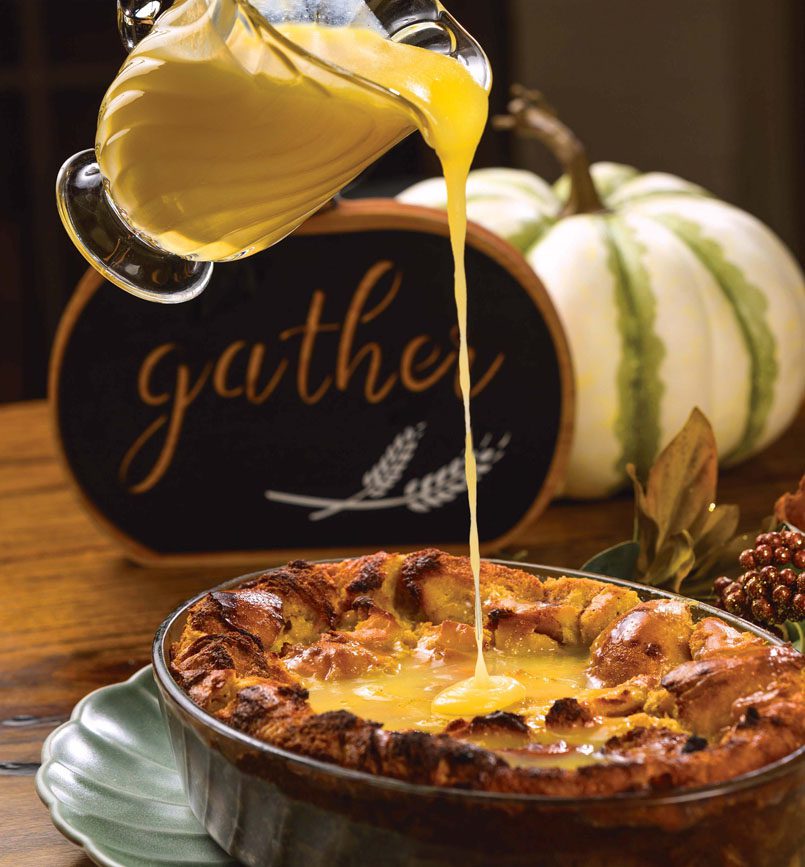 BREAD PUDDING with Orange Butter Sauce and Cream
During the seven years of owning, running, and cooking at one of Conway's first tea rooms, Zinzendorf's, located on Harkrider Street, we experimented with many desserts. Bread pudding was always one of my childhood favorites, thus, Zinzendorf's Bread Pudding was added to the menu. The classic recipe made from leftover biscuits was changed to pieces of French bread, and the milk/sugar mixture was changed to buttermilk and sugar. Nutmeg is the primary spice along with dots of real butter and pure vanilla flavoring. Soaking the bread overnight in the baking pan will enrich the flavor and texture of this dessert, and I always plan the night ahead for the bread pudding. It's also great to have it ready to place in the oven the next morning. The orange sauce is very simple to make, but, oh, so delicious! What could be better than sour cream, sugar, and orange juice! This sauce does not require but a minute or two of boiling, and it will thicken to a rich sauce once it cools. This sauce is also served on orange butter rolls, another bread favorite. The orange butter sauce was borrowed from that recipe.
BREAD PUDDING
1/3 cup raisins
1 loaf (about 12 ounces) French bread, torn or cut into small 1½ inch pieces
2 cups heavy cream • 2 cups milk
4 eggs • 1 cup granulated sugar
¾ cup brown sugar • 1 teaspoon vanilla
1 teaspoon cinnamon • 1 teaspoon nutmeg
½ cup (1 stick) butter or margarine, melted
Whipped cream, Grand Marnier, powdered sugar
Preheat the oven to 350. Place bread pieces in a large baking dish that has been generously buttered Sprinkle raisins throughout bread pieces. Drizzle melted butter or margarine over bread pieces, coating bread thoroughly.
In a separate bowl, mix all dry ingredients (sugars, cinnamon, nutmeg). In another bowl, beat heavy cream, milk, and eggs together. Add the dry ingredients to the milk-egg mixture and blend. Completely soak bread pieces in the milk mixture, pressing gently to ensure all bread pieces are soaked and that there is little or no liquids in the bottom of the pan.
Immerse the pan of soaked bread into a large pan that has been filled with water to fill halfway up the sides of the bread-filled pan to form a water bath for bread pudding to bake. Bake at 350 for 45 minutes to 1 hour, or until well-browned and risen as a souffle. Serve warm or at room temperature, accompanied with orange butter sauce and whipped cream with Grand Marnier.
ORANGE BUTTER SAUCE
¾ cup granulated sugar
½ cup sour cream
2 tablespoons orange juice
¼ cup butter or margarine
Place all ingredients in a sauce pan and boil for 3 minutes, stirring occasionally.
CREAM TOPPING
2 cups heavy cream
2 teaspoons Grand Marnier
2-3 teaspoons powdered sugar
Whip cream, add Grand Marnier and powdered sugar. Dollop on sauced pudding.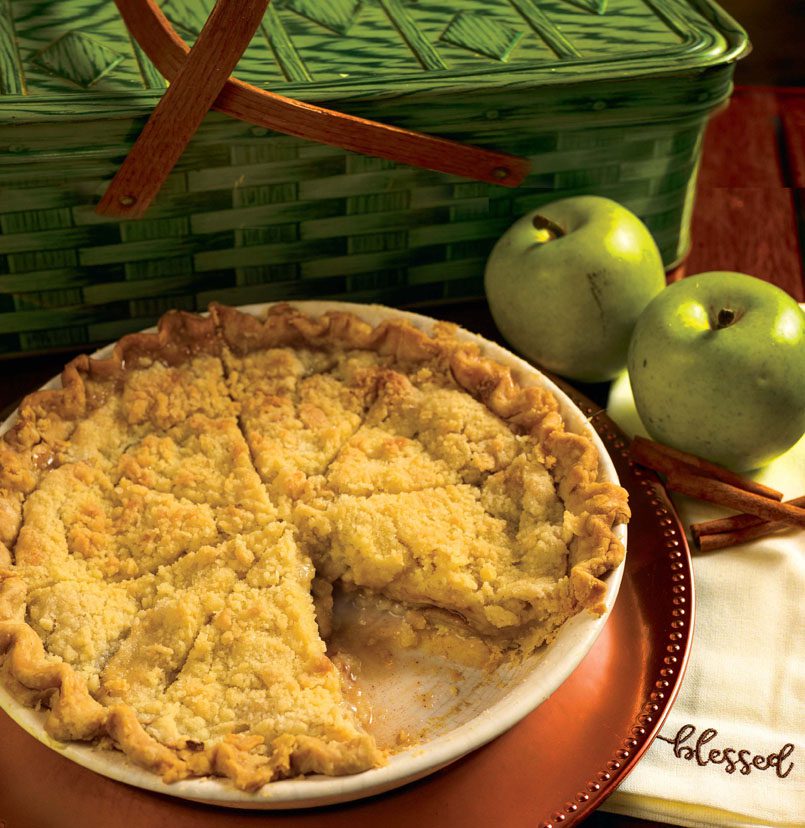 NANCY'S APPLE PIE
During our years of various careers, we have been privileged to meet lots of great chefs and many talented cooks – the majority of them come from the church families with whom we have had the honor of worshipping. One such lady was the late Mrs. Margie Clark of Conway, the mother of James Clark, lifelong community educator. She would sew costumes for the bicentennial celebration. Mine was Benjamin Franklin, and Nancy's was a beautiful blue satin, hoop-skirted Martha Washington. Margie was always supportive of church and community projects and cooked the most simply delicious apple pies! She gave Nancy her recipe, and Nancy perfected it even further – always using Granny Smith apples, fresh-made crust, and just the right touch of cinnamon and sugar balance! This apple pie is just that – an apple pie that features the apple with a little of the trappings. What better way to welcome fall and the holidays than with a hot, fresh apple pie!
CRUST:
1 1/3 cups all-purpose flour
½ teaspoon salt
½ cup shortening
3-4 tablespoons cold water
Mix flour, salt, and shortening until cornmeal consistency. Add water, mix lightly; roll out. Makes one pie crust.
FILLING
4-6 apples, peeled and sliced (Granny Smith)
½ cup granulated sugar (vary according to sweetness of apples)
2 teaspoons cinnamon
½ cup chopped walnuts (optional)
Place apples and sugar into an unbaked pie crust. Sprinkle spice and nuts on top of sugared apples.
TOPPING
1 cup all-purpose flour
½ cup granulated sugar
1 stick butter
Mix ingredients together to crumbly state, and sprinkle generously on top of the apples. Bake pie at 350 for 40 minutes or until the apples are done.
GAIDO'S PECAN PIE
To call this dish a pecan pie is somewhat of an understatement. Perhaps Regal Pecan Pie would be more fitting. The recipe is from one of our favorite restaurants – Gaido's in Galveston, Texas. Our families have vacationed there for more than 50 years, and Gaido's has been serving for more than twice that long. Their strength is seafood, of course, with white tablecloth dining, finger bowls, and the works. The dessert menu never disappoints either. This pie is slightly involved to make, but the results are worth the time and effort. The pie is made with a graham cracker crust with the traditional fillings and chopped pecans, but the pie is turned upside down on a plate, then layered with toasted pecans, simple syrup, and Bourbon brushed over all. THEN, a sauce with cream is passed as it is served … need I say more? The holidays demand pumpkin and pecan pie in one form or another, and this one is the King of Pecan Pies.
Graham cracker crust
Graham cracker crust
10 ounces graham cracker crumbs
¼ cup sugar
3 tablespoons butter
Combine the crumbs and sugar in a bowl. Melt the butter and add to the crumb mixture, and then mix well. Preheat the oven to 300 degrees. Line the outside of a springform pan with aluminum foil. Coat the pan with nonstick cooking spray. Press the crumb mixture tightly and evenly to prevent the filling from leaking.
Pecan pie Filling
3 eggs
1 cup sugar
1 cup light corn syrup
2 Tbsp. butter, melted
1 tsp. vanilla
1/2 teaspoon salt
1 1/4 cups pecan pieces, toasted
Combine the eggs, sugar, corn syrup, melted butter, vanilla, salt and pecan pieces in a large bowl and mix well. Pour into the prepared crust. Bake for approximately one hour or until filling is set and edges are firm. Let cool for 15 minutes.
Cowboy Bourbon Sauce
½ cup water
¼ cup sugar
¼ coup bourbon
¼ cup heavy cream
1 tablespoon vanilla extract
Bring the water and sugar to a boil in a saucepan to make a simple syrup. Add the bourbon, cream, and vanilla and stir until fully incorporated.
Assembly
6 tablespoons light corn syrup
2 ½ cups pecan halves, toasted
Remove the warm pie from the springform pan. Invert on a cardboard round or cake platter. Let cool for 15 minutes longer. Heat the corn syrup in a saucepan. Brush over the crust's bottom and side with a pie pastry brush. Press the pecan halves into the syrup, pushing firmly. Brush Cowboy Bourbon Sauce over the pie while still warm.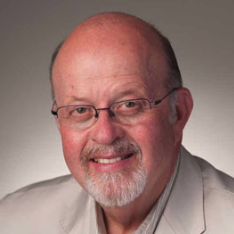 Latest posts by Don Bingham
(see all)