01 Jun 2021

The ride of a lifetime

By Dwain Hebda

Freddy Miller's office is a cacophony. From every direction, lights flash, bells ring and music blares out of unseen speakers. Corn dogs and funnel cakes are always on the commissary menu, and with a little luck, he might take home a giant stuffed gorilla after a long day.

When you're King of the Midway, life comes at you a little differently.

"I graduated Greenbrier High School in 1985 and went straight into the family business," Miller said. "I've been around it my entire life, grew up in this business, just like my dad did." 
For decades, Miller Spectacular Shows in Greenbrier has spun, swung, swayed and lifted aloft thousands of thrill-seekers in small-town county fairs, corporate events and state fairs. Miller's excitement for the business still rings in his voice like a barker luring locals to the ring toss and a chance to win a kewpie doll.
"I knew from an early age that this was what I wanted to do," he said. "We're three generations on my dad's side. And even on my mother's side of the family, they're from the carnival industry. I just jumped in head first."
Miller is a crack storyteller, the kind who can recite the weather and make it edge-of-your-seat interesting. Talking about the origins of the family business, he mentions his great-grandfather who started as a concessionaire, then in the next breath insists he doesn't know the man's name.
"Honestly, I never went that far back," he said with a chuckle.
Bert Miller, Freddy's grandfather, managed another carnival outfit after World War II, eventually starting his own company, the date of which Miller spitballs at somewhere in the 1950s. His parents, Johnny and Sue Miller, stayed active in the business until 2017 and together with Freddy, they built it into the largest of its kind in the Central U.S.
"We have operated in as many as 18 states," he said. "We operated as far north as Detroit, Mich.; as far west as Roswell, N.M.; and as far south as — well, the farthest south we've been is the Bahamas. We actually put equipment on boats and shipped it to the islands."
Miller now focuses on six states – Arkansas, Kentucky, Illinois and Missouri, with limited events in Louisiana and Mississippi. Some of the gigs in this footprint are so entrenched in the company's summertime calendar, they're more a part of company lore than a vendor-client relationship.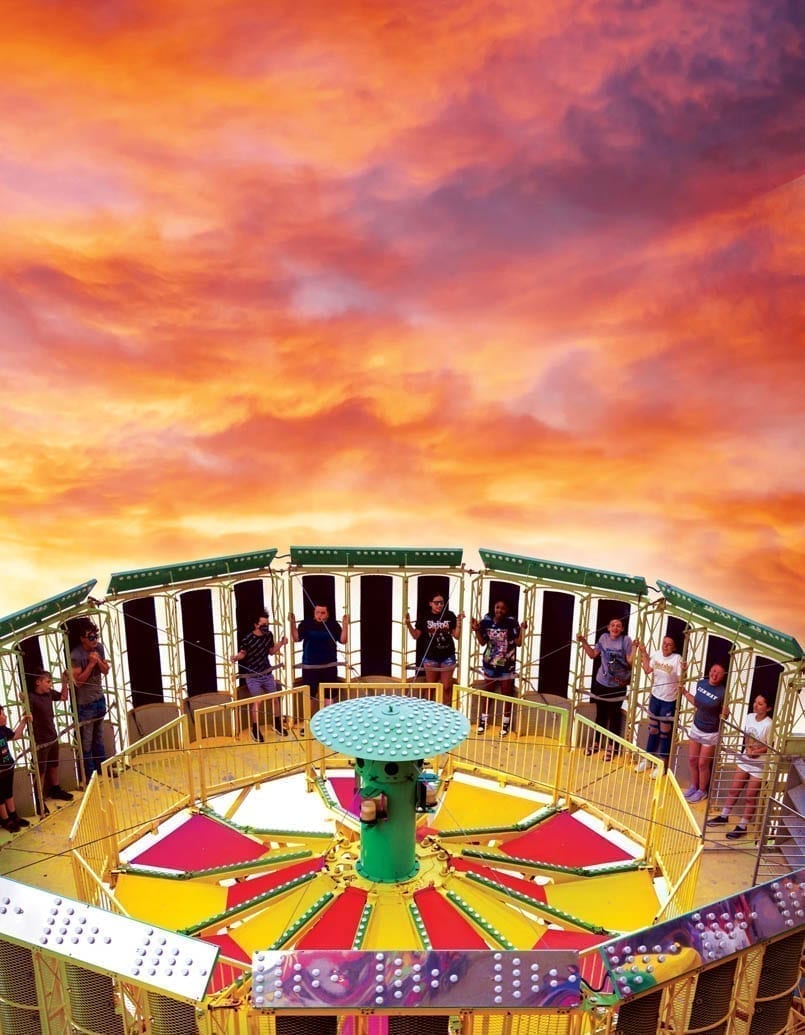 "I'm doing one event in Mississippi, the Yazoo County Fair," Miller said. "Our family has done that — well, we don't know exactly how many years, but I'm the third generation of fair managers to have worked there. My grandfather worked it, my dad worked it and now, I'm working it with my sons. We've done that fair for – I'm going to guess right now – somewhere around the 65-, 66-year range."
Miller Spectacular Shows employs around 120 during peak season and some of the year-rounders have been with the company for decades;one employee even predates Miller himself. Given that, you can imagine how gutshot Miller and his family were – wife Patsy, sons Drew and Trey, and their wives Holly and Katie, respectively, are all involved with the business – when COVID-19 snuffed out the lights of midways from Texarkana to Pocahontas and Chicago to Baton Rouge.
"Our business was shut down for 2020 and that's not an easy thing to overcome," Miller said. "As a family, we've seen a lot of positive things come of it; my grandson and granddaughter and I got to spend more time fishing in 2020 than I have my whole life. We had a lot of time to get together as a family, play games, have fun.
"But there was not a card game or a board game that happened where at some point someone wouldn't say, 'Man, I wish we were on the road.' As much as I enjoyed being home for that one-year vacation, we greatly missed being out there."
As 2021 has unfolded, Miller got his wish and then some. After a couple of tentative months, the phones started ringing and haven't let up yet.
"I have spent the last two months receiving calls, at least every other day," Miller said. "Organizers are trying to get a carnival because their previous carnival did one of two things: They either went out of business during COVID or they operated in some of the states that actually had fairs in 2020 and were already booked to go back there in 2021.
"So yes, interest has been very heavy. In fact, right now, over 75 percent of my 2022 route is already in place."
Miller, who'll be 54 in August, said he's ideally got about six more seasons in him before he turns the business over to his boys and their families to run. When he does, he'll hand them an operation that's very different from the one his father ran, one that his grandfather likely could scarcely imagine.
"During my dad's time and mine, the manufacturers started pushing the envelope a little bit with rides," he said. "Nowadays, the manufacturers are taking that envelope and they're rolling it up into a ball and setting it on fire. We're putting people 75-feet up in the air, upside down, with a simple safety harness over them. That never would have been dreamed of back in the '60s and '70s. But it's just the changes in technology.
"The old rides had diesel engines to power them. Nowadays, they're all computer-driven and that makes them safer. Every ride is on the exact same time cycle and they're easier to work with. In the old days, we had a ride called The Scrambler that required four men to assemble and disassemble it in about two, two and a half hours. The new generation is the exact same ride, but two men can fold it up easily in about 45 minutes."
But for everything that's changed, it's the things about his life's work that have lasted that still get to Miller. As the name tells you, it's still a spectacular place to come to work.
"On a typical day, I walk the grounds and introduce myself to strangers leaving the midway," Miller said. "I let them know who I am and ask them how their experience was to better my company. Believe it or not, a crying child leaving the grounds is usually a good sign. It means they don't want to go home."
He pauses and smiles. "When people ask me about what I do, I tell them, 'We sell fun.'"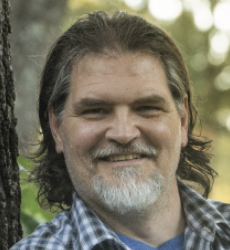 Latest posts by Dwain Hebda
(see all)