Nov 22, 2019

The reason for the season(s)

Posted at 09:20h

in

Faith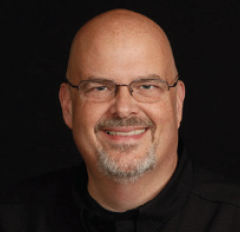 Latest posts by Mark McDonald
(see all)
In the Christian and Hebrew Bibles, there is a passage that a lot of people know:
To every thing there is a season, and a time to every purpose under the heaven:
A time to be born, and a time to die;
A time to plant, and a time to pluck up that which is planted;
A time to kill, and a time to heal;
A time to break down, and a time to build up;
A time to weep, and a time to laugh;
A time to mourn, and a time to dance;
A time to cast away stones, and a time to gather stones together;
A time to embrace, and a time to refrain from embracing;
A time to seek, and a time to lose;
A time to keep, and a time to cast away;
A time to rend, and a time to sew;
A time to keep silence, and a time to speak;
A time to love, and a time to hate;
A time for war, and a time for peace. (Ecclesiastes 3:1-8)
As we move through the holidays – whether that is Thanksgiving, Christmas, Hannukah, Kwanzaa or New Year's Eve – the holidays add a lot of stress and busyness to our lives. We have extra bills, extra food, extra people and (seemingly) less time!
Yet, this passage reminds us that these things are temporary. The rest of this chapter challenges us to realize that we live moment to moment, but God lives eternally. We can choose to see life as meaningless or pointless, and wander around looking for meaning. Or, we can choose to take pleasure in the tasks that we have at the moment, trusting that God knows what is happening, and God will take care of us no matter what challenge that the world may bring.
In the Christian tradition, Paul wrote a letter to the early church and said it another way:
And we know that in all things God works for the good of those who love him, who have been called according to God's purpose … No, in all these things we are more than conquerors through him who loved us. For I am convinced that neither death nor life, neither angels nor demons, neither the present nor the future, nor any powers, neither height nor depth, nor anything else in all creation, will be able to separate us from the love of God that is in Christ Jesus our Lord. (Romans 8:28, 37-39, NIV)
As we move through the busyness of the holidays, it is easy to become overwhelmed. The challenge for people of faith is to know that there truly is a "reason" for the season. It is to focus on the present knowing that God is with us, no matter what the outcome. God is our deliverer. God loves us just as we are, and nothing can change that. Living in that love makes even the hardest of holidays a temporary challenge, because our hope is in the eternal love of God.  
The reason for the season, then, is that we can love others as God loves us!