24 Aug 2023

The pride of the 501

Marching band has been a part of my family for generations.  My granddad was a high school band director.  Both of my parents played in the band, as did my uncle. I spent many years as a percussionist and even drum major.  My son recently took up the tuba at Greenbrier Middle School.  We all love music and attention.  However, we're not so fond of being out in the heat in long-sleeve polyester uniforms.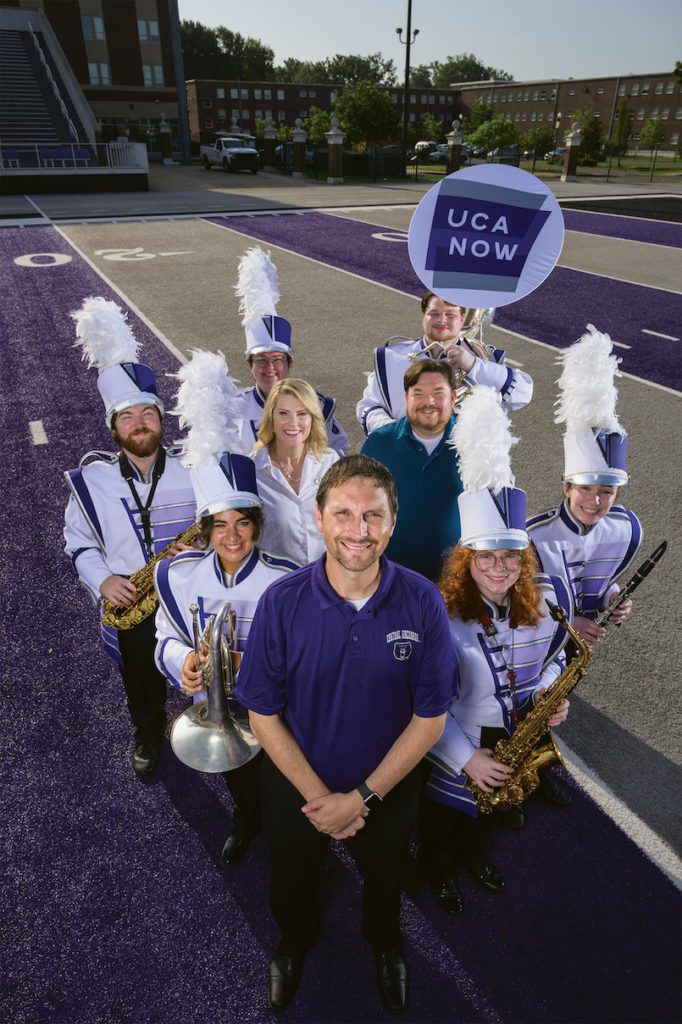 Recently, some very kind UCA Bear Marching Band students braved that heat to meet editor Stefanie Brazile and me and help introduce their new Director of Athletic Bands, Derek Stoughton. Derek said to us that he chose Conway because he realized it was a community "where incredible music-making was happening every single day." His realization is shared by so many who come to our 501 communities and see how, from the arts to athletics, Central Arkansas is something special. From our educational foundations to opportunities, we offer students many avenues for academic success.
Each August, we strive to tell stories that showcase these successes throughout the 501. This month, we introduce you to married couple Dayna and Mark Lewis–both Conway Elementary School principals. You will be impressed by Logan Horton, who has revolutionized the options for Arkansas students to participate in esports at both the high school and college level. We even share the story of Ron Hill, who received his college degree more than 55 years after he graduated from Beebe High School.
I will always remember the lessons of my favorite band director, Pat Perusich (Ms. P).  She said the marching band should be THE representation of pride a community feels for its school.  She instilled in me to take pride in my work, pride in my team and pride in our accomplishments together.   I hope you will find this month's issue to be a representation of pride for all our Central Arkansas schools, and Ms. P, I hope it makes you proud.
Jeremy Higginbotham
Publisher/Art Director