19 Apr 2016

The parson's table

by Don Bingham

The church cookbook has been a testament of all things related to fellowship and faith for centuries. Should a survey be taken of how many church cookbooks are on our bookshelves, the results would be surprising.


Most everyone enjoys reading recipes, and to know the favorite dishes from church families, church pot lucks and even church fundraisers are delightful to have. We return to them time and time again. Mrs. Smith's Pecan Pie. Mable's Pink Salad. Mrs. Salmon's Spoon Bread. The list goes on!

Among our collection is the Wooster First Baptist Church Cookbook, the Conway First Baptist Church Cookbook, Feed My Sheep Cookbook from Little Rock's First Baptist Church, Miz Kitty's Kitchen by Kitty Longstreth of Fellowship Bible Church in Little Rock, the 1994 Taster's Delight Cookbook from the Grace Church Youth Ministry in Little Rock, the First United Methodist Church Cookbook and the list continues!


The cookbooks are seen at flea markets, antique sales and garage sales. My wife and I have numerous printings of our first cookbook (no longer in print), and occasionally, some kind person will bring us a copy they have found while antiquing, and it is always a delight to have an extra copy to give away.


The books are an amazing record of our history, our culture, our roots. They tell our story in such a delightful and delicious way. Among our favorites is The Petit Jean Cook Book, compiled and edited in 1928 by The BAMA Mitchell Circle of The First Presbyterian Church in Morrilton — revised, enlarged and re-edited in 1935 by the Presbyterian Woman's Auxiliary. The book was printed in Morrilton by the Morrilton Democrat.


Printed in The Petit Jean Cook Book, the foreword is the following: "The purpose of this book is two-fold. First, we hope it may serve a very practical mission in the homes of many housewives by helping them to answer the ever recurring questions, 'What shall we have for dinner?' and 'How shall it be prepared?' And also, we hope that through the investments of the profits in the Lord's work, we may follow the example of those noble women of old who 'ministered unto Him of their substance.'"


Also included in many of these cookbooks are the "Helpful Hints!" Here are some of my favorites:


*Pour boiling water over pecans, let stand 5 minutes, then drain. Crack and the kernels will come out whole easily.


*1 lemon squeezed into a half pint of turpentine cleans and whitens old marble.


*To remove ink stains, use juice of ripe tomatoes.


*To remove fruit stains from table linens, hold stained spot over a deep vessel and pour boiling water over the stain.


Take a look at these recipes — taken from various church cookbooks — for your enjoyment!

Icebox Snickerdoodles
from Feed My Sheep Little Rock First Baptist Church, recipe submitted by Velma M. Ferguson
1 cup shortening
1 1/2 cups sugar
2 eggs
2 1/4 cups sifted flour
2 teaspoons cream of tartar
1 teaspoon baking soda
1/2 teaspoon salt

Mix shortening, sugar and eggs thoroughly. Sift dry ingredients and stir into above mixture. Form dough into 1-inch balls and roll in sugar and cinnamon, or form 5 or 6 rolls. Wrap in waxed paper and store in refrigerator. When ready to cook, slice and roll in sugar and cinnamon or cook plain. Bake at 400 degrees for 8 or 10 minutes. Makes 5 dozen.

Stuffed Cabbage Rolls
from A Taste of Heaven Wooster First Baptist Church,
recipe submitted by Georgia Burros
1 lg. head green cabbage (3 lbs.)
1 teaspoon salt
Stuffing:
1/2 cup butter or margarine, divided
1 cup chopped onion
1 clove garlic, crushed
1/2 lb. fresh mushrooms, sliced
1/2 lb. ground chuck
1/2 lb. ground veal
1 1/2 cup cooked white rice
3 hard-cooked eggs, chopped
1 teaspoon salt
Dash pepper
Tomato sauce:
1/4 cup butter or margarine
1/4 cup unsifted all-purpose flour
1 (6-oz.) can tomato paste
1/2 teaspoon salt
Dash pepper
1/2 teaspoon allspice

In 8-quart kettle, bring 6 cups of water to boiling. Meanwhile, carefully remove 12 outer leaves from cabbage. Add leaves and 1 teaspoon salt to boiling water; simmer 3 minutes, long enough to make leaves pliable. Drain leaves, reserving 2 cups liquid. If leaves are not pliable or soft enough to roll, return to boiling water for a minute or two. Trim thick rib.
Stuffing: Melt 1/4 cup butter in a large heavy skillet. Add chopped onion; sauté, stirring with a large wooden spoon, until it is golden, 3 minutes. Add 1/4 cup butter along with the garlic and mushrooms; sauté stirring occasionally, about 4 minutes. Add chuck, veal, rice, eggs, 1 teaspoon salt and dash pepper. Cook, uncovered and stirring, about 5 minutes, or until meat is no longer red.
Tomato sauce: Melt butter in medium saucepan; remove from heat. Stir in flour until smooth. Gradually stir in tomato paste with the 2 cups reserved cabbage liquid. Over medium heat, bring to boiling, stirring with wooden spoon. Stir in salt, pepper and allspice; remove from heat.
Preheat oven to 350 degrees. Place 1/2 cup meat mixture in the hollow of each of the 12 cabbage leaves. Fold sides of leaf over stuffing. Roll up from the side down, in a single layer in lightly greased, shallow 2-quart casserole. Pour sauce over all. Bake, covered, 50 minutes, uncovered 10 minutes. Remove to warm serving platter. Spoon sauce over all. Serves 8.

Tomato Soup Salad
from The Petit Jean Cook Book,
recipe submitted by Mrs. W.E. Love
3 packages Philadelphia cream cheese
1 can tomato soup
1 envelope gelatin dissolved in 1 cup cold water
1 cup chopped celery
1 cup nuts
1 cup mayonnaise
1 green pepper
Salt to taste

Heat cheese and tomato soup in double boiler, add gelatin and cool. Add remaining ingredients and pour into molds.


Ginger Bread
from The Petit Jean Cook Book,
recipe submitted by Mrs. Brice Mobley
1 generous cup butter
1 1/2 cups sugar
1 teaspoon nutmeg
1 teaspoon ginger
1 cup molasses
3 eggs beaten until light
1 cup buttermilk
3 cups Swansdown cake flour
1 teaspoon soda
1 teaspoon baking powder
1 teaspoon salt

Mix and bake in moderate oven for 25 or 30 minutes. Cook and spread with a filling made of 1 1/2 cups sugar and 1/4 cup butter cooked until stringy. Add vanilla and beat till cool.


Black Walnut Cake
from A Taste of Heaven Wooster First Baptist Church,
recipe submitted by Peggy Browning
Cake:
1/2 cup butter or margarine, softened
1/2 cup shortening
2 cups sugar
5 eggs, separated
1 cup buttermilk
1 teaspoon baking soda
1 cup chopped black walnuts
2 cups all-purpose flour
1 teaspoon vanilla
1 cup chopped black walnuts
1 can (3 1/2 -oz.) flaked coconut
1/2 teaspoon cream of tartar
Deluxe cream cheese frosting:
1 (8-oz.) pkg. cream cheese, softened
1 (3-oz.,) pkg. cream cheese, softened
3/4 cup butter, softened
1 (16-oz.) pkg. powdered sugar, sifted
1 1/2 teaspoon vanilla

Cake: Beat butter and shortening at medium speed with an electric mixer until creamy; gradually add sugar, beating well. Add egg yolks, one at a time, beating after each addition. Combine buttermilk and soda; stir until soda dissolves. Add flour to butter mixture alternately with buttermilk mixture, beginning and ending with flour. Mix a low speed after each addition until blended. Stir vanilla, 1 cup walnuts and coconut. Beat eggs whites at high speed until foamy. Add cream of tartar; beat until stiff peaks form. Gently fold egg whites in to batter. Pour batter into greased and floured 9-inch round cake pans. Bake at 350 degrees for 22-25 minutes, or until a wooden pick inserted in center comes out clean. Cool in pans on wire racks 10 minutes; remove from pans and cool completely.
Frosting: Beat first three ingredients at medium speed with an electric mixer until smooth. Gradually add powdered sugar, beating at low speed until light and fluffy. Stir in vanilla. Spread between layers and on top and sides of cake. Press remaining 1 cup walnuts onto sides of cake. Refrigerate.


Stuffed Pork Chops
from First Baptist Cook Book Conway,
recipe submitted by Dena Ward
1 pork loin, big enough for 8 people
1 skillet of corn bread, cooked and crumbled
6 slices white bread, diced
3 tsp. seasoned salt
2 cups water
2 chicken bouillon cubes
1/2 medium size onion, chopped
1/4 lb. butter, melted

Stuffing: Mix corn bread, white bread and seasoned salt together in a large bowl. Cook onions in water to which bouillon cubes have been added until tender. Add this mixture and the butter to the dry ingredients. Note: Mixture should be very moist. Additional water may be added, if needed.
Have butcher slice between chops on the loin, leaving them attached at the bottom. Place in a large baking pan and stuff pockets with the following mixture. Press leftover stuffing around bottom of loin. Bake in a 350-degree oven until meat is tender.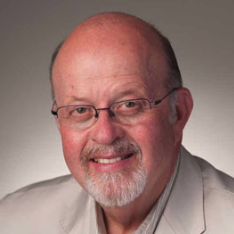 Latest posts by Don Bingham
(see all)