21 Sep 2014

The not-so-new world of the gluten-free diet

by Don Bingham
Mike Kemp photo

Many of us have become aware of the demand for gluten-free foods. Whether we are touched by this autoimmune sensitivity of CD (celiac disease), or we know someone who is, we are more aware of eating gluten-free.

Simply stated, gluten is a protein substance present in cereal grains, especially the wheat that is responsible for the elastic texture of dough. Gluten functions in foods as a flavoring agent, thickener, texture enhancer and leavening agent.


A gluten-free diet is a diet that excludes gluten, a protein composite found in wheat and related grains including barley and rye. It causes health problems in sufferers of celiac disease, non-celiac gluten sensitivity and in some cases of wheat allergy. Of the 1.8 million Americans who have CD, 1.4 million of them may not know they have it.


Celiac disease is an autoimmune disease attacking the small intestine due to the presence of gluten, for which a gluten-free diet is the only medically accepted treatment. Although gluten sensitivity in a non-celiac individual has been shown to exist, it has been asserted that some people who may be sensitive to gluten but don't have celiac disease may feel better on a diet with less gluten. In either case, for those without celiac disease or gluten sensitivity, the diet may be unnecessary.


The diet includes naturally gluten-free food, such as meat, fish, nuts, legumes, fruit, vegetables, rice, potatoes, corn, quinoa, buckwheat, sorghum and products made from these. The diet excludes foods containing gluten, such as wheat, rye, barley and foods that may include them or shared transportation or processing facilities with them.


Although gluten-free dining presents one with challenges, the options are varied to help make life easier. Many bakeries now carry gluten-free products. Specialty bakers are growing that handle only gluten-free products, and recipes are readily available for home-preparation for the gluten-intolerant.


One of my favorite cupcake bakeries has a section of incredible gluten-free cupcakes — and Dempsey Bakery in Little Rock has a full service bakery with multiple options in breads and pastries!


Included here are some wonderful choices for a gluten-free diet. When cooking and enjoying these dishes, you will discover as I have, gluten-free does not mean tasteless, unappealing and non-rewarding! When respecting the diets of those who must have gluten-free items, it is a grand way to go the extra mile for loved ones and friends!


Gluten-free Oatmeal Raisin Cookies

2 cups Gluten-Free Chex oatmeal (from 16 oz. bag)
1/2 cup rice flour blend
1/4 cup butter, melted (4 tablespoons)
1 ripe banana, mashed
2 eggs
3/4 cup crunchy almond butter
3/4 cup raisins
1 cup packed brown sugar
1 teaspoon gluten-free vanilla
1 teaspoon ground cinnamon
1/2 teaspoon gluten-free baking powder

Heat oven to 350 degrees. In large bowl, mix all ingredients. Cover and let stand for 10 minutes. On ungreased cookie sheet, drop dough by tablespoonsful, 2 inches apart. Bake 16-19 minutes or until edges are golden brown. Place cookie sheet on cooling rack. Cool 3 minutes before removing cookies from cookie sheet.

Gluten-Free Taco Casserole

1 1/2 pound lean ground beef
1 package McCormicks Gluten-Free Taco Seasoning Mix
1 can (16 oz.) pinto beans, drained and rinsed
1 can (15 oz.) tomato sauce
1 can (11 oz.) Mexican-style corn, drained
1 cup shredded cheddar cheese
1 cup coarsely crushed gluten-free tortilla chips

Preheat oven to 400 degrees. Brown meat in large skillet on medium-high heat. Drain fat. Stir in seasoning mix, beans, tomato sauce and corn. Bring to boil. Reduce heat to low; simmer 5 minutes. Spoon into 2-quart baking dish. Sprinkle with cheese and tortilla chips. Bake 5-10 minutes or until cheese is melted. Serve with desired toppings.

Peanut Butter Blossoms Chex

3 cups Corn Chex cereal
3 cups Honey Nut Chex cereal
1 tablespoon butter or margarine
1/2 cup peanut butter
1/4 cup brown sugar
1/2 cup gluten-free swirled milk chocolate and peanut butter morsels

In large microwavable bowl, mix cereals. Line cookie sheet with waxed paper or foil. In 2-cup microwavable measuring cup, microwave butter, peanut butter and brown sugar on high about 1-2 minutes, stirring after 1 minute, until mixture is boiling. Pour over cereal, stirring until evenly coated. Microwave uncovered on high 4 minutes, stirring and scraping bowl every minute. Microwave uncovered on high 2 more minutes, just until cereal begins to brown. Immediately stir in half of the chips; cool 5 minutes. Stir in remaining chips. Spread on waxed paper or foil to cool. Store in airtight container.

Libby James' Grain-free Peanut Butter Chocolate Chip Cookie Dough Balls

1 1/4 cups canned chickpeas (garbanzo beans), rinsed and patted dry
1 teaspoon vanilla extract
1/2 cup plus 2 tablespoons natural peanut butter (not regular peanut butter)
1/4 cup honey (some use Agave instead)
1 teaspoon baking powder
Pinch of salt if not in peanut butter
1/2 cup semisweet chocolate chips


Preheat oven to 350 degrees. Combine all ingredients except chocolate chips in food processor and process until very smooth. Make sure to scrape sides and top to get the little chunks of chickpeas and process them again until they're combined. Put in chocolate chips and stir as well as possible, or pulse this once or twice. The mixture will be very thick and sticky. With wet hands, form into 1 1/2 inch balls. Place on a Silpat or a piece of parchment paper on cookie sheet. If you want them to cook more like normal cookies, press down slightly on the balls with a fork. They don't do much rising. Cooking time is 13-15 minutes.

Gluten-Free Southwest Steak
and Corn Kabobs

1 package McCormick Gluten-Free Taco Seasoning Mix
1/3 cup oil
3 tablespoons lime juice
1 pound boneless beef sirloin steak, cut into 1 1/2-inch cubes
2 ears corn, cut into 1-inch pieces
1 medium red bell pepper, cut into chunks
1 medium red onion, cut into thin wedges

Mix seasoning mix, oil and lime juice in small bowl until well blended. Reserve 2 tablespoons for brushing. Place steak in large resealable plastic bag or glass dish. Add remaining marinade; turn to coat well. Refrigerate 30 minutes or longer for extra flavor. Remove steak from marinade. Discard any remaining marinade. Alternately thread steak and vegetables onto skewers. Broil or grill over medium-high heat 8 to 10 minutes or until steak is desired doneness and vegetables are tender, turning occasionally. Brush with reserved marinade halfway through cooking.
---
Recognized throughout the state as an accomplished chef, Don Bingham has authored cookbooks, presented te
levision programs and previously served as the executive chef at the Governor's Mansion. He is now the director of special events at the University of Central Arkansas.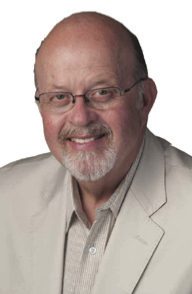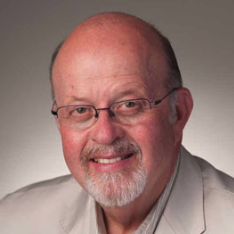 Latest posts by Don Bingham
(see all)