02 Sep

The newest Unity community

By Stefanie Brazile

Unity Health is expanding their services into Jacksonville and has chosen a leader who is committed to helping those in need.

Currently, the not–for–profit health care provider has two hospital campuses in Searcy, a hospital campus in Newport, and more than twenty physician clinics and specialty centers. They employ more than 2,300 associates who work in eight counties.
But their leaders identified that Jacksonville did not have an emergency room, so Unity Health has purchased an existing facility and is in the process of a major remodel with plans to open it next summer.
"The initial plan is for the Unity Health–Jacksonville location to provide an emergency department, radiology and imaging services, behavioral health services, and observation and acute inpatient rooms, with the intent to add more services throughout the first three years," said Steven Webb, Unity Health president and CEO.
It was important to find a capable leader to take the helm of the new operation, so they hired someone whose work they were familiar with — someone who has helped Unity succeed. Kevin Burton was promoted to administrator from his position as Unity's director of patient financial services. A Texas native, Burton earned his bachelor's and master's of business administration degrees from Harding University.
"I got into health care and was amazed by the impact we have on people's lives," Burton said. "We make sure that people who — in their minds — don't have the financial ability to get health care, receive health care. We take care of everybody, regardless of their ability to pay."
Burton and his wife, Kelley, have lived in Searcy for 20 years and he has worked for Unity Health during that time.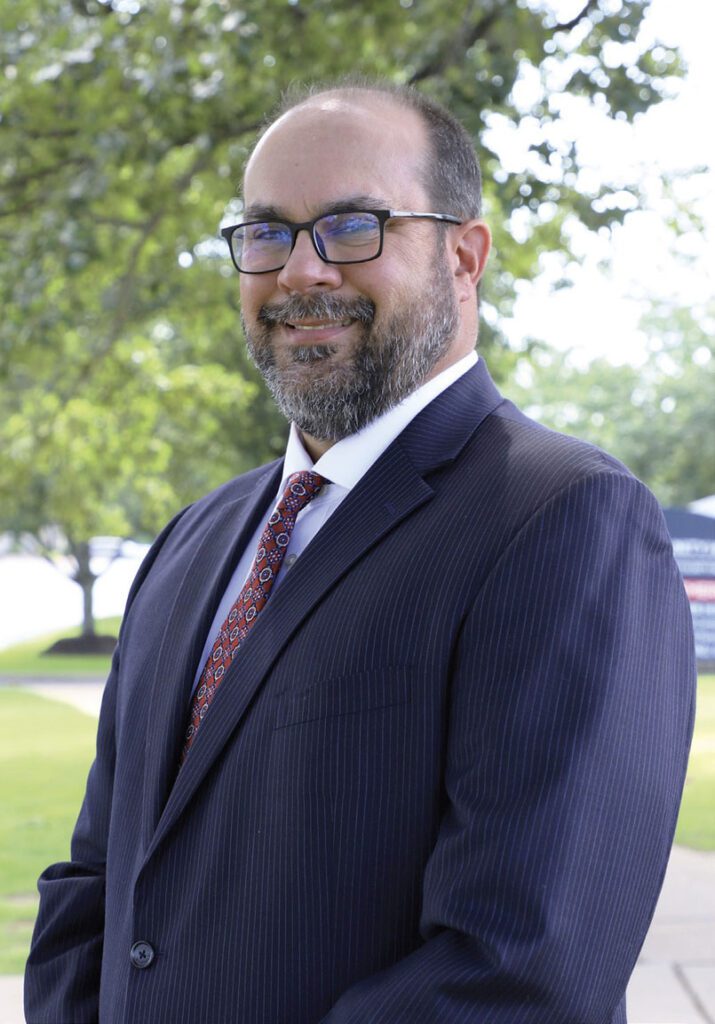 "We have such a shortage of health care available to the people of Arkansas," Burton said. "It became a mission [for me] almost immediately – I believe in it that strongly. I wish more people could feel this in their daily jobs. You get phone calls from people that say, 'You changed my life or my mother's life.' It's a high you just can't understand."
The hospital system has purchased a facility in Jacksonville that, with the exception of an adult behavioral unit that remained open until recently, has been vacant for about two years. The renovated facility will offer emergent care for nearly 70,000 residents if nearby Sherwood and Cabot are taken into account. The building is undergoing demolition and is being stripped down to the studs, so that it can be rebuilt according to Unity's standards, according to Burton. By the time it opens, it will be a $15 to $16 million investment.
"From the outside, you can't tell all the work that's being done there," he said.
A new MRI machine will be purchased and the hospital plans to partner with physicians in the city, so that patients won't have to drive out of town for imaging. The adult behavioral unit will typically admit patients for a six to seven day stay.
Besides partnering with area physicians, a collaboration has been established with the Little Rock Air Force Base, so that soldiers and their families can be served. Burton said they will also partner with schools and with senior adults to ensure they are receiving annual wellness checks.
"We are not an outside company. We are part of the community," he said.
Burton grew up in Dallas, Texas, and his wife grew up in Searcy. His father was a Harding University alumnus who encouraged his son to consider his alma mater. Burton followed in his father's footsteps and played both pitcher and infielder for the Bison baseball team.
After graduating with his master's degree, Burton accepted a job in Dallas and moved there for a short time, but his wife missed the slower pace of Searcy. So, they moved back and raised Kamryn, who is 23, and Kyle, who is 19, in White County. With his new position, the family will move to Jacksonville to become part of the community.
"The main message is that we're coming to Jacksonville for the long haul to take care of people," he said. "I'm excited about it."