31 Jan 2022

THe LovE of my 501 LIFE!

My family and I have lived in Central Arkansas for almost two years, and we love it! My phone is filled with photos of discoveries like The Old Mill, Garvan Woodland Gardens and Bridal Veil Falls. We have spent days off exploring trails, stores, historical sites and college campuses, and there's still so much to see.

Despite the exciting adventures we're having and new friends we've made, I find myself thinking of the people and places back "home" that I love. And, as Valentine's Day approaches, I'm reminded of the opportunity we all have to reach out to people that we care about to let them know how much sweeter they make our lives.

This issue is appropriately themed "Love in the 501 — What are you passionate about?" My passion is sharing positive stories from 11 counties each month and this issue has several dozen.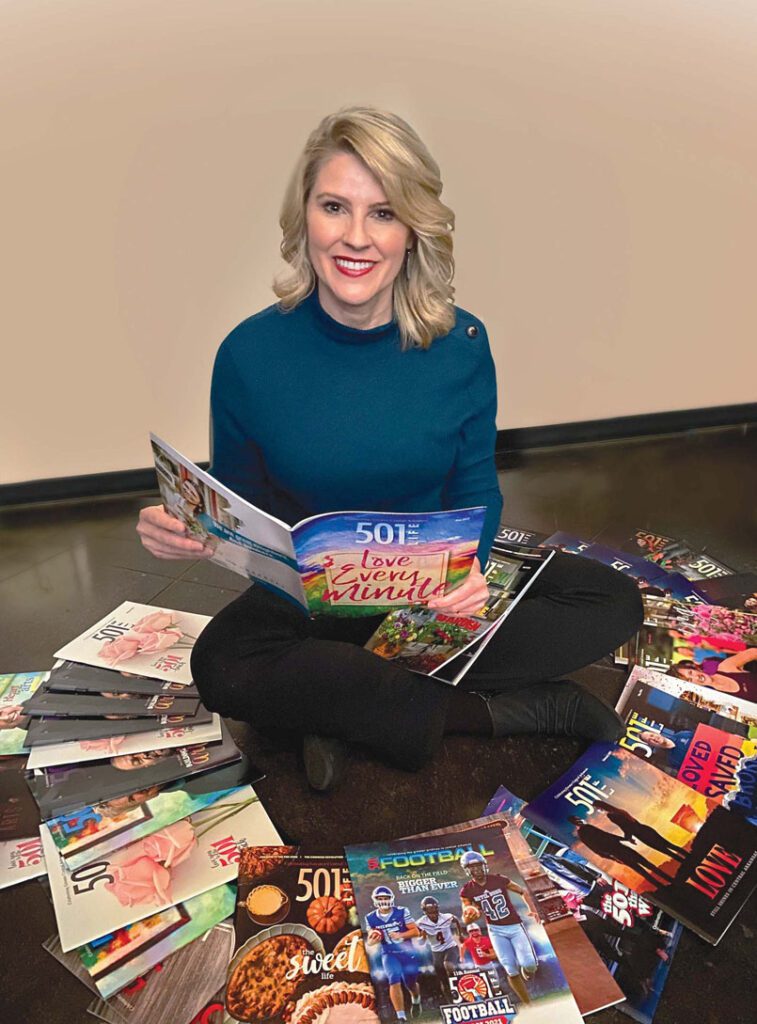 In one miraculous story, a young couple shares their struggle with becoming parents. They take us on their journey showing how God uniquely answered their prayers using modern medicine and the love of a true friend. Contributor Judy Riley explains how two friends successfully carried three siblings to term — the Yates Triplets of Lonoke County! One baby was born on May 24, and two siblings arrived on June 6.
Other themes for this issue are "Active Senior Living" and "Saying 'I do' in 2022." In addition, we have stories featuring seniors living their best life and fulfilling dreams. And, I'm confident you'll enjoy the beautiful wedding photos and tips that are sure to inspire any bride-to-be.
Our cover features a couple who has been in love for 35 years. They are award-winning Argentine Tango performers and ballroom dance instructors from Cabot. For the first time, 501 LIFE brings the story to life in a video recorded at the recently opened The Max Event Venue in Conway. To watch them perform, visit 501lifemag.com or see our QR code on page 6.
Another exciting story is about the Zoppé Family Circus that hails from Greenbrier and performs worldwide. We're featuring half of the 501 Basketball Team, and we also bring you an update on Jordan Wicks of Conway, who signed with the Chicago Cubs.
I invite you to grab a box of chocolates and linger in the pages of this edition. I know you'll love it just as much as we loved creating it for you.
Stefanie Brazile
Editor